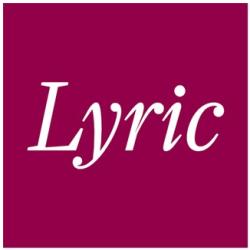 Considered one of the world's preeminent artist-development programs, The Patrick G. and Shirley W. Ryan Opera Center at Lyric Opera of Chicago announces that applications are now open for the 2024/25 Ensemble Conductor, Stage Director, and Stage Manager positions.
Artists from around the world are invited to complete an online application, to be received by November 28, 2023. Applications are free and must be submitted via YAP Tracker; free registration for a YAP Tracker account can be found at yaptracker.com.
The Ryan Opera Center is an equal-opportunity employer/program and encourages qualified artists from historically underrepresented groups, including but not limited to those who identify as Black, Indigenous, or a Person of Color, to apply for its Ensemble.
Select applicants for the Conductor position will be invited to a live audition in Chicago on February 7, 2024. Select applicants for the Stage Director and Stage Manager positions will be invited to virtual interviews in January and February, 2024.
The 2024/25 Ryan Opera Center Ensemble program dates are May 6, 2024 through April 26, 2025, with an option for renewal, as the positions are expected to have a two-year residency.
To learn more about the Ryan Opera Center Ensemble applications, please visit lyricopera.org/ryan-opera-center/auditions. For questions, please contact Susanna McNatt, Ryan Opera Center Manager, at smcnatt@lyricopera.org or 312-827-3510.
Ryan Opera Center Final Auditions are generously made possible by Lead Sponsor Philip G. Lumpkin.  Finalists' airfares are generously provided by American Airlines as the Official Airline of the Ryan Opera Center National Auditions. The Patrick G. and Shirley W. Ryan Opera Center is supported in part by a grant from the National Endowment for the Arts and acknowledges support from the Illinois Arts Council Agency.
About Lyric
Lyric Opera of Chicago is committed to redefining what it means to experience great opera. The company is driven to deliver consistently excellent artistry through innovative, relevant, celebratory programming that engages and energizes new and traditional audiences.
Under the leadership of General Director, President & CEO Anthony Freud and Music Director Enrique Mazzola, Lyric is dedicated to reflecting, and drawing strength from, the diversity of Chicago. Lyric offers, through innovation, collaboration, and evolving learning opportunities, ever-more exciting, accessible, and thought-provoking audience and community experiences. We also stand committed to training the artists of the future, through The Patrick G. and Shirley W. Ryan Opera Center; and to becoming increasingly diverse across our audiences, staff, programming, and artists—magnifying the welcoming pull of our art form, our company, and our city.
Through the timeless power of voice, the splendor of a great orchestra and chorus, theater, dance, design, and truly magnificent stagecraft, Lyric is devoted to immersing audiences in worlds both familiar and unexpected, creating shared experiences that resonate long after the curtain comes down.
Join us @LyricOpera on Twitter, Instagram, TikTok, Youtube, and Facebook. #LongLivePassion
For more information, visit lyricopera.org.
About Ryan Opera Center
The Patrick G. and Shirley W. Ryan Opera Center is Lyric's acclaimed artist-development program that nurtures the talents of some of the most promising operatic artists of each generation. Ryan Opera Center alumni are among the dominant names in opera today. Donor generosity ensures continued unparalleled training, performance experience, and professional readiness of Ensemble members. This highly competitive program, established in 1974, is honored to enjoy the support of acclaimed soprano Renée Fleming as Advisor at Large, along with full-time staff Dan Novak (Director), Craig Terry (Music Director), and Julia Faulkner (Director of Vocal Studies).
For more information, visit lyricopera.org/ryanoperacenter.