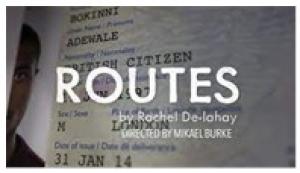 **** Recommended **** Apparently immigration is a volatile issue no matter where in the world you live.  No matter the reason or the destination, people are always trying to get to a better place.  Sometimes, however, that better place isn't much better.  The news stories and headlines are almost always about government problems with immigration.  Rachel De-lahay's gripping play Routes examines the issue from a different perspective – that of the immigrant trying to deal a system stacked against him.  4 Spotlights
The situation is just as fraught in Great Britain as it is here in the states, with an influx of boats filled with refugees on the south coast.  Bureaucratic red tape leads to interminable delays in processing people who are all-too-often confined in facilities resembling jails.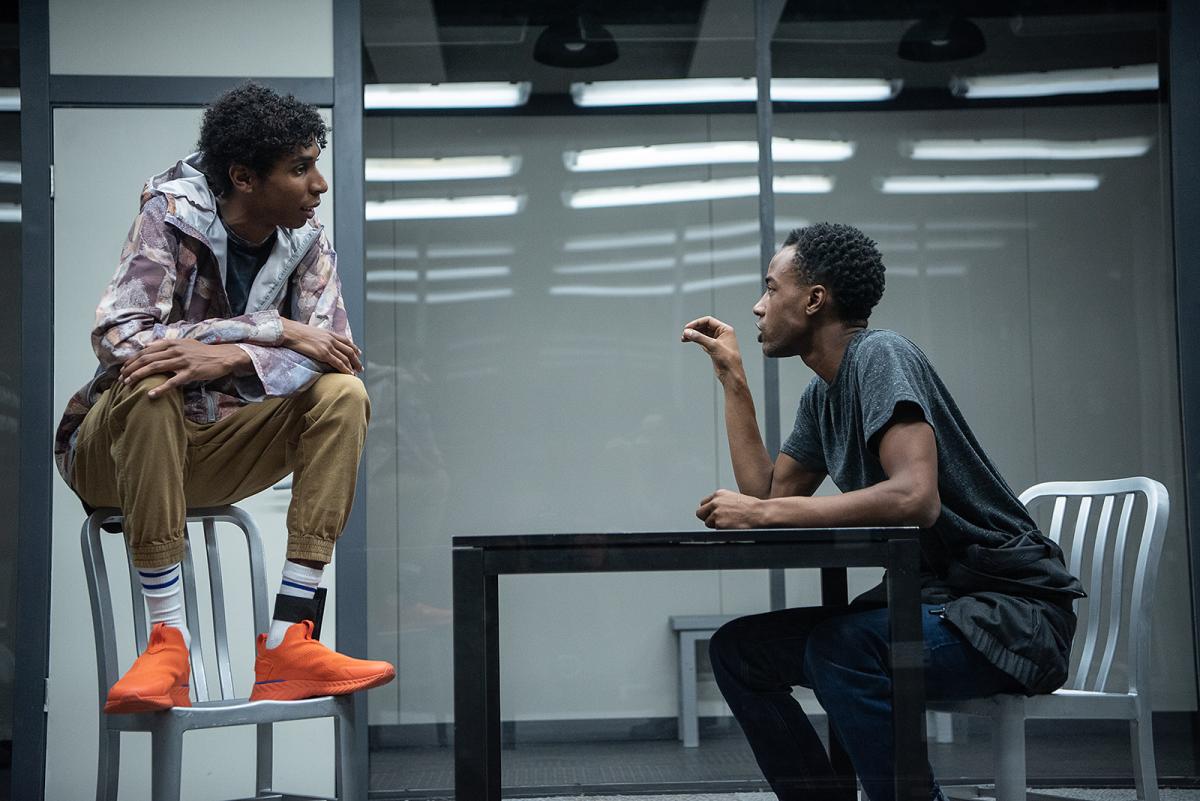 Routes is set in a functional but stark facility somewhere, furnished with bunkbeds, a table and chairs, and not much else.  There's a glass wall between the actors and the audience.  There's another glass wall with a couple of doors at the rear, with a hall outside that.   
Bashir (an excellent performance by Lucas Looch Johnson standing in for Terry Bell) was brought to GB as a baby, but his mother died without getting citizenship.  Even though he was raised in GB, now that he's turned 18, the government has decided to send him back to Somalia.  He knows nobody and doesn't even speak the language.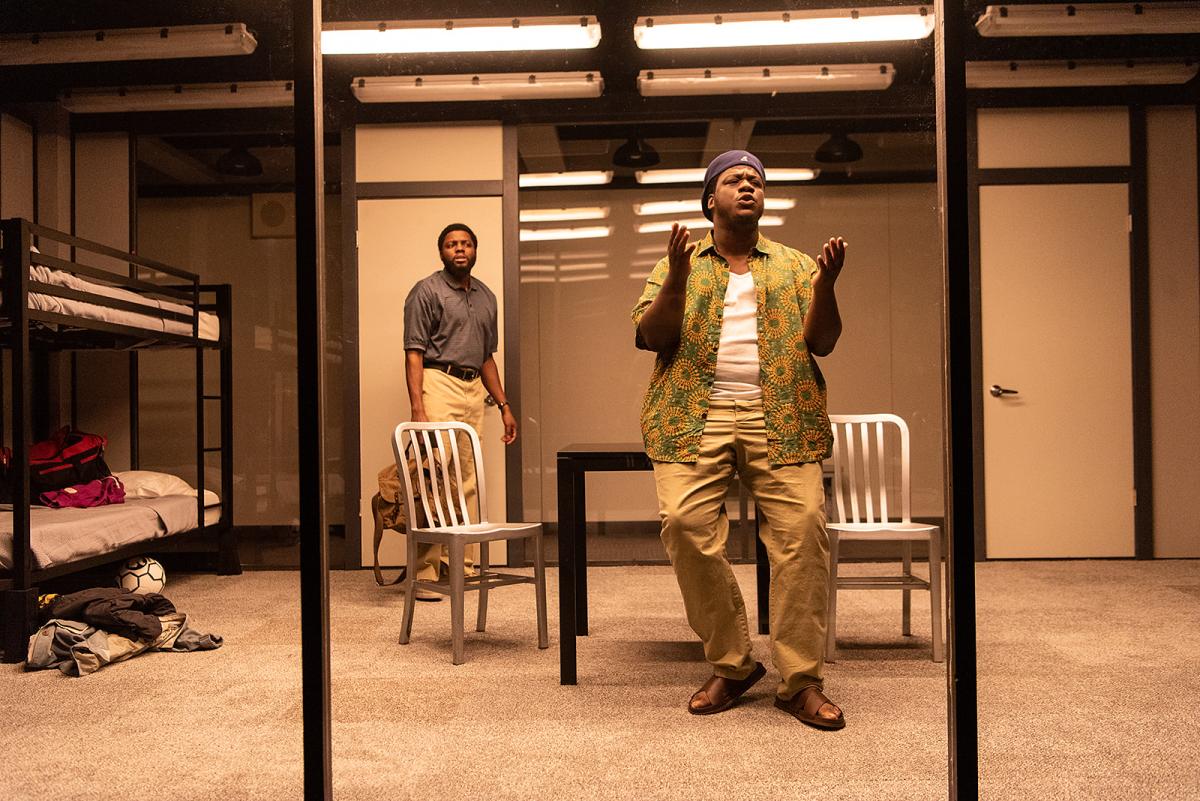 When he arrives at a detention center, he's confronted by Kola (TJ Thomas), who has been in some undefined trouble.  His mother (Kristin E. Ellis), clearly loves him but she's definitely not ready for him to come home.  After Bashir stands up to him, he decides they're going to be 'mates'. 
Meanwhile, somewhere else, Olufemi (Yao Dogbe), who is desperate to reunite with his wife and children in Great Britain, is trying to buy a passport from Abiola (Kevin Tre'von Patterson), a rather shady character who keeps demanding more and more money each time they meet.  Before he can use the passport, he must memorize the details of his 'new' life. 
A well-meaning but ineffectual volunteer, Anka (Amanda Winston filled in for Evelyn Lockley at my performance), tries to help Bashir hope, but nothing ever seems to work.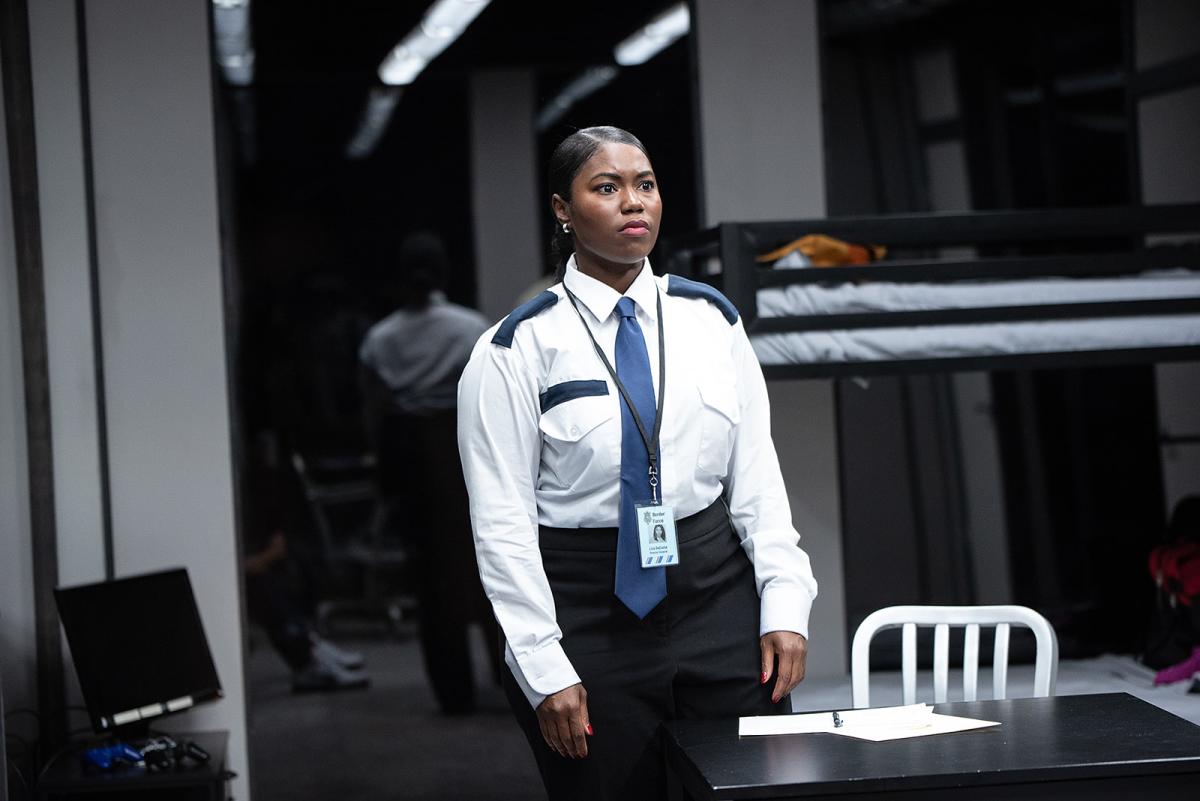 Notes: Masks are required while watching the performance. 
Remy Bumppo's production of Routes runs through November 20th at Theater Wit, 1229 W. Belmont Avenue, Chicago.  Parking is available in Theater Wit's lot across the street, $8.00 payable at box office.  Running time is 80 minutes, no intermission. 
Performances are Wednesday through Saturday at 7:30 pm, Sunday at 2:30 pm with additional matinees Saturday, November 5th at 2:30 pm, Saturday, November 12th at 2:30 pm; Thursday, November 17th at 2:30 pm Tickets range from $32-$40.  FYI (773) 975-8150 or www.remybumppo.org