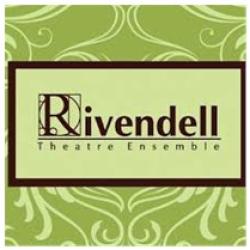 Rivendell Theatre Ensemble (RTE), Chicago's only Equity theatre dedicated to advancing the lives of women through the power of theatre, will remount the sold-out world premiere run of Motherhouse by RTE Ensemble member Tuckie White, directed by Azar Kazemi this fall. New tickets are now available through for the September 14-20, 2023 at Rivendell Theatre Ensemble, 5779 N. Ridge Avenue in Chicago, (773) 334-7728 or www.RivendellTheatre.org.
Due to artist schedules, the limited, two-week run MUST CLOSE September 30, 3023.
The cast includes RTE members Mary Cross (Tucker), Jessica Ervin (Annie), Meighan Gerachis (Weezie), Tara Mallen (Lizzie), Jane Baxter Miller (Barbie), with Andi Muriel (understudy/Annie).
In Motherhouse, a young woman enlists the help of her four aunts to create an authentic eulogy for her recently deceased mother. What begins as a small act of family solidarity quickly spirals into darkly comic chaos as they attempt to capture the spirit of the departed. Motherhouse is a wickedly funny, wickedly human story about the painful, messy momentum of grief.
Playwright Tuckie White comments, "I believe humor is invaluable in the performance, writing, and expression of stories. It is the spoonful of sugar, the release of tension, the small yet profound mercy that allows us to absorb and process narratives that explore the painful, challenging, and messy aspects of humanity. "

"Motherhouse expresses the heart and soul of all that Rivendell has to offer—new work developed in-house, featuring contributions from a cadre of genius artists, most of whom are longtime Ensemble members. The production is steeped in the richness of collaborative history and as a result sings with the life it illuminates. It is the absolute embodiment of Rivendell's nearly 30 years of excellence. It's the kind of work Chicago expects from Rivendell, and we are delighted to share it all with you-both the bitter and the sweet," comments Artistic Director Tara Mallen. "The response to this production has been so supportive and enthusiastic. We are so thrilled to be able to extend for additional performance weeks—and we look forward to having Kirstin Fitzgerald join our ensemble cast."
The creative team features RTE members Janice Pytel (costume design), Victoria DeIorio (sound design), Evan Sposato (production manager & technical director) and Jerre Dye (dramaturg), with Lauren M. Nichols (set design) and Gabrielle Strong (lighting design). RTE member Pat Fries is the Production Stage Manager.
About the Artists
Tuckie White (playwright) is an actor, voiceover artist, and writer based in Chicago. A graduate of The DePaul Theatre School (BFA, acting), she has been part of productions at Raven Theatre, Rivendell Theatre Ensemble, Jackalope Theatre, Chicago Shakespeare, Chicago Dramatists, Steppenwolf, Lifeline, Cock and Bull, Red Tape, Victory Gardens, and Goodman Theatre. In addition to voiceover and commercial work, some of her film/television credits include: The Drunk, The Removed, Educating Cooper, After Effect, Easy Abby, Dead Shark, and NBC's Chicago Med. She is an alum of Io and Second City and represented by Grossman & Jack Talent. Recent writing credits include Dead Shark, an original pilot produced by Cap Gun Collective, and staff writer on the YouTube Premium show Overthinking with Kat and June starring Sasheer Zamata and Justin Kirk. 
Azar Kazemi (director) is first generation Persian-American and the Founding Artistic Director at The Blind Owl, a socially-charged theatre where the political and personal collide. She most recently directed Layalina by Martin Yousif Zebari as part of Future Labs and The Wizards by Ricardo Gamboa as part of New Stages, both at the Goodman Theatre. Some of Azar's Chicago directing credits include: the U.S. premiere of debbie tucker green's dirty butterfly, the Midwest premiere of Jack's Precious Moment by Samuel D. Hunter, and Crave by Sarah Kane. Azar received her MFA from The Theatre School at DePaul University in 2011, where she has also been on faculty since 2015 and received the 2020-21 Excellence in Teaching Award. Along with the Goodman Theatre, Azar has worked at Victory Gardens, Chicago Shakespeare Theater, Jackalope Theatre, Silk Road Rising, American Theatre Company, Chicago Dramatists, and the Oregon Shakespeare Festival. In New York City, Azar worked at The New Group where she assistant directed three Off-Broadway productions, two under the direction of her mentor Ethan Hawke. 
Mary Cross (Aunt Tucker) is a founding member of Rivendell, where she has appeared in Spay, Something Clean, Women at War, Eat Your Heart Out, Factory Girls and Faulkner's Bicycle, as well as originating the role of Meg in the 1996 world premiere of Wrens (Jeff Award - Best Ensemble and Best New Work), and playing Gwyneth in the 2012 Wrens remount (Jeff Award nomination - Best Ensemble). Other Chicago work includes: Steppenwolf Outreach's The Crucible, Twisted Knots at The Royal George, Bondages for Shattered Globe (Jeff Award  - Best Ensemble), and Two Planks and a Passion and A Mislaid Heaven (Jeff Award nomination - Best Actress) for Famous Door Theatre. Film and TV work includes indie feature films Fools and Killing Eleanor as well as roles on NBC's Chicago Med and Chicago Fire, and the web series Other People's Children. Recently, Mary has been enjoying curling up into a tiny ball in her closet and recording audiobooks. In addition to the middle-grade book, The Last Hope in Hopetown, she can also be heard narrating several Tea Time Cozy Mysteries.
Meighan Gerachis (Aunt Weezie) is an ensemble member at Rivendell. Chicago credits include: The Malignant Ampersands, Small Mouth Sounds, Solstice (A Red Orchid Theater) Roe, The Wolves, A Christmas Carol, New Stages Blue Skies Process and Graveyard Shift (Goodman); Admissions, Seven Homeless Mammoths Wander New England (Theater Wit); Domesticated, Our Town and The House on Mango Street (Steppenwolf Theatre Company); The Electric Baby, Precious Little, The Walls, Elliot, A Soldier's Fugue, Indulgences at the Louisville Harem, Factory Girls, My Simple City, Wrens  (Rivendell Theatre Ensemble); Measure for Measure (Chicago Shakespeare Theater); Cloud Nine (About Face Theatre); Cigarettes and Moby Dick and Che Che Che (Latino Chicago); The Underpants (Noble Fool Theatricals). Regional:  Charm (Mixed Blood Theatre); Elliot, A Soldier's Fugue (Stageworks). Film /TV Somebody Somewhere, Batman v. Superman: Dawn of Justice, At Any Price, Virginia. Chicago P.D., Crisis, Bobby & Iza, Sirens and Battleground.
Tara Mallen (Aunt Lizzie) is an actor, director, producer and the founding Artistic Director at Rivendell. Most recently she was seen on stage in Raven Theatre's Chicago premiere of The Luckiest (Jeff nomination - supporting actor). Other recent projects include Rivendell Theatre Ensemble's productions of Spay, Laura and the Sea, The Cake (Jeff Award - Actor) Look, we are breathing, The Firebird's Take the Field, Rasheeda Speaking, Crooked, Self Defense, and The Walls. Other stage credits include: Sweat (Arena Stage),The Cake (Renaissance Theatreworks), How Long Will I Cry: Stories of Youth Violence (Steppenwolf), among others. She is the proud recipient of a 2017 3Arts Award for her work in Chicago
as a theatre artist. Screen credits include the upcoming Apple TV series Dark Matter; Contagion (Warner Bros.); The Last Shift (Sony Pictures); Empire (Fox); Boss (Starz); Chicago Fire (NBC); Doubt (CBS/Sony Pictures pilot); Controversy (Fox Pilot); Chicago P.D. (NBC); and Sense8 (Netflix). For Rivendell, Ms. Mallen co-conceived and directed the critically acclaimed World Premiere of Women At War, a theatrical exploration of women in today's military that played to sold out houses in the fall of 2014 and toured throughout the Midwest; the Jeff nominated Midwest premieres of The Electric Baby by Stefanie Zadravec, 26 Miles (in co-production with Teatro Vista); Fighting Words by Sunil Kuruvilla; Psalms of a Questionable Nature by Marisa Wegerzyn; the co-production of Elliot, a Soldier's Fugue with Stageworks/Hudson in Hudson, NT; and the brief and brilliant Shady Meadows by Lisa Dillman as part of the 2007 Chicago Humanities Festival.  
Jane Baxter Miller (Aunt Barbie) is happy as a clam to be back on stage at Rivendell Theatre Ensemble. She's been a member of RTE for as long as she can remember and has appeared in Alias Grace, American Wee-Pie, Falling: A Wake, Self-Defense, or the death of some salesmen, Silence, Faulkner's Bicycle, The Secret Diary of Adrian Mole, and WRENS. Additional Chicago credits include Dandelion Wine (Chicago Children's Theatre), The Love Song of J. Robert Oppenheimer (Next Theatre), Mr. Kolpert (A Red Orchid Theatre), The Irish and How They Got That Way (Mercury Theatre), Cowgirls (Northlight Theatre), Pump Boys and Dinettes (Theatre at the Centre). Film: Captive State (Universal Pictures), the award-winning short film, Roberta's Living Room (Suh); Television: Chicago Med (NBC), Chicago Justice (NBC), Chicago Fire (NBC), Utopia (Prime Video), Shining Girls (Apple TV+). Jane is also a singer/songwriter. Her alt-country song "That Truck" was featured on the inaugural Bloodshot Records release, For A Life Of Sin, and she's contributed tracks to The Bottle Let Me Down, Poor Little Knitter on the Road, Hard Headed Woman. She co-composed the children's musical Dirty Cowboy for Lifeline Theatre and music from her solo album, Harm Among the Willows, was recently featured in RTE's production of Spay.
Andi Muriel (Annie), she/they, is a Chicago-based artist, actor, and arts educator and Rivendell ensemble member. Andi is a graduate of the University of Illinois at Chicago's School of Music, where she received her BFA in acting. Chicago credits include: As You Like It (Forest Park Theatre), Circles (Theatre of the Beyond), and understudying for Rivendell's production of Tasters and Promethean's Richard III.
Fact Sheet
Title:                 Motherhouse
Written by:       Tuckie White
Directed by:     Azar Kazemi
Featuring:        RTE members Mary Cross (Aunt Tucker), Meighan Gerachis (Aunt Weezie), Tara Mallen (Aunt Lizzie), Jane Baxter Miller (Aunt Barbie) and Andi Muriel (Annie).
Creative Team: RTE members Janice Pytel (costume design), Victoria DeIorio (sound design/RTE Emeritus), Evan Sposato (production manager and technical director) and Jerre Dye (dramaturg/RTE Emeritus), with Lauren M. Nichols (set design) and Gabrielle Strong (lighting design). RTE member Pat Fries is the Production Stage Manager.
Schedule:
Thursday, September 14 at 8pm
Friday, September 15 at 8pm
Saturday, September 16 at 4pm and 8pm
Thursday, September 21 at 8pm
Friday, September 22 at 8pm
Saturday, September 23 at 4pm and 8pm
Monday, September 25 at 8pm INDUSTRY NIGHT
Thursday, September 28 at 8pm
Friday, September 29 at 8pm
Saturday, September 30 at 8pm
Tickets:
$39 General Admission
$17 Student, Educators, Military/Veterans, Industry (Limited quantity, first-come, first-served)
$28 Seniors
$45 Sponsor Admission (to help us pay artists fair wages by covering the full cost of a seat at the performance)
$90 Angel Admission (1 Basic Admission, plus helping to cover discounted or free tickets to people who need them)
Membership / Subscription
RIV Pass: $95 (see Rivendell productions and other events as often as desired)
Box Office: (773) 334-7728 or www.RivendellTheatre.org
Parking and Transportation: Free parking is available in the Senn High School parking lot until 10PM (located a block and a half from the theatre behind the school off Thorndale Avenue). There is limited paid and free street parking in the area. The theatre is easily accessible via the Clark (#22) or Broadway (#36) bus and is a short walk from the Bryn Mawr Red Line L station.
About Rivendell Theatre Ensemble
Rivendell Theatre Ensemble is Chicago's leading theatre company dedicated to women's stories and groundbreaking theatre through a female lens. The company was born of a specific need: women theatre artists are vastly underrepresented in American theatre. Audiences are offered stories skewed toward a male perspective and shaped by structural racism. Everyone is taught a false understanding of the past, the present, and their place in the world – perpetuating cycles of inequity and harm.
Rivendell, on the other hand, employs women theatre artists, offers mind-expanding experiences with new voices and perspectives, and sparks dialogue and action on critical issues in the lives of women and their communities.
In our 25+ year history, Rivendell has earned 9 Joseph Jefferson Awards and over three dozen nominations. We are recognized as a national force in new play development and a home for women theatre artists. We engage about 200 artists and 3,000+ audience members each year through our mainstage season and new work development.
For more information about Rivendell Theater Ensemble, visit http://rivendelltheatre.org. Follow Rivendell on Facebook at Facebook.com/rivendelltheatre, on Twitter @RivendellThtr, and on Instagram at @rivendelltheatre.
Rivendell Theatre Ensemble is supported by generous grants from: Paul M. Angell Family Foundation; The MacArthur Funds for Culture, Equity and the Arts at The Richard H. Driehaus Foundation; The Elizabeth Morse Charitable Trust; Shubert Foundation; Illinois Arts Council Agency; The Alphawood Foundation;  The Gaylord and Dorothy Donnelley Foundation; Sarah and the 2 C Dogs; A.L. Luria and Jennie Luria Foundation; SIF Fund at The Chicago Community Trust; The Saints Volunteers for the Performing Arts; Arts Midwest; City of Chicago Department of Cultural Affairs & Special Events; National Endowment for the Arts; The Elizabeth F. Cheney Foundation