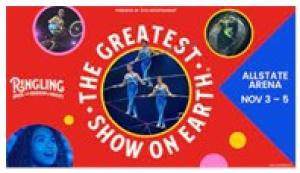 The circus has returned. Ringling Brothers and Barnum & Bailey have revamped the concept of a long-standing family pastime.  It has made many changes to adapt and thrive in today's ever-changing society. The new circus is a non-stop action-packed event, while maintaining many traditions of the circus' past and creating new performances highlighting cultures and performers from across the globe.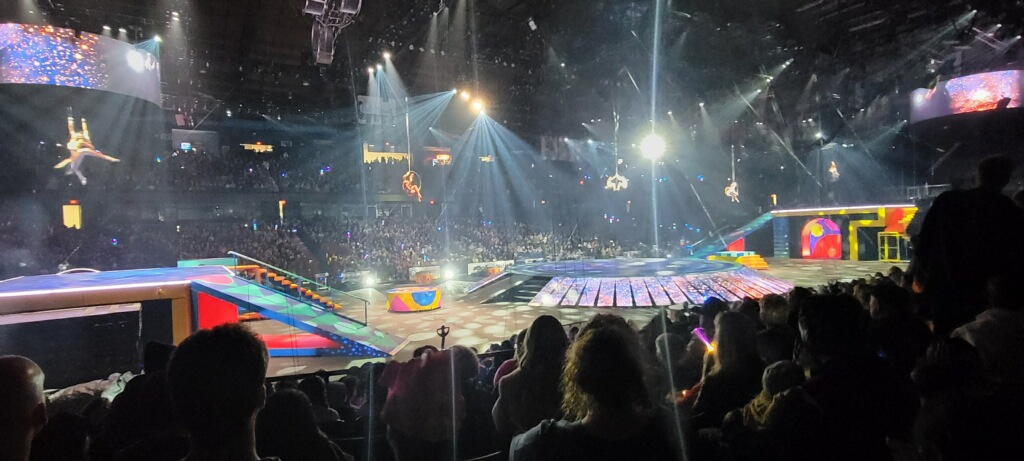 "The Greatest Show On Earth" starts and ends with a full ensemble performance.  It runs a little over two hours with an intermission.  While my memories of the circus have faded, I do remember there being animals and clowns, and this show had neither and their absence did not take away from this show.  The evening was packed with performances from start to finish.  I had a hard time deciding what to watch for some events.  There were many traditional circus performances, like juggling, tightrope walking, trapeze performers, human cannonball and the list goes on. New performances like drums, BMX stunt bicyclists and folk dance troupes.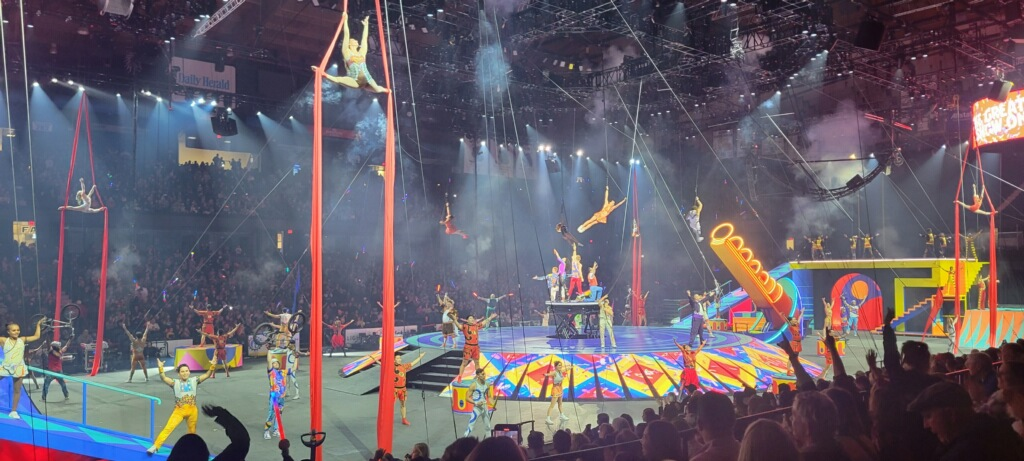 The show starts and you are taken on a journey through the world.  The performers show case their talents and their cultures.  There are individual performances and group performances that keep the audience entertained for the entire night.  My review crew was very impressed with the evening.  My teenager enjoyed the BMX performers.  My middle, 8, loved the whole night and his most favorite was the human cannonball.  My youngest, 5, loved the whole evening as well, her favorite was the acrobats, since she is taking gymnastics.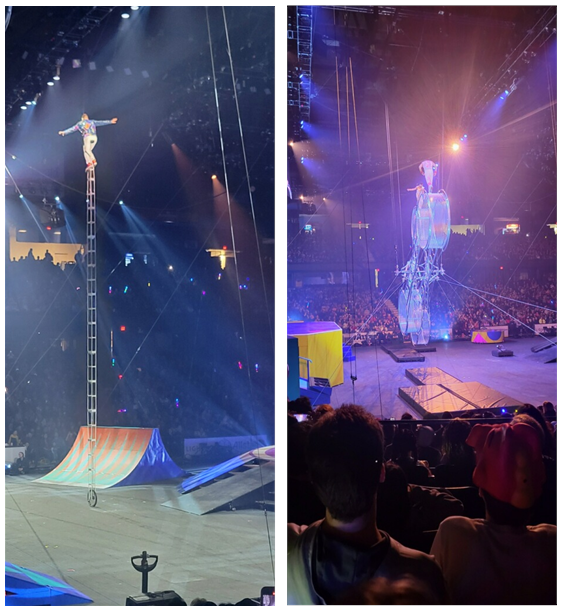 While there was no big top, there was one ring and several other stages and platforms for these elite performers to use.  The show used vibrant colors, amazing costumes and nonstop action to captivate the audience.  According to the Ringling website there were over 18 countries represented in this one show.  The stage was quickly changed between performances and the coordination and efforts from the stage crew made it look easy.  The Allstate Arena remains consistent with their venue, always polite staff and clean areas.
Ringling Bros. and Barnum & Bailey® The Greatest Show On Earth® runs through November 5th at Allstate Arena, 6920 Mannheim Road, Rosemont.  FYI Ticketmaster.com