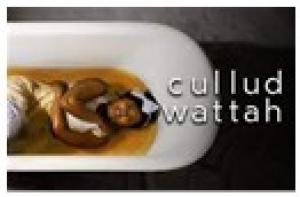 5 Stars *****  Moving, powerful, and intense, "cullud wattuh" is an undeniably phenomenal production! Sad but never depressing, informative yet never beating you over the head, the regional premier of this show is based on real events that took place in Flint, Michigan, over the past eight years. During a budget crisis in 2014, Governor Rick Snyder decided to switch the city's water supply from the Detroit River to the Flint River in an attempt to save the State money. Corrosive chemicals in the replacement tap water—combined with the failure to apply corrosion inhibitors—caused the old pipes to leach lead; plus the water may have also been contaminated with Legionella bacteria. This exposed well over 100,000 people (mostly African Americans) to "cullud wattuh": a toxic liquid which ranged the gamut from yellow to rust to brown. Suspicions were confirmed about the dangers of the water when the Powers-That-Be arranged for the nearby General Motors plant to be switched back to supplies from the Detroit River. Although it became known that Flint River water was corroding car engines, little was done to improve conditions for affected city residents, who became plagued with cancer, lead poisoning, rashes, miscarriages, stillbirths, and other maladies.
The story, brilliantly written by Erika Dickerson-Despenza, humanizes the larger story of the water crisis by demonstrating its impact on one family, that of Mary/Marion Street (Brianna Buckley), her sister Ainee Cooper (Sydney Charles), their mother "Big Mama" (Renée Lockett), and Mary's two daughters, the teenager Reesee (Ireon Roach) and the seven-year-old Plum (Demetria Dee). Mary is a single mother who works at the nearby GM plant; she was initially on the assembly line, but now she is moving up into a higher-paying white-collar position. Unable to be at home to take care of her girls, Mary has ceded that responsibility to her sister Ainee, who we learn is one year clean from drugs and alcohol. Ainee has spontaneously aborted several fetuses due to her crack habit, but she is now pregnant again and intent on giving birth to this baby. While the sisters' strained relationship predates the Flint water crisis, it is this catastrophe that brings these issues to a head. Mary doesn't want to lose her job, as she is the sole support of the family once her father was killed at an "accident" at the Buick plant when he worked to form a union. So she becomes extremely angry with Ainee, who wants to get involved in the class action lawsuit against the government. For fear of losing her job or getting her family upset, Mary hides the fact that she has gotten a huge rash from working in proximity to the toxic water at her job.
The acting is beautiful in this production! The directing by Lili-Anne Brown is superb! The character development is amazing, and that goes for every single one of the characters! It is as if you get to know each of these people personally: that they are your friends and neighbors. You get so close to them as individuals that you feel you could go up to them and give them a hug. Plum, who has leukemia, acts like a child because she is one; and yet she has an adult demeanor about her. It is so sad when she anticipates dying and asks if she is going to join her father (Mary's husband) in heaven. Reesee experiments with praying to the water goddess to save them. Yet the water doesn't turn clear, and the situation doesn't resolve itself, even after all her prayers. Big Mama comforts her. A strong believer in Jesus and her church, she says to Reesee (and I paraphrase): "Are you of such little faith that you have to have everything go your way?"
The multipurpose set, created by Sydney Lynne, is stunningly designed. Before the show starts, we see various rooms in a house, including a living room, kitchen, bathroom, and bedroom—and all the spaces inside and outside are littered with plastic bottles, filled with different colors of liquid. Considering the use of water for drinking, cooking, bathing, and ablutions, the focus generally tends to be on spaces that hold water and fixtures like the bathtub, toilet, and sink. Props by Caitlin McCarthy feed into the set design, as we watch the characters pick up dishes and a wealth of bottles: some empty, some clear, some full, and most containing discolored water—as well as glass containers for holding liquid, such as when Reesee conducts her ceremony to the goddess of water. Lighting design by Jason Lynch is gorgeous, with lights indirectly projected against the bricks of the next-door neighbor's house in different colors: red, blue, yellow, etc., to reflect different moods. Costumes by Christine Pascual are nicely done; however, the joint effort by Jessica Brooke Seals and Rueben Echoles regarding the hair wigs and makeup design is exceptional! I especially liked the wig design for Plum to show how much hair she has lost, followed by the braids that cover her head, so that she can attend school without being teased by the other children. The only real fault in the production was a deficiency in the sound system from certain parts of the stage. Sometimes I didn't catch words at the ends of sentences as well as I should have.
Over time, it becomes more and more evident that the truth is being hidden about just how thoroughly the poisons have infiltrated the city's water system—only adding to the physical and emotional trauma that the family undergoes. In fact, when a government-sponsored water purifying system finally arrives at their door, it is on the exact same day as a tragic incident. (You'll have to see the show for yourself; I won't reveal what the incident is!) By inserting this final irony into the script, the ending to this account—while extremely sad—feels a bit too contrived. That said, there is no good way to end this story, since the larger tragedy of the Flint water crisis continues up to and including the present day.
Launching "cullud wattuh" on Juneteenth (June 19th) is meant to be ironic. Overlaying the tale of this tragedy on the now federal holiday (that commemorates freedom, equality, and progress) is meant to point up that black people and other minorities are still not free in this country. Hence, the title "cullud wattuh" has a double meaning, such that white legislators delivered "wattah" of inferior quality to poor black ("cullud") people, and on top of it all, they made them pay for the privilege of receiving it! Considering the high costs of cleaning up the polluted water, not only is the resolution to this crisis still not entirely certain, but it also begs the question about what has happened in other parts of our nation which have undergone similar disasters. How much was racism at fault in the commission of the original crime as well as in the cover-up? And how do we obtain justice for people who have undeniably been harmed? Boiling down the larger situation into a number of illuminating incidents taking place within one family makes us wonder what can and should be done next.
A truly great show, "cullud wattuh" is a must see! When Sunday's performance ended, everybody immediately sprang to their feet with a huge standing ovation.
"cullud wattuh" is playing at the Biograph/Victory Gardens Theater, 2433 N. Lincoln Avenue, Chicago, through July 17, 2022.
Tickets are: $41 to $68 including service charges.
Student tickets start at $15.
A $5 discount is available for seniors 62 and older for tickets purchased over the phone or in person; these are subject to availability. There is also a discount for military personnel and veterans. Please phone  the box office at 773-871-3000 for information.
Discounted tickets are available for any group of 10 or more. To book a group for a Victory Gardens show, please contact: groups@victorygardens.org.
For a listing of all discounts, go to: https://victorygardens.org/discounts/.
Performance schedule:
Tuesdays, Wednesdays, Thursdays, Fridays – 7:30 p.m.
Saturdays and Sundays – 3:00 p.m.
Friday, July 1st - 7:30 p.m. performance - ASL Interpreted, Audio Described, Open Captioned, Touch Tour
Saturday, July 2nd – 3:00 performance – Open Captioned
Sunday, July 10th – 3:00 performance – Audio Described, Touch Tour
For more information about this show, go to: https://victorygardens.org/event/cullud-wattah/.
For general information and to purchase tickets, go to https://victorygardens.org/.
Covid-19 Attendance Requirements:
All audience members must be masked for the duration of their visit. Masks are available onsite if needed.
All audience members ages 5-15 must show proof of full COVID-19 vaccination to be admitted to the theater. "Fully vaccinated" means that the performance date must be at least 14 days after receiving the second dose of a two-dose COVID-19 vaccine.
All audience members ages 16+ must show proof of full COVID-19 vaccination, along with a matching, valid photo ID to be admitted to the theater.