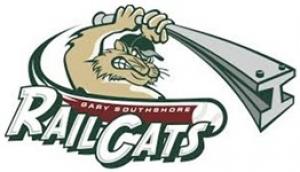 The Gary SouthShore RailCats pitching staff made sure to ground a surging Sioux Falls Canaries offense en route to a 3-1 victory. 
A combination of four RailCats arms held the Canaries to one run on seven hits while striking out six and stranding five on base. 
Though Gary SouthShore ultimately got the result, the Canaries pounced early to take the game's first lead in the top of the second inning.  A two-out Aaron Takacs solo home run placed Sioux Falls ahead 1-0. 
Three innings later, the RailCats capitalized on sloppy defense to turn the tides.  Victor Nova walked and Sam Abbott produced a single to place runners on first and second before a Thomas Greely ground ball caused trouble in the Sioux Falls infield.  An errant throw sailed into foul territory behind first base, allowing both base runners to score and Greely to reach third.  Nate Scantlin followed up with a base hit of his own, plating Greely and handing Gary SouthShore a 3-1 advantage. 
Pitching with run support for the first time, Erwin delivered a scoreless sixth inning to conclude his time on the mound.  He worked six innings of one-run ball, permitting just four hits and fanning four Canaries in a winning effort. 
From that point forward, the bullpen took over to secure the final nine outs.  Julio Vivas stranded runners on the corners in the second, Jack Eisenbarger pitched a three-up, three-down eighth, and Yeison Medina slammed the door in the ninth to earn his third save of the year. 
The RailCats have a day off tomorrow, but they return to play on Tuesday at 7:00 p.m. to begin a three-game series against the Chicago Dogs.  All the action will be streamed on www.aabaseball.tv, 95.9 WEFM, and the Gary SouthShore RailCats Broadcast Network through the Mixlr app.