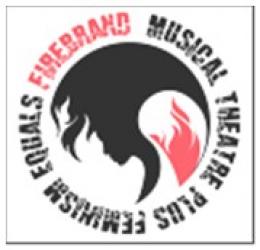 At the center of their current offering is a strong historical heroine who may not be as famous as Lizzie Borden (the subject of Firebrand's very first show) or who has remained in the public consciousness for as long but who was nevertheless a mighty woman of her time. "Queen of the Mist" tells the tantalizing true tale of Anna (Annie) Edson Taylor who, in 1901, became the first person to survive going over Niagara Falls in a barrel, one that she had meticulously designed by herself. While Borden's murderous notoriety lives on to this day, sadly Taylor's heroics have all but been forgotten. 3 SPOTLIGHTS
It takes a bit of time for the narrative of this show to fully develop and "Queen of the Mist" gets off to a bit of a rocky start. Much of the first 15 minutes can be ov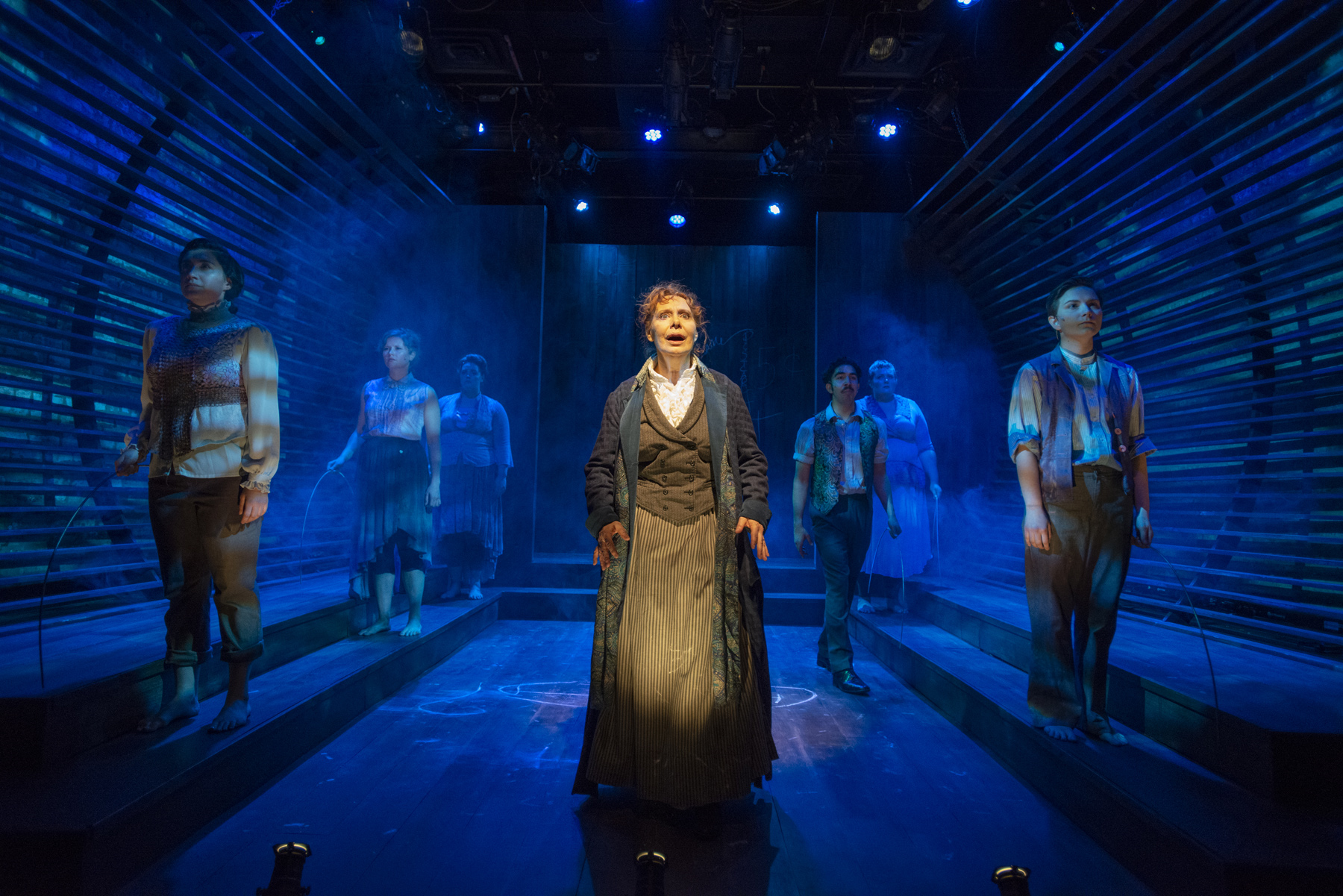 erly redundant, both descriptively and in terms of its musical themes. Michael John LaChiusa's book of this musical could use some drastic editing, particularly in these early scenes. However, his score is simply captivating throughout, especially the multiple reeds and haunting cello that dominate Michael Starobin's orchestrations under the astute musical direction of Charlotte Rivard-Hoster.
Holding it all together and unifying a small but diverse ensemble is the riveting performance of Barbara E. Robertson as Taylor. This local acting treasure is mesmerizing to watch and young and aspiring performers need to see her in action to truly understand how one person can electrify an entire show and encourage those who are sharing the stage with her to put in their best work as well. Robertson, whose character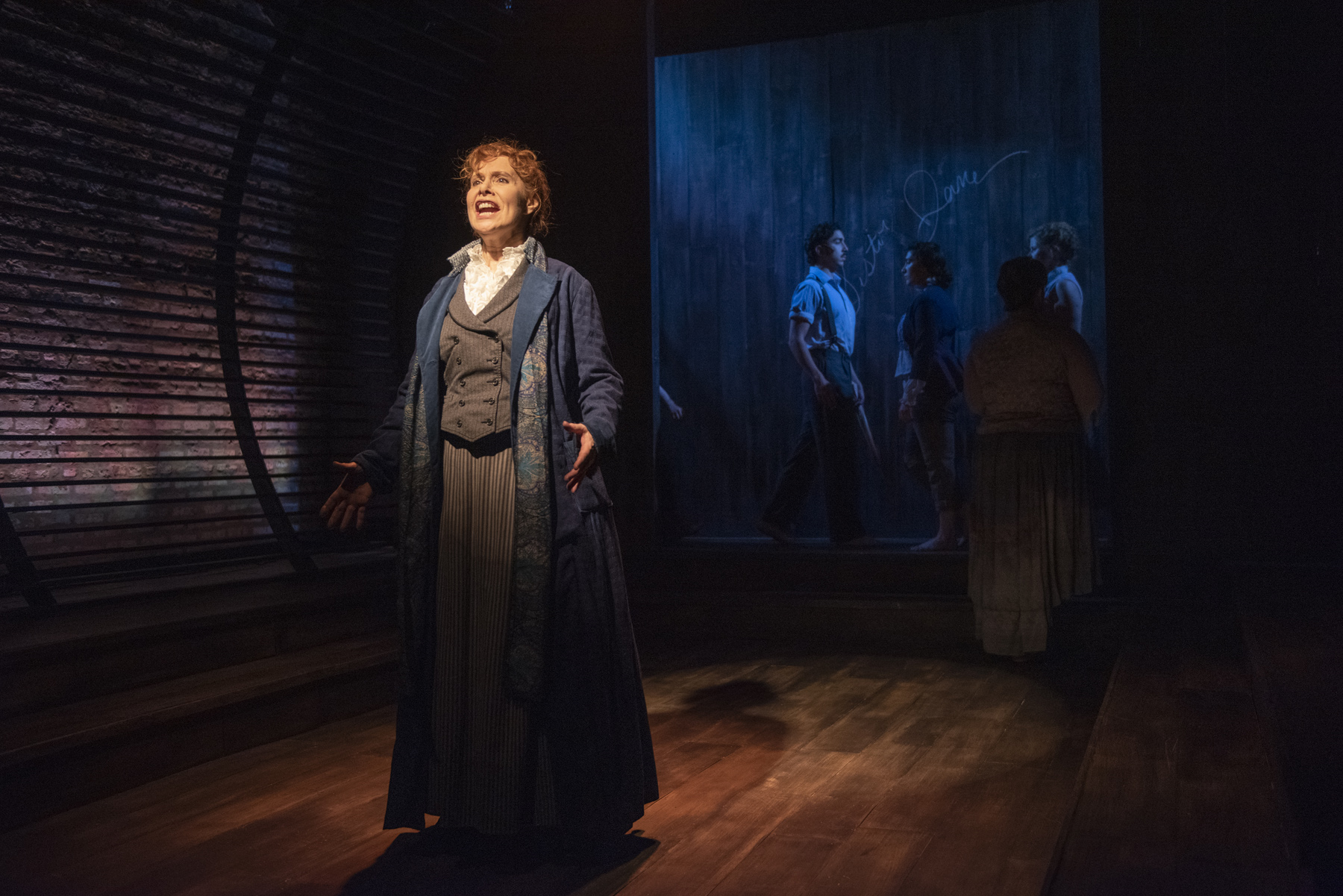 remains on stage for nearly the duration of the entire show, never lags in her energy and must clearly realize what a rare blessing this role has turned out to be for her. Every nuanced use of her finely detailed physicality, whether it be a subtle hand gesture, a mischievous smirk or an anguished, guttural cry are all perfectly chosen and executed sublimely. Her wildly expressive eyes, beautifully and sharply captured by Cat Wilson's gorgeous lighting design, can display a myriad of emotions.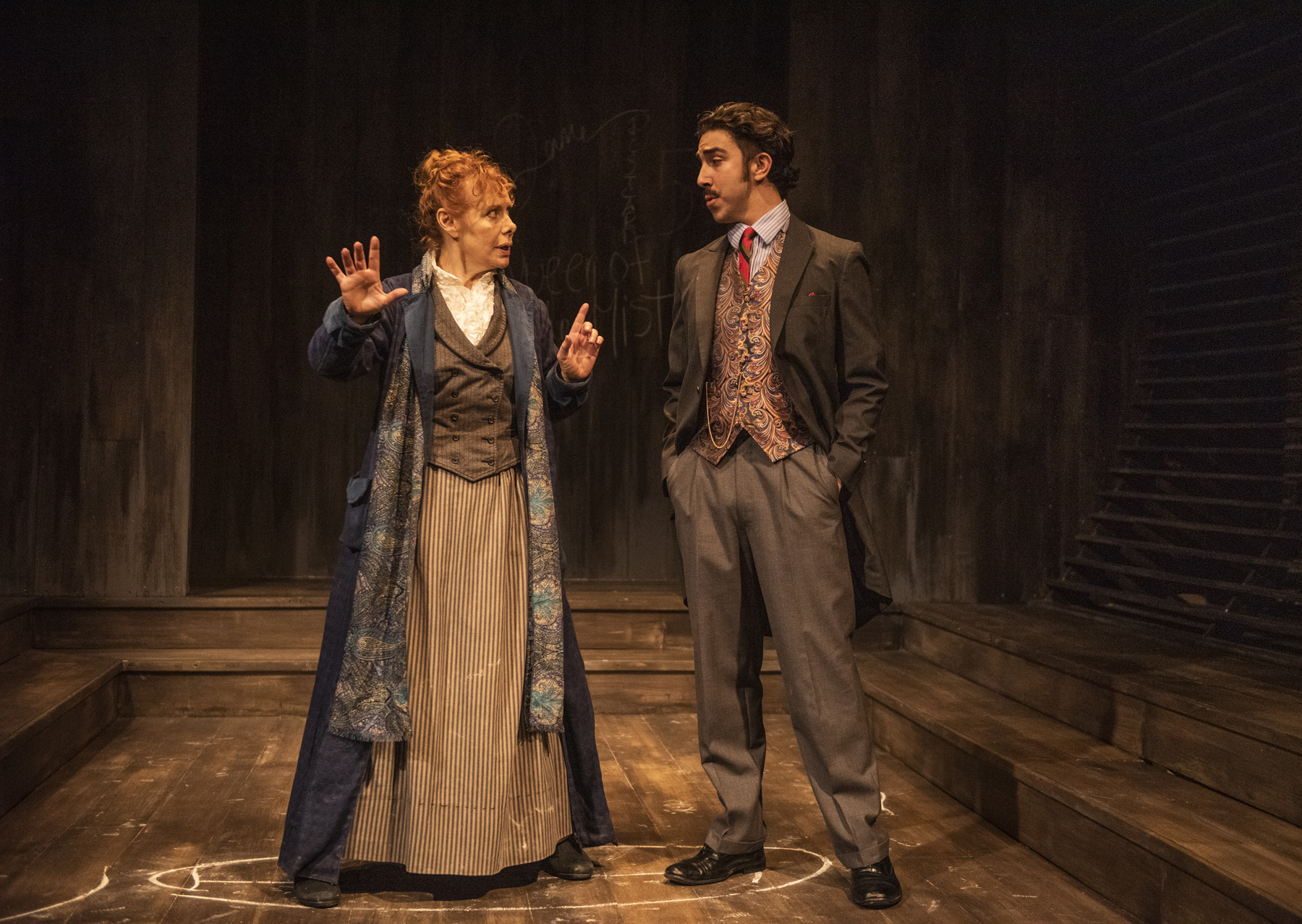 Robertson's primary scene partner is Max J. Cervantes, who plays Frank Russell, who was Annie Taylor's immoral and dishonest manager who used her fame and celebrity for his own financial gain. Cervantes has such an exceptionally magnificent singing voice, akin to that of Josh Groban, that you'll wish that LaChiusa had written more musical numbers for the character of Russell.
Scenic Designer Lauren M. Nichols may have created the most successful set design yet to fit into the long and narrow Bookspan Theatre space. Sparse and symbolic, the inverted rectangular "U" shaped playing levels have a minimal raised platform that the actors can walk along or step down onto the actual floor of the theatre. Framing either side of the stage are soaring arches made up of several long wooden slats that run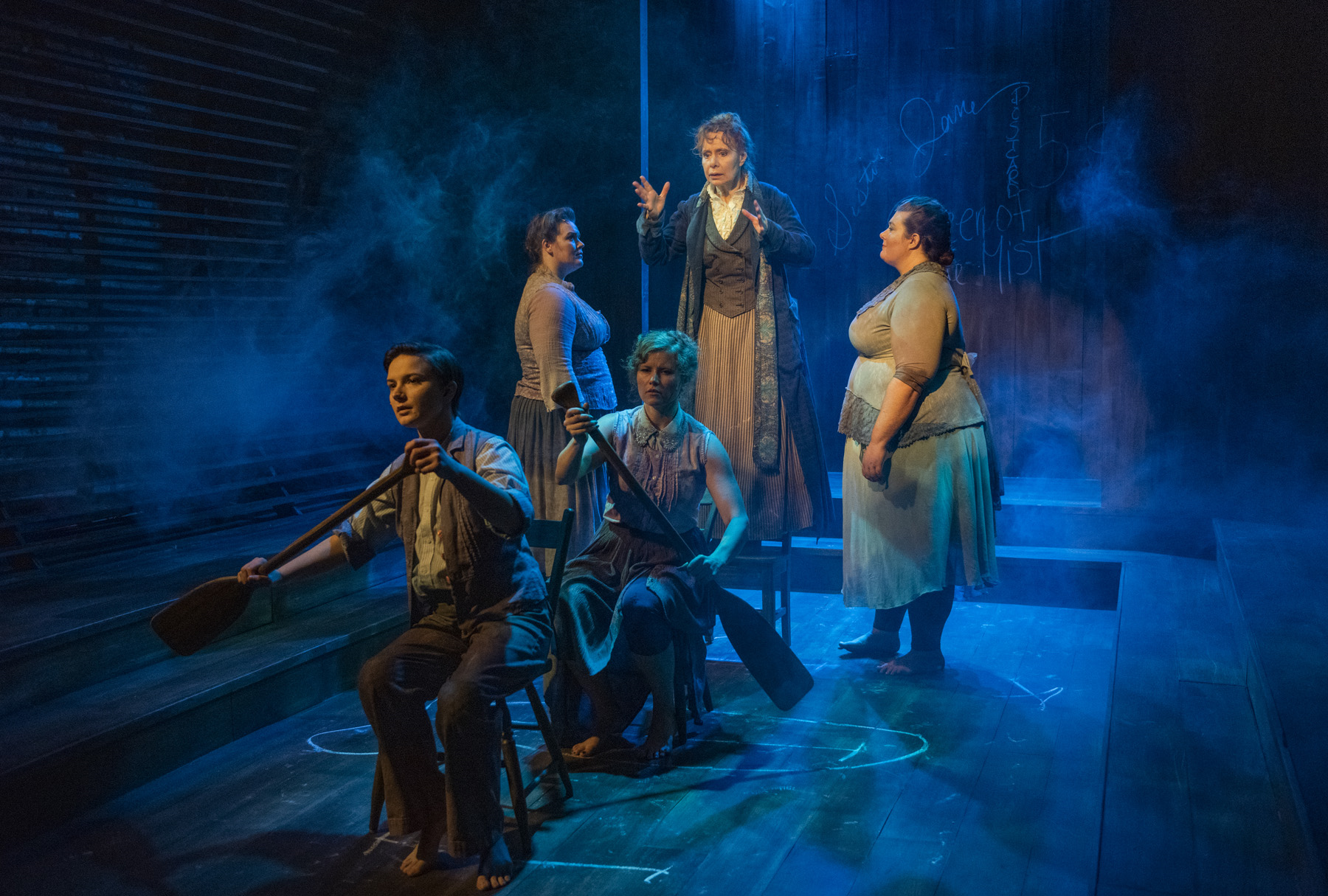 upstage and give the illusion of looking into an old oaken barrel that has been turned onto its side. They also, however, mimic a cradle and a coffin. The musicians are hidden far upstage, behind a wall of wooden slats, all of which are decorated with a muddy brown stain.
Director Elizabeth Margolius uses the two sides of the playing area to great effect in her blocking scheme, often having actors mirroring the same action simultaneously. Brenda Winstead's costumes are nicely designed in muted and washed-out tones of blues, browns, grays and cream but she does add a bit of flashy excess in the vibrant suit jackets and vests worn by Cervantes as the unscrupulous manager.
What a wonderful treat it is to see Barbara E. Robertson grace a Chicago stage once again. It has been far too long since she has had such a star turn as the one that she has here. Let's hope that her efforts and hard work on "Queen of the Mist" will propel her to many more vital roles on stages in the Chicagoland area in the coming years.
______________________________________________________________
"Queen of the Mist" continues until July 6, 2019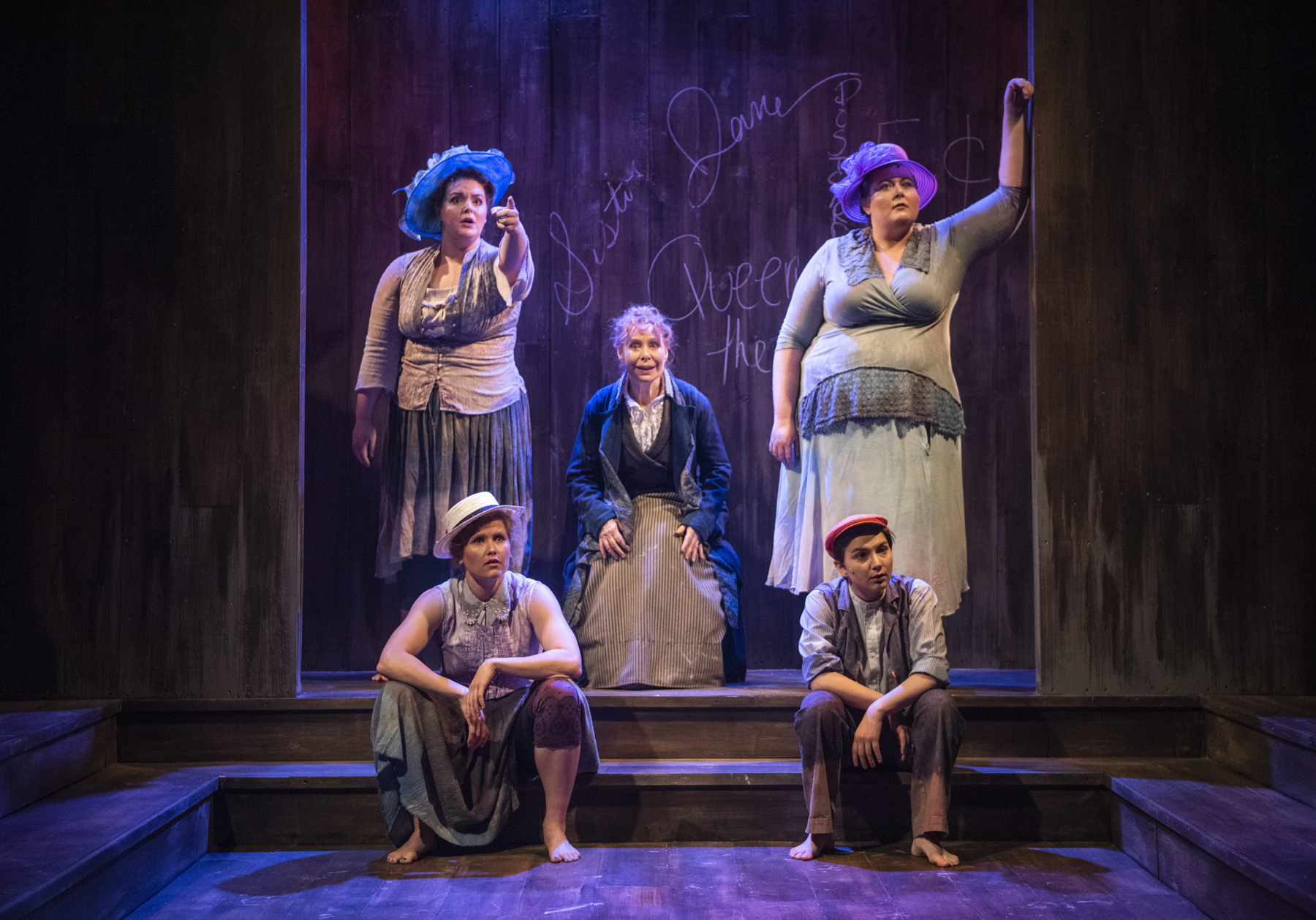 The Den Theatre's Janet Bookspan Theatre, 1331 North Milwaukee Avenue, Chicago, IL
Curtain Times: Thursdays, Fridays and Saturdays at 7:30 PM, Sundays at 3:00 PM
Industry Night: Wednesday, July 3 at 7:30 PM
Tickets are $55 each. $20 student/industry tickets available at the box office with valid ID.   $15 day-of ruch tickets available on TodayTix.
Single tickets are currently available at www.firebrandtheatre.org