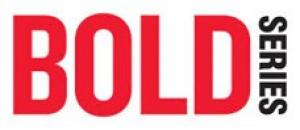 Prepare to be spellbound by the award-winning musical Next to Normal, playing July 26-September 3, 2023 in Paramount Theatre's intimate new Copley Theatre in downtown Aurora.
Winner of the 2010 Pulitzer Prize for Drama, nominated for 11 Tony Awards and winner for Best Musical Score, Next to Normal is thrilling, courageous and timely storytelling at its best, all set to a contemporary rock music score.
It's also an ideal show to set the tone for Paramount's second BOLD Series, a three-play line-up of classic and contemporary works for those who crave live theater that is intimate, honest, fervent and emotionally intoxicating. 
Next to Normal, directed by Paramount Theatre Artistic Director Jim Corti, opens Paramount's second BOLD Series, July 26- September 3 in Aurora's Copley Theatre.
Nothing has to be perfect. Just Next to Normal.
Meet the Goodmans. From outside, they are just another normal suburban family. Inside? They're anything but. Diane, the mother, suffers from bipolar disorder, and her struggles with delusions and depression are affecting everyone in her family. Her husband, Dan, longs for the wife he once knew and to get his family back to "Better than Before." Diane's daughter, Natalie, tries to cope but feels like an "Invisible Girl." With the help of psychiatrist Dr. Madden, Diana and her family hope there's a "Light in the Dark." But, the meaning of "Just Another Day" is different for everyone.
How far will two parents go to keep their family's world intact? Find out when Paramount's Jeff Award-winning Artistic Director Jim Corti helms Next to Normal, backed by an award-winning team of top Chicago actors and designers.
Single tickets are $40-$55 and go on sale June 2. Previews start July 26, including two Pay-What-You-Can Previews, Thursday, July 27 at 7 p.m., and Saturday, July 29 at 2 p.m. Press openings are Wednesday and Thursday, August 2 and 3 at 7 p.m. Performances continue through September 3: Wednesdays at 1:30 p.m. and 7 p.m.; Thursdays at 7 p.m.; Fridays at 8 p.m.; Saturdays at 2 p.m. and 8 p.m.; Sundays at 1 p.m. and 5:30 p.m. Note: Next to Normal contains mature language, recreational drug use and mental health topics.
Better yet, sign up for a 2022-23 three-play BOLD Series subscription. Packages start at just $75, and guarantee the lowest ticket prices and best seats for Next to Normal, the recent Broadway sensation What the Constitution Means to Me by Heidi Shreck (October 4-November 12, 2023), and Tennessee Williams's classic A Streetcar Named Desire (March 13-April 21, 2024).
All BOLD Series productions are presented in Paramount's newly renovated Copley Theatre, a sleek, state-of-the-art, 165-seat theater with a modern new lobby bar and lounge, located at 8 E. Galena Blvd., in downtown Aurora.
For subscriptions, single tickets and information, visit paramountaurora.com, call (630) 896-6666, or stop by the Paramount Theatre box office, 23 E. Galena Blvd., Monday through Saturday, 10 a.m. to 6 p.m., and until show time on show days.  
Access Services
Paramount will offer an American Sign Language interpreted performance on Friday, September 1 at 8 p.m.
Paramount offers assistive listening devices free of charge at all performances. Check in at the box office before the show to borrow a listening device.
If you require wheelchair or special seating or other assistance, please contact the box office at (630) 896-6666 or boxoffice@paramountarts.com in advance.
Next to Normal: Exploring mental illness through theater
""The BOLD Series is as much about the conversation after the show as it is about the shows themselves," said Jim Corti, director of Next to Normal. "Opening season two, Next to Normal pulls no punches for those who can see themselves, or someone they love, in this story. The Goodman family experiences the fight of their lives. What they ultimately win for all of us to benefit from is: Hope."
Paramount's cast for Next to Normal is TBA.The production team includes Lexie Bailey, choreographer; Kory Danielson, music director and supervisor; Celia Villacres, conductor; Michelle Lilly, scenic designer; Yvonne Miranda, costume designer; Cat Wilson, lighting designer; Eric Backus, sound designer; Aimee Plant, properties designer; and Ethan Deppe, electronic music designer.
Next to Normal - book and lyrics by Brian Yorkey, music by Tom Kitt, based on the film by Roger Corman and screenplay by Charles Griffith - had numerous workshop productions before landing off-Broadway where it ran for nearly a year at Arena Stage before opening on Broadway in April of 2009. It was nominated for 11 Tony Awards that year and won three: Best Original Score, Best Orchestration and Best Performance by a Leading Actress for Alice Ripley. It also won the 2010 Pulitzer Prize for Drama, becoming only the eighth musical in history to receive the honor, hailed by the Pulitzer Board as "a powerful rock musical that grapples with mental illness in a suburban family and expands the scope of subject matter for musicals."
Paramount's 2023-24 BOLD Series is sponsored by Old National Bank. Additional support for Pay-What-You-Can Performances for Next to Normal are sponsored by Kevin Fitzpatrick.
Subscribe now to Paramount's 2023-24 BOLD Series:
Audiences and critics raved about the launch of Paramount's first BOLD Series in 2022. Chris Jones, Chicago Tribune, awarded four stars to last season's BOLD Series finale, Fun Home, calling it an "exquisitely crafted and deeply intimate production that achieves a level of emotional intensity I've never seen before."
Expect similar accolades for season two of Paramount's BOLD Series. Three-play packages start at just $75, and guarantee the lowest ticket prices and best seats for Next to Normal, plus two more exciting plays - one contemporary, and one classic: 
What the Constitution Means to Me
October 4-November 12, 2023
by Heidi Schreck
Nominated for two Tony Awards, including Best Play
How do you chart freedom? How can you package liberty? Who's included and who's deliberately discarded? How can you create your own future when it's never certain to begin with?
Playwright Heidi Schreck's Pulitzer Prize-nominated play dives into who the U.S. Constitution is really for, recalling her past teenage self, winning college money by debating the Constitution in American Legion halls across the country. Hilarious, heartbreaking and insightful, What the Constitution Means to Me shows the fight for freedom and equality is never done, but passed on from generation to generation. But perhaps Schreck's most incendiary question is the most obvious: should we abolish the Constitution and start over?
A Streetcar Named Desire
March 13-April 21, 2024
By Tennessee Williams
Winner of the Pulitzer Prize for Drama
New Orleans. The heat is sweltering, the liquor flows, and the secrets are thick as humidity. Pull up a chair and join the high-stakes game of cards. To your left is Stella Kowalski, married, loves her husband and will do anything for him. On your right is Stanley Kowalski, hard drinking, hard playing and hard fists that get used a lot. Across from you is Blanche DuBois, vulnerable, alone and ready to break. Streetcar confronts us with the tenuous relationship between reality and illusion, hope and despair and the brutal battle for beauty and tenderness when the world feels like it's conspiring against you.
Coming Soon: Little Shop of Horrors kicks off Paramount's 12th Broadway Series, August 30-October 15
Just across the street from the Copley, Paramount Theatre will kick off its 12th Broadway Series with Little Shop of Horrors (August 30-October 15, 2023), followed by three more blockbuster musicals: Charlie and the Chocolate Factory (November 8, 2023-January 14, 2024), Billy Elliot: The Musical (February 7-March 24, 2024), and Beautiful: The Carole King Musical (April 24-June 16, 2024).
Just as it has since it launched its first Broadway Series in 2011, Paramount still offers the same "Buy Two Shows, Get Two Shows Free" offer, with Broadway packages starting as low as $56. In fact, subscribers pay no more than $39.50 per show, and that's the most expensive ticket. Fees not included. 
To subscribe to either series, visit paramountaurora.com, call (630) 896-6666, or stop by the Paramount Theatre box office, 23 E. Galena Blvd., Monday through Saturday, 10 a.m. to 6 p.m., and until show time on show days.
Photos of new Copley Theatre and lobby bar by Thomas J. King.
About Paramount Theatre
Paramount Theatre, 23 E. Galena Blvd., is the center for performing arts in Aurora, the second largest city in Illinois. The beautiful, 1,843-seat theater, graced with a strong 1930s Art Deco influence and original Venetian décor, nationally known for its high-quality productions, superb acoustics and historic grandeur, has been downtown Aurora's anchor attraction since 1931.
After launching its own Broadway Series in 2011, Paramount Theatre has rapidly grown to be the largest subscription house in the U.S. In 2022-23, more than 36,000 subscribers enjoyed Paramount's critically acclaimed, Broadway-caliber productions, along with an array of internationally known comedians, musicians, dance troupes and family shows.
For over 50 years, the Joseph Jefferson Awards has recognized excellence in Chicago area theater. Last season, Paramount took home six Jeff Awards for Kinky Boots, including Best Musical-Large, Paramount's fourth win in that category following Sweeney Todd (2017), West Side Story (2016) and Les Misérables (2015). Over the last 11 years, Paramount has been honored to earn 97 Jeff nominations and 27 wins. 
Paramount Theatre is one of four live performance venues programmed and managed by the Aurora Civic Center Authority (ACCA). Paramount's new "sister stage" is the newly renovated 165-seat Copley Theatre, home to Paramount's BOLD Series, across the street at North Island Center. ACCA also oversees RiverEdge Park, the city's 6,000-seat outdoor summer concert venue, Stolp Island Theatre, an immersive space opening in 2024, and the Paramount School of the Arts.
Paramount Theatre continues to expand its artistic and institutional boundaries under the guidance of Tim Rater, President and CEO, Aurora Civic Center Authority; Jim Corti, Artistic Director, Paramount Theatre; a dedicated Board of Trustees and a devoted staff of live theater and music professionals.
For the latest updates, visit paramountaurora.com or follow @ParamountAurora on Facebook, Instagram or Twitter, and @paramountarts on Tik Tok.