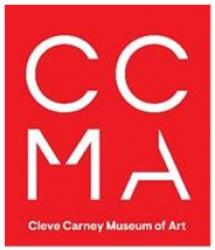 The Cleve Carney Museum of Art (CCMA), located at 425 Fawell Blvd. on the College of DuPage campus, presents Hooking Up: Meet the Collection, June 4 – August 7, 2022. This exhibition celebrates the recent conversion of the Cleve Carney Art Gallery to the Cleve Carney Museum of Art. In this dynamic presentation, masters such as Toulouse-Lautrec and Rembrandt Van Rijn to 21st century artists Maya Lin and Kehinde Wiley from the College of DuPage Permanent Art collection will be in conversation with works by notable contemporary Chicago artists including Theaster Gates, Sam Jaffe, Christopher James, Troy Lehman, Riva Lehrer, José Lerma, Britni Mara, Audrey Niffenegger, Julia Phillips, Jeffrey Swider-Peltz, Taylor Smith and Amanda Williams. 
"The College of DuPage has an amazing permanent collection featuring pieces by some of the most recognizable names from art history, and this exhibition highlights that," says Cleve Carney Museum of Art Assistant Curator Julia Walker. "It's rare to find artists like Rembrandt and Warhol in a suburban museum; that's why it was important for us to also bring in contemporary works that are capable of playing off these masters." 
Rembrandt Van Rijn, Man in Arbor, 1642, Etching, 3 in. x 2 ½ in. Gift of Diane Skeet.   
From the COD Permanent Art Collection. Photo courtesy the Cleve Carney Museum of Art.  
Hooking Up: Meet the Collection offers a rare opportunity for visitors to draw links between disparate works of art while connecting with others within the museum and beyond. A locally commissioned mural, activities for visitors of all ages, collaboration with Glen Ellyn's Common Good Cocktail House and other programs foster a community of conviviality against an inviting backdrop of compelling artworks both familiar and new. 
For this exhibition, the museum's gallery space will be transformed into a creative gathering space where visitors are encouraged to sketch, write and converse while taking inspiration from a wide range of artworks. Visitors are encouraged to participate by hanging their own work on a dedicated wall next to those of famous artists like Joan Miró, entering a piece of writing or visual art for publication in the Prairie Light Review and writing letters that will be delivered to artists featured in the exhibition. 
"Museums should be lively, welcoming and enriching spaces where the community can come together," says Walker, who hopes visitors to the CCMA this summer will make themselves at home in the museum. 
"We are very excited to be able to share our world class collection with the community while introducing many important artists working in the country today," says Cleve Carney Museum of Art Chief Curator Justin Witte. "The Cleve Carney Museum of Art is committed to creating a welcoming and engaging environment that aids in the enrichment of DuPage County and this exhibition is a wonderful example of doing just that." 
Highlights from the College of DuPage Permanent Art collection to go on view include a sculptural bust by prominent artist Kehinde Wiley, who is perhaps best-known for his presidential Barack Obama portrait and often explores themes related to race and representation in classical art history. Also on display from the Permanent Art collection will be screen prints by legendary Pop artist Andy Warhol depicting 19th century Danish author Hans Christian Anderson, a bronze sculpture by famed architect Maya Lin as well as a suite of woodblock prints by the late minimalist artist and printmaker Zarina.  
Among the many notable Chicago-based contemporary artists participating in the exhibition is internationally renowned multidisciplinary artist Theaster Gates, whose work focuses on craft, religious space, social practice and urban planning. As a philanthropist, Gates works to revitalize underserved neighborhoods and respond to the disinvestment in African American communities by combining urban planning and artistic practices. 
Interdisciplinary artist Sam Jaffe uses her work to explore labor, folk and domestic art traditions, ornamentation, collecting behaviors, femininity, and the grotesque fallibility of the human body. Jaffe often uses materials that are recycled, reused, repurposed, dead-stock, vintage or otherwise sustainably sourced.  
Artist and architect Amanda Williams's installations, sculptures, paintings and works on paper seek to inspire new ways of looking at the familiar and in the process, raise questions about the state of urban space and ownership in America. She examines the stark inequities and systemic injustices that underlie such shifts, asking us to reflect on control and freedom, isolation and community, prejudice and violence, love and fear. 
Sculptor Julia Phillips often uses the human body as a metaphor for social and psychological experiences. Her works focus on power relations between individuals or between an individual and an institution. Phillips's works strive to help viewers "identify with experiences that are not [their] own." 
The works of these artists and others from both the College of DuPage Permanent Art collection and beyond will spark a dialogue between historical precedents and issues contemporary artists address today, while bringing members of the community together to engage in thoughtful discussion about works on display.  
Hooking Up: Meet the Collection is curated by Julia Walker, Assistant Curator at the Cleve Carney Museum of Art.
Related Events and Programming*
Curator Discussion
Thursday, June 16, 6:30 p.m.
Assistant Curator Julia Walker will lead a discussion and tour of Hooking Up: Meet the Collection, providing information about works on display and the connections between them. 
Reception and Artist Talk
Friday, July 15, 6:30 p.m.
Mix and mingle with contemporary artists featured in the exhibition. Artist Britni Mara will discuss her artistic practice and her work included in the show. 
Art as Discourse: Amanda Williams
Thursday, July 28, 6 p.m.
Join a discussion with artist Amanda Williams as she speaks about themes of contested space and the concept of home in relation to her own work as well as that of Zarina's.
*Information on additional events and programs forthcoming. 
About the Cleve Carney Museum of Art  
The late Cleve Carney provided a significant legacy gift to establish the Cleve Carney Art Gallery at College of DuPage. The gallery opened in February 2014 with its inaugural exhibition, Selections from Cleve Carney's Art Collection. In fall 2020, the gallery was expanded to a 2,500 square-foot museum. The Cleve Carney Museum of Art opened June 2021 with the highly anticipated Frida Kahlo: Timeless exhibition. Funding is provided by the Cleve Carney Endowment Fund, which supports vital programming including artist engagement opportunities for community members and students, gallery exhibitions, artist commissions, new acquisitions and other teaching and learning tools that foster cultural enrichment in our community. More information can be found at TheCCMA.org and on social media @CleveCarneyMuseumofArt.