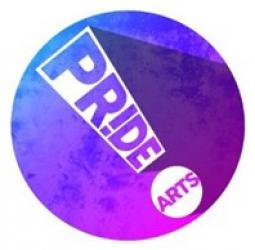 Casting has been announced for PrideArts' production of 4000 DAYS, opening to the press on Monday, October 4 at 7:30 pm, following previews on October 1 and 2. Jay Españo will direct this comedy-drama by the author of the Judy Garland bio-play END OF THE RAINBOW, which was adapted as the Academy Award-winning film JUDY.
In 4000 DAYS, Michael awakens from a three week-long coma that has affected his memory. He struggles to find the way back to his true self as a tug of war ensues between his pragmatic partner Paul and overbearing mother Carol.
4000 DAYS will play Thursdays through Sundays from October 1-31, with an additional, pay-what-you-can, performance on Wednesday, October 27.
 Marc Prince, who appeared in PrideArts' AFTERGLOW, Gosz and Fotos' TRU: A MUSICAL FOR MENTAL HEALTH, and Theo Ubique's THE FULL MONTY, will play Michael. Michael's mother Carol will be played by Carolyn Nelson, a veteran of Chicago stages who has appeared in HELA and TRUTH AND RECONCILIATION with Sideshow Theatre Company, THE LITTLE FOXES with Shattered Globe, and A STREETCAR NAMED DESIRE at Writers Theatre and many other productions. Appearing as Paul will be Michael Penick, a newcomer to Chicago whose most recent credits include playing Charlie in KINKY BOOTS, understudying Jack Kelly in NEWSIES, and SINGIN' IN THE RAIN at Circa '21 Dinner Playhouse in Rock Island, IL. The nurses will be played by Jenna Rose-Drea, Joselle Reyes, and an additional actor to be named.
Upper row left -right: Carolyn Nelson, Michael Penick, Marc Prince.
Lower row left-right: Jenna Rose-Drea, Joselle Reyes.
The production team also includes Cindy Moon (Costume Designer), Foiles (Set Designer), Brady Comenduley (Lighting Designer), Hannah Morris (Projection Design), Adam Halliwell (Properties Designer), Indigo Coar (Technical Director), Jake Ganzer (Movement Director), Stefan Brun (Master Electrician), Samantha Salmi (Assistant Director), and Madeline Switzer (Stage Manager).
 
4000 DAYS had its World Premiere at London's Park Theatre in 2016 starring the BAFTA winning actor Alistair McGowan. The show has since celebrated new productions in Prague, Sao Paulo, Philadelphia and Hamburg. THE TELEGRAPH of London called it "A script that abounds with wintry wit and emotional intensity" The FINANCIAL TIMES said it was "Full of sharp one-liners, interesting questions and stimulating ideas," while THE TIMES praised its "Solid and satisfying characters" and found it "genuinely moving."
 
Tickets are $15.00 for the previews on October 1 and 2, and $30.00 for the regular performances October 4 – 31. The Wednesday, October 27 performance at 7:30 pm will be pay-what-you-can. Tickets are on sale now at www.pridearts.com.
 
COVID-19 PRECAUTIONS
 
PrideArts will ensure the health and safety of our artists and audiences by following current state and city guidelines, along with those of the Broadway League and League of Chicago Theaters for indoor performances. All customers must show proof of vaccination when entering the theater. Masks must be worn for the entire performance. Programs will be digital, and hand sanitizer and masks will be available. All of our artists, crew, and volunteers have been fully vaccinated.
 
LISTING INFORMATION
 
4000 DAYS
by Peter Quilter
CHICAGO PREMIERE
Directed by Jay Españo
October 1-31, 2021
Thursdays – Saturdays at 7:30 pm, Sundays at 3 pm (except Sunday, October 3),  Additional performance Wednesday, October 27 at 7:30 pm
Previews September 30 – October 2, 2021: all seats $15.00
PRESS OPENING Monday, October 4, 2021, at 7:30 pm
The Broadway, Pride Arts Center, 4139 N. Broadway, Chicago
Regular run October 4 – 31, all seats $30.00, except Wednesday, October 27 is pay-what-you-can, with tickets available at the door only.
More information at www.pridearts.org
 
In 4000 DAYS, Michael awakens from a three week-long coma that has affected his memory. He struggles to find the way back to his true self as a tug of war ensues between his pragmatic partner Paul and overbearing mother Carol. 4000 DAYS was written by British playwright Peter Quilter, whose Judy Garland play END OF THE RAINBOW was adapted as the Academy Award winning film JUDY.
 
BIOS
Peter Quilter (Playwright) Peter Quilter's plays have been presented in major theatres in over 40 countries around the world and translated into 30 languages. His Judy Garland biographical play, END OF THE RAINBOW, ran on Broadway in 2012, received three Tony Award ® nominations and was adapted as the Academy Award-winning film JUDY. Quilter has additionally had three successful plays in London's West End and has twice been nominated for the Olivier Award.
 
Jay Españo (Artistic Director, Director) Born in Manila, The Philippines, he joined the prestigious Tanghalang Pilipino's Actors Company in 1998, where he trained with acclaimed Filipino director Nonon Padilla. He acted in several commercials, television series and films. Notably, he was a regular cast member of Koko KwikKwak - a spin-off of Batibot (Philippine SESAME STREET). He toured The Philippines with that show's mascots, performing for kids throughout the country. In 2000, Jay was one of many Filipino actors who were cast in the Action Theater Singapore's hit musical CHANG AND ENG, which toured Asia for several years.
 
Since moving to the Chicago area, Jay has worked with storefront theater companies such as Silk Road Rising, Prologue, Ghostlight, Halcyon, and PrideArts. He has played the role of the King in Rodgers and Hammerstein's THE KING AND I with various theater companies in the US and in Canada.
 
ABOUT PRIDEARTS
PrideArts tells queer stories on a variety of platforms, including both live and virtual performances. Since its founding in 2010, PrideArts has had several chapters, including operating as an itinerant theater for their first six seasons, and as the developer and primary tenant in the Pride Arts Center from 2016-21.
The company produces full seasons of plays and musicals, as well as events including cabaret, film, and more. The company has earned 39 Jeff Awards and nominations, and six nominations in the most recent (2019) ALTA Awards from the Alliance of Latinx Theater Artists of Chicago. Programming has reflected the diversity of queer communities by including work made by and illuminating the experiences of women, gay men, transgender people, and BIPOC.
PrideArts is supported by The MacArthur Fund for Arts & Culture at The Richard Driehaus Foundation, The Illinois Arts Council, City of Chicago's City Arts Fund, the Elliott Fredland Charitable Trust, The Pauls Foundation, The Heath Fund, The Service Club of Chicago, the AmazonSmile Foundation, Arts and Business Foundation, Tap Root Foundation, Arts and Business Council, and Alphawood Foundation.
 
PrideArts is a member of the Smart Growth Program of the Chicago Community Trust. PrideArts is a member of the LGBT Chamber of Commerce of Illinois, Northalsted Business Association, Lakeview East, Uptown United, and The League of Chicago Theatre.
 
For more information and to donate, visit www.pridearts.org.