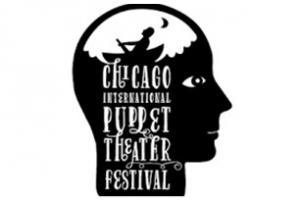 Previously in Times Square, now coming to North Michigan Ave, The Puppet Fest is thrilled to announce: Robin Frohardt's The Plastic Bag Store
This  tragi-comic ode to the foreverness of plastic appears to be a storefront grocery, but it's actually stocked with hundreds of hand-made items—fruits, vegetables, sushi, deli meats and more — all crafted from organic NYC trash. Several times a day, the Store transforms from an installation into a micro-cinema for a series of dynamic puppet-films that transport the audience from the distant past into a dystopian future. With her distinct sense of humor, Frohardt challenges us to think about how future generations will misinterpret us by the waste we leave behind.
The Plastic Bag Store will be open for the duration of the festival in a street-level storefront in Chicago's Wrigley Building.
LEARN MORE / BUY PUPPET FEST TICKETS
Want to help the festival be annual? Three ways to donate!
2. PayPal
3. Mail a Check to...
Chicago International Puppet Theater Festival
410 South Michigan Avenue, Suite 310
Chicago, IL 60605
Special support provided by:

Please note, proof of vaccination required at the door. Local mandates will be followed at the time of the event.