*** Recommended *** Pretty Woman: The Musical is a likeable show that mostly follows the plot line of the 1990 film starring Julia Roberts and Richard Gere.   The music is good but not memorable.  The talented cast includes Broadway favorite Adam Pascal and Olivia Valli (Frankie Valli's granddaughter).  It was entertaining and engaging.  3 Spotlights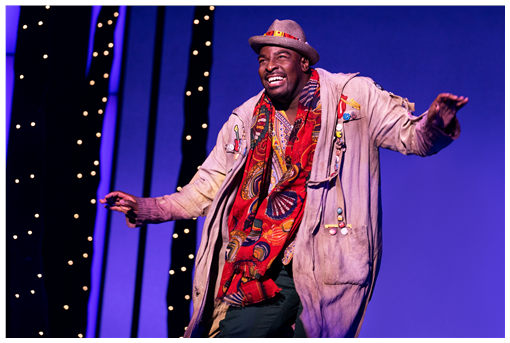 Pretty Woman opens with Welcome to Hollywood, a huge production number featuring Happy Man (Kyle Taylor Parker) in a Hawaiian shirt with the street people who hung out on Hollywood Blvd. back in the 80s.
I think this number gave people the wrong impression – making street people look glamorous.  There is/was nothing glamourous about working the streets, then or anytime.  In fact, it could be downright dangerous. 
Vivian Ward (Valli) is a hooker who wishes she wasn't, but she needs to pay the rent – her pesky landlord keeps pounding on the door.  She and her roommate and mentor, Kit De Luca (Jessica Crouch), a hooker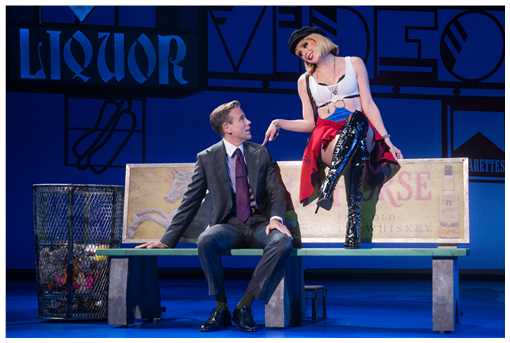 with a heart, sends her out to make some money.
Meanwhile, Edward Lewis (Pascal), a corporate raider – he buys companies to sell off their assets – in town to close a deal, is impatiently waiting for his car.  With his driver caught in traffic he decided to drive himself, so he borrowed a car.  He didn't know how to drive a stick shift, so he ended up stuck on Hollywood Blvd – on Vivian's corner. 
She sidled up to him to make an offer, but ended up driving (she knew all about stick shifts and turbo-chargers) him back to his hotel where the Happy Man has morphed into the hotel manager.  In Edward's penthouse suite, he and Vivian agree on terms.  In the morning, after hiring Vivian for the week, Edward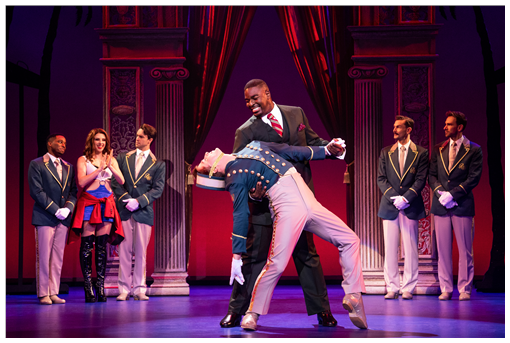 gave her a credit card and told her to go buy some clothes. 
When the snobby salesladies refuse to wait on her, she went back to the hotel where she and the manager agreed that she was Mr. Lewis's 'niece' and that she'd never be the niece of another guest.  When she confessed she needed a dress for dinner and dancing that night, he arranged it.  He also agreed to give her a dancing lesson.  His tango demonstration, done with the hotel staff (Michael Dalke, Christian Douglas, Joshua Kenneth Allen Johnson, Brent Thiessen), was brilliant.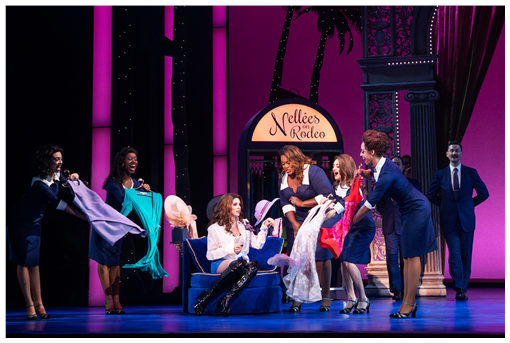 Philip Stuckey (Matthew Stocke), Edward's lawyer urges quick action but Edward decided to invite David Morse (Alex Gibbs), whose father owns the target company, for dinner.  David had a business plan to save the company which Philip ignored but Vivian loved. 
The next morning, when Vivian told Edward that the people on Rodeo Drive wouldn't wait on her, he took the morning off to take her shopping.  This scene duplicates an iconic scene from the film in which Edward declares that he's going to spend an obscene amount of money so the sucking up should start immediately.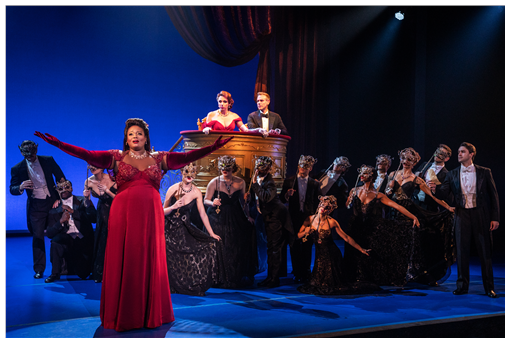 In another memorable scene, Edward takes Vivian to the opera.  Let me say that Violetta (Amma Osei) must have had opera training.  Her voice was impressively full and rich. 
Note: Guests must show proof of vaccination with photo ID before entering the theater.  Guests are required to wear masks while inside the building.
Pretty Woman: The Musical was scheduled to run through December 19th at the CIBC Theater, 18 W. Monroe, Chicago, Unfortunately, all remaining performances have been cancelled due to COVID.  Refunds will be issued by January 17th at point of purchase.