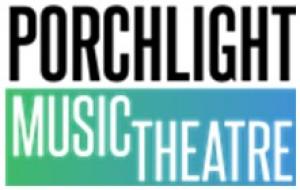 Chicago's leader in music theatre, award-winning Porchlight Music Theatre introduces the Porchlight Carolers, the perfect complement to any and all holiday happenings. From office parties to open houses, family gatherings and more, the Porchlight Carolers are available to deck the halls and help spread the joy of the holiday season with two different offerings, Home Front Festivities, which includes carolers dressed in 1940s costumes and singing Holiday songs of that time, and Santa Babies, a 1950s themed offering with Eisenhower-era ensembles and music. The Porchlight Carolers are available in groups of four and eight carolers with performances from 60 - 90 minutes.   Corporate and private event pricing begins at $700 per performance. Information, inquiries and reservations may be made at PorchlightCarolers.com. 

MORE ON PORCHLIGHT CAROLERS OFFERINGS:
Home Front Festivities
Partygoers will know you are cooking with gas with the arrival of the Porchlight Carolers representing post-World War II hopes and dreams in the swing-era sound of Bing Crosby, The Andrews Sisters, Ella Fitzgerald and more. The Home Front Festivities, dressed in the latest 1940s fashions, will have you screaming, "Hot diggity dog!" while this jitterbugging party is proclaimed "On the beam!" by guests. 
Santa Babies
Holiday revelers will be on cloud nine when the Santa Babies perform holiday classics in fabulous 1950s costumes and musical style. This event will be "made in the shade" when the party gets its kicks with this unique and fun performance featuring the bebop, doo-wop and jazzy flavor of holiday songs made famous by Nat King Cole, Eartha Kitt, Bobby Darin and more straight off the Ed Sullivan Show.
ABOUT PORCHLIGHT MUSIC THEATRE
Porchlight Music Theatre is the award-winning center for music theatre in Chicago. Through live performance, youth education and community outreach we impact thousands of lives each season, bringing the magic of musicals to our theatre home at the Ruth Page Center for the Arts in the Gold Coast and to neighborhoods across the city. Porchlight has built a national reputation for boldly reimagining classic musicals, supporting new works and young performers, and showcasing Chicago's most notable music theatre artists, all through the intimate and powerful theatrical lens of the "Chicago Style." 
Now in its 26th season, Porchlight's quarter-century production history includes more than 70 mainstage works with 15 Chicago premieres and five world premieres. Porchlight's commitment to the past, present and future of music theatre led the company to develop the Porchlight Revisits and New Faces Sing Broadway program series, both quickly becoming audience favorites. 
Porchlight's education and outreach programs serve schools, youth of all ages and skill levels and community organizations, most notably the ongoing collaboration with Chicago Youth Centers. Porchlight annually awards dozens of full scholarships and hundreds of free tickets to ensure accessibility and real engagement with this uniquely American art form. 
The company's many honors include 178 Joseph Jefferson Award (Jeff) nominations and 45 Jeff awards, as well as 33 Black Theatre Alliance (BTA) nominations and 12 BTA awards. In 2019, Porchlight graduated to the Large Theatre tier of the Equity Jeff Awards, and was honored with eight nominations in both technical and artistic categories and won three awards in its inaugural year in this tier, most notably Best Ensemble for Duke Ellington's Sophisticated Ladies. 
Through the global pandemic, Porchlight has emerged as one of Chicago's leaders in virtual programming, quickly launching a host of free offerings like Sondheim @ 90 Roundtables, Movie Musical Mondays, Porchlight by Request: Command Performances and WPMT: Classic Musicals from the Golden Age of Radio. For the 2020-2021 season, Porchlight's fall schedule included all-new ticketed virtual programs including Broadway by the Decade, New Faces Sing Broadway 1987, Chicago Sings Rock & Roll Broadway, New Faces Sing Broadway 1961 and the return of The Ruffians' Burning Bluebeard as well as collaborations with Hershey Felder and L.A. Theatre Works. Already this summer, Porchlight performed New Faces Sing Broadway 1979 with host Alexis J Roston to a sold out house at the North Shore Center for the Performing Arts in Skokie and is available for streaming June 25 - July 25. Also in June, Porchlight launched a new concert series, Broadway in your Backyard. Broadway in your Backyard will be performed for free in parks throughout Chicagoland and an additional extended version at the North Shore Center.
Porchlight Music Theatre is partially supported by generous contributions from  Actors' Equity Foundation; Allstate; Bayless Family Foundation; Michael Best & Friedrich LLP; Chapman | Spingola, LLP; Abe and Ida Cooper Foundation; Gen Ops Plus; Elegant Event Lighting; Glimpse Vision; James P. and Brenda S. Grusecki Family Foundation; Hearty Boys; A.L. and Jennie L. Luria Foundation; The MacArthur Fund for Culture, Equity, and the Arts at Prince; the Pritzker Traubert Foundation; Ryan and Spaeth, Inc.; Daniel and Genevieve Ratner Foundation; The Saints and Dr. Scholl Foundation.
The season program is partially supported by a grant from the Illinois Arts Council Agency, a state agency, and by a CityArts Grant from the City of Chicago Department of Cultural Affairs & Special Events. 
Porchlight Music Theatre wishes to thank members of the Matching Gift Corporate Program including abbvie; Allstate; Lloyd A. Fry Foundation; Peoples Gas; Pepsico; Polk Bros Foundation and The Saints.