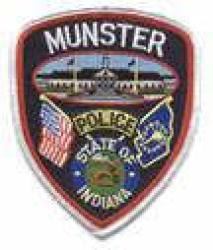 At our Munster elementary schools, one of our Munster Police Department school resource officers and/or staff will often see children getting into or out of the front seat of vehicles that are either dropping off or picking up the student. Allowing small children to sit in the front seat can be extremely dangerous.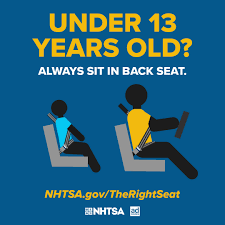 Why should kids be in the back seat? The back seat position provides additional protection because it is furthest away from the three things responsible for the most injuries: the windshield, the dashboard, and the airbag. Buckling up in the back seat decreases the risk of death by one third.
During vehicle accidents, children can sustain crushing injuries, internal bleeding, fractures, and head or back injuries due to impact from airbags. Please make sure that your child is always wearing their seat belt and do the same as a way of being a good example for your child. Please also make sure that children are sitting in booster seats until their 8th birthday to ensure that the seat belt is fitting them correctly.
For more information, please visit www.NHTSA.gov/TheRightSeat.