Indiana taxpayers are eligible to donate to Planting Possibilities and participate in the Neighborhood Assistance Program (NAP) resulting in a reduction of state tax liability for 2022.
 Click to learn more about the Indiana NAP program!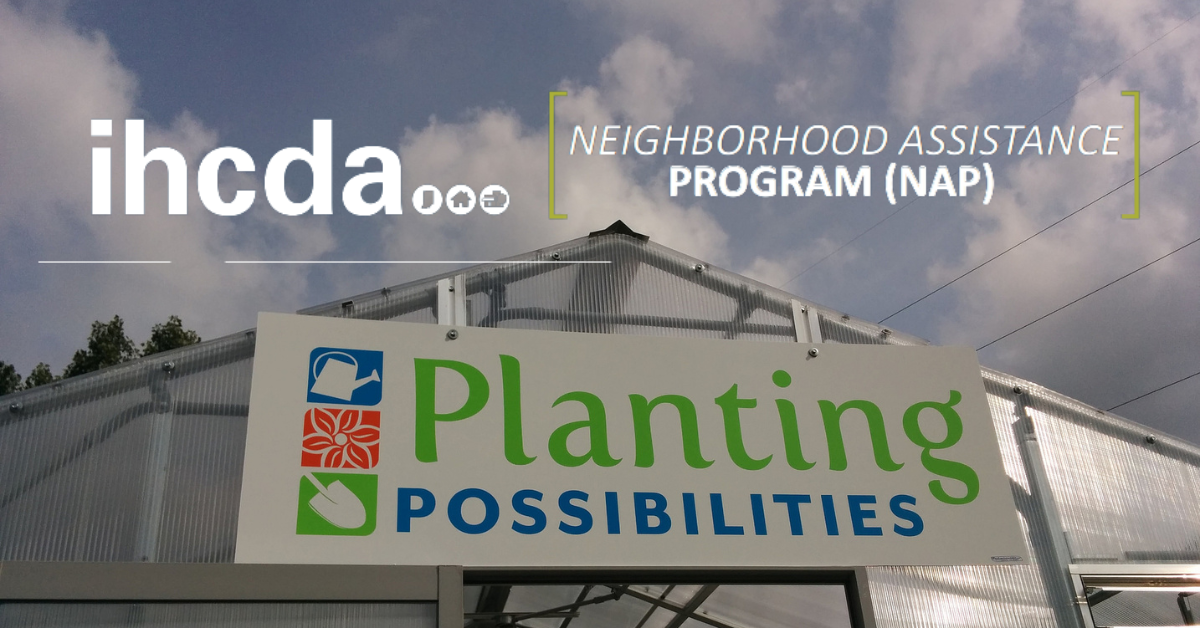 What is NAP?
The Indiana Housing and Community Development Authority (IHCDA) offers Neighborhood Assistance Program (NAP) tax credits annually for distribution to Indiana donors by eligible nonprofit organizations. Planting Possibilities has been awarded NAP tax credits that are available to Indiana residents as well as Indiana businesses.
How it works
Donations to Planting Possibilities received from July 1- December 31, 2022 are eligible to receive 50% of the gift value in tax credits to reduce your Indiana state tax liability for the 2022 tax year. The minimum donation amount is $100.
NAP credits are distributed on a first come, first serve basis. To request NAP credits, complete your donation either online or via mail (noting in the memo line of your check "NAP credits") BEFORE December 31, 2022.
Please email maryanne@plantingpossibilities.org to notify us of your donation or for additional information regarding NAP eligible donations.
Planting Possibilities Indiana Taxpayer NAP Donation Page
Learn how YOU can help Planting Possibilities!
Thanks for being an important part of our Planting Possibilities family.