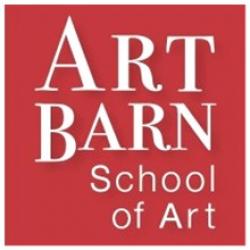 Art Barn School of Art is pleased to again host an exhibition of work by the Duneland Photography Club from January 8 through February 12.   The exhibit, entitled Finding Light in the Dark Days, features the work of many accomplished and emerging photographers from LaPorte, Porter, and Lake County.
Gallery hours are from 10:00am to 4:00pm Tuesday through Friday and 10:00am to 2:00pm on Saturday.  Art Barn is located at 695 North 400 East, Valparaiso, IN, 46383, just 3 miles North of Hwy 2 and 1 mile south of US Hwy 6.  Framed work, matted prints, and photo cards snd mugs are all available for purchase in support of local artists and Art Barn School of Art. 
The public is invited to meet the artists at an opening reception on Saturday, January 15 from 2:00pm to 4:00pm with light bites and refreshments. There is no admission fee to enter the gallery or to attend the reception.  
The Duneland Photography Club has a history of artistic expression through photography.  "As photographers in the Region, we have the enviable opportunity to capture diverse people and places," said club president Steve Bensing.  The Club also serves as a community social forum to promote knowledge of photography through informative programs, meetings, special activities, and instruction; welcoming photographers at any level, from beginner to professional.  "This exhibit gives the public an opportunity to enjoy stunning content as well as the artistic expression of our members," said Bensing. For more information on Facebook at https://www.facebook.com/dunelandphotoclub/ or email DunelandPhotographyClub@gmail.com.
Exhibiting Photographers, all from Indiana, include: Deb Armstrong, Steve Bensing, Dina Heijselaar, Susan Kirt, Teresa McGinley, Susan Perry and Deborah Stipp of Valparaiso; Peggy Carter and Patrice Lawson of Chesterton; Henry Schultz, Dave Lasayko and Joyce Scully of Portage; Jim Rettker and Norman Turner of Crown Point; Nicholas Dapkus of Hebron, Carol Estes of LaPorte, Chad Howell of Wanatah, and John Roquet of Porter.
Amy Davis Navardauskas, Executive Director at Art Barn states, "we are pleased to continue our partnership with Duneland Photography Club. They have a wonderful reputation and a shared artistic mission with the Art Barn.  Being a good community partner is a key goal for us as well as recognizing the efforts of artists in the region." Visit www.artbarnschool.org for more information.
Also, a selection of works by our recent resident artist Samantha Purze are on exhibit during the same time.  Purze was in residence from October through November 2021 during which time she explored her medium and participated in Art Barn activities such as proctoring a 5-week ceramics Open Studio. The purpose of Art Barn's residency program is to provide visiting artists with the opportunity to build relationships with other artists and to disconnect from their typical life routines and connect with their creative self.  To learn more about Samantha and the residency program visit https://www.artbarnschool.org/artistresidency.
Additionally, participating photographer and Art Barn committee member, Deb Armstrong, will be teaching a workshop on Friday, February 11 from 10:00am to noon. The 1-day session will help artists document their work using lighting techniques and will also cover file management.  This workshop is timed to assist artists submitting works for Art Barn's 28th annual Juried Art Exhibition.
ABOUT ART BARN SCHOOL OF ART
Art Barn School of Art is dedicated to fostering a love of art in its unique 69-acre environment in Porter County, IN.  The Art Barn offers a full range of art education classes for children and adults and is a venue for performing arts and weddings. In the Spring, the Art Barn walls fill floor to ceiling for the annual Juried Art Exhibition (with a 28-year history). In September, Art Barn hosts it's annual outdoor Art Blitz which engages visitors in art-making, demonstrations, live music and food.