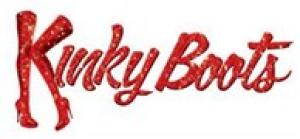 **** Recommended **** Paramount Theatre's production of "Kinky Boots" is practically perfect!   I've come to expect the best from Jim Corti and his crew because they always deliver – the best casts, the best costumes, the best choreography, the best staging and a full orchestra!  "Kinky Boots" might be their best ever!  I think this production was better than the Broadway tour.  The opening night audience didn't just enjoy "Kinky Boots", they jumped up and cheered!  I think you will too.  4 BIG Spotlights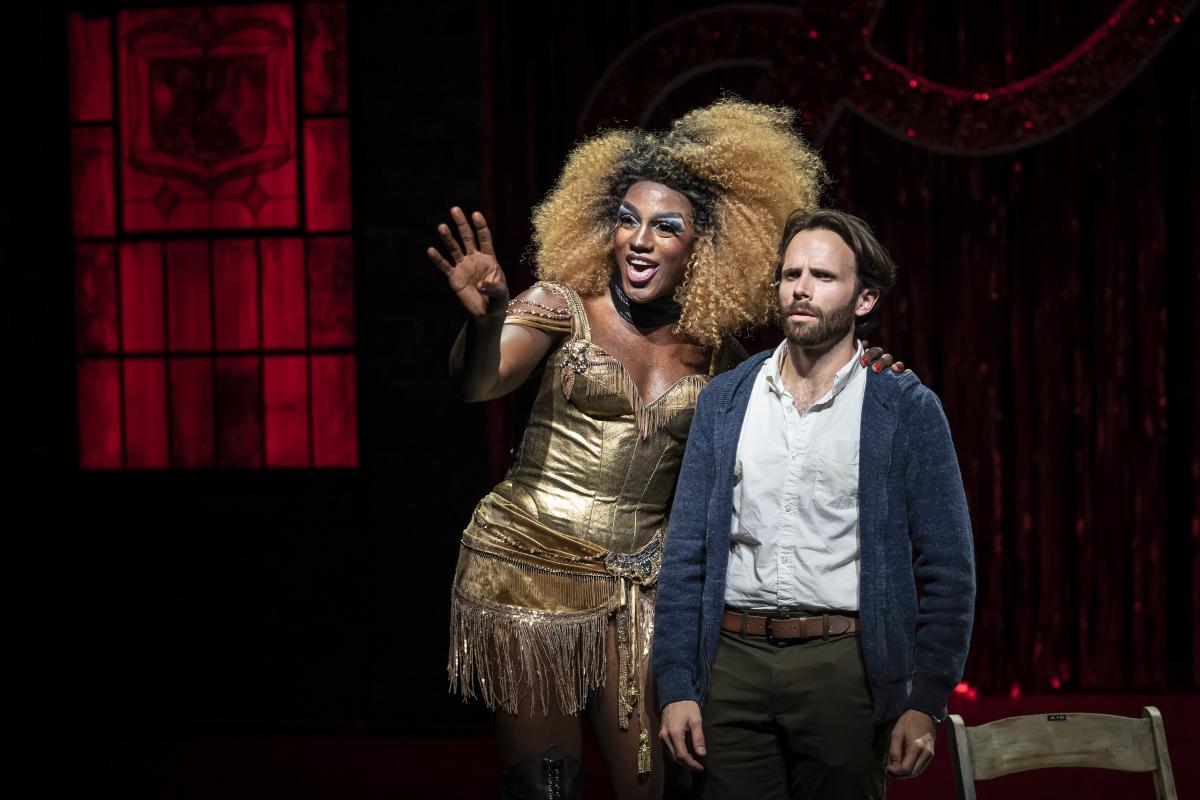 You probably know the story - generations of the Price family have proudly produced highest quality men's shoes.  In the current Mr. Price's (Neil Friedman) vision, his son, Young Charlie (Nolan Maddox/Patrick Scott McDermott), will join him at the helm of Price & Son. 
Meanwhile, Young Lola's (Daniel Font-Wilets) dreams of dancing in red high heels, while his father, Simon Sr. (Bernell Lassai III) is determined to make him into a 'manly' boxer.    
Grown-up Charlie Price (Devin DeSantis) is moving to London with his expensive-shoe-loving girlfriend, Nicola (Emilie Lynn).  Before he's can settle into his new career, his father died and he inherited Price & Son.  When he reluctantly went home to deal with everything, learned the factory is in financial trouble.  Sales have declined, their only customer returned the last couple of orders.  In order to keep the factory running, he needs to find a creative new niche to fill.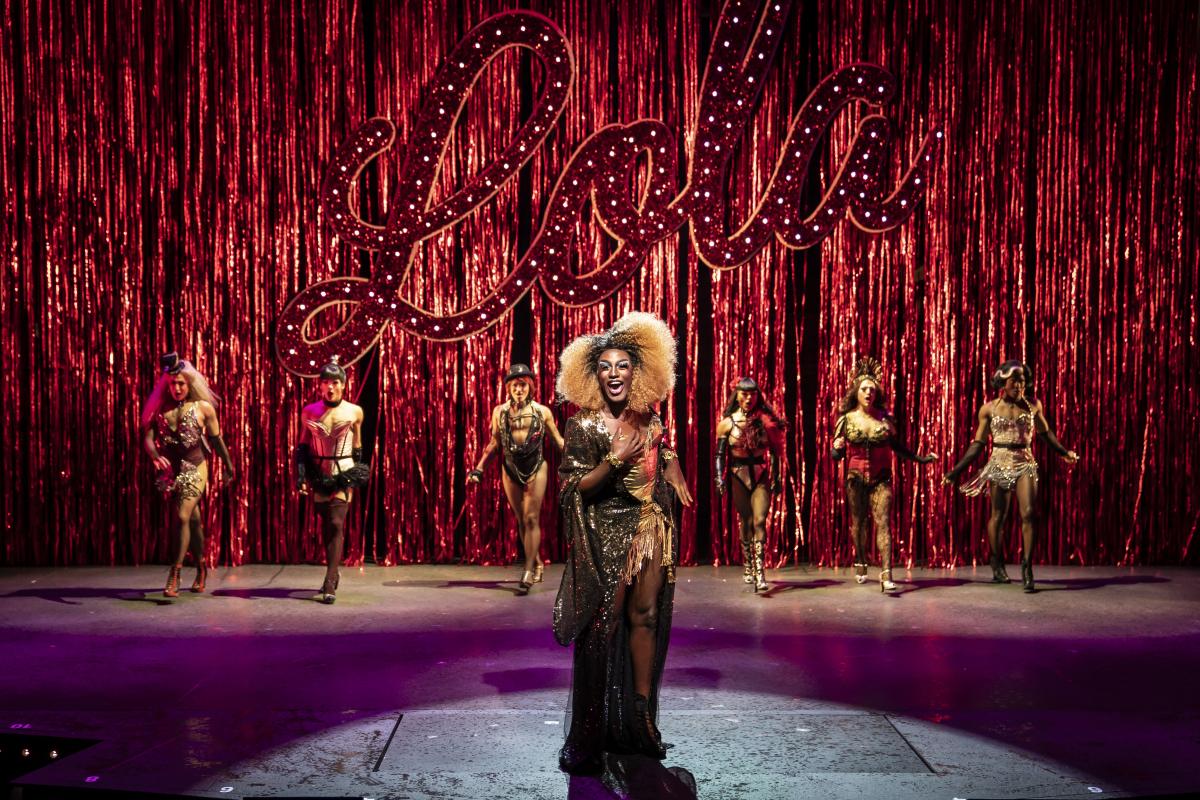 In London for the weekend, he's trying to figure out how to save the company – and keep Nicola happy.  On his way home after a drink with a mate, he "saved" a woman from a mugger outside a club, only to be mugged himself and dragged inside. 
Onstage, lights start flashing while red lights sweep through the cheering Paramount audience, marking Lola's (Michael Wordly) first appearance in an oversized blonde wig and glitzy gown, singing her signature song, "Land of Lola".  During the performance, her "Angels", Terrell Armstrong, Anthony Avino, Matthew Bettencourt, Christopher John Kelley, Anthony Sullivan Jr. and J. Tyler Whitmer, join her on stage for a huge production number with some spectacular dance/acrobatic moves. 
Backstage, Lola has a broken heel on her boot, which Charlie offered to fix.  He remarks that this heel was made for a woman, so it's no wonder it broke.  He muses that there ought to be a way to make a stiletto that will support a man.  Suddenly he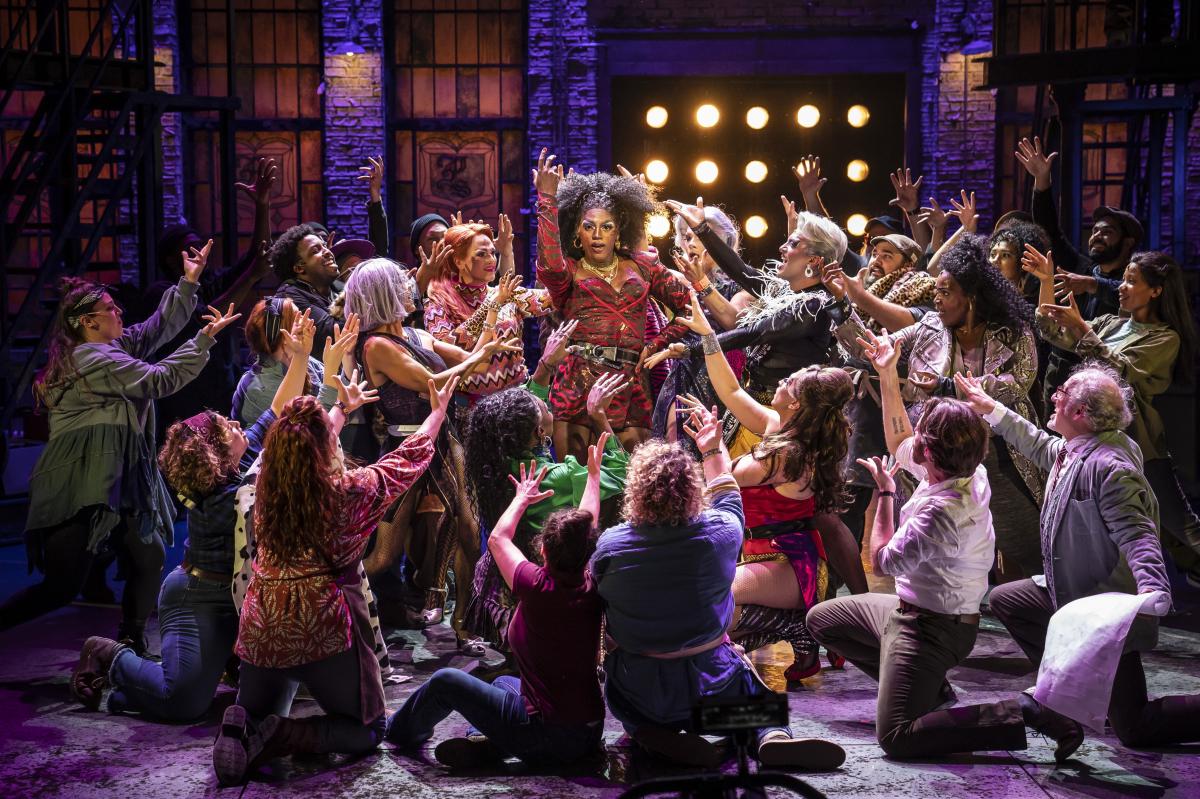 has an idea that this could be the Price & Son niche – kinky boots for drag queens. 
Back at the factory, he explains his idea to Lauren (Sara Reinecke), then cuts a pair of boots.  Surprisingly, George (Mark David Kaplan), his father's closest advisor, thinks the boots are a great idea.  But when Lola comes to the factory, she mocks his first effort with a tongue-in-cheek production number, "Sex Is in the Heel".  Lola and her Angels agree they'd never be caught dead in a boot without stilettos, nor would they wear maroon (the color of hot-water bottles) – the boots have to be red!  After Lola sketches a few ideas, Charlie invites her to be the Price & Son shoe designer.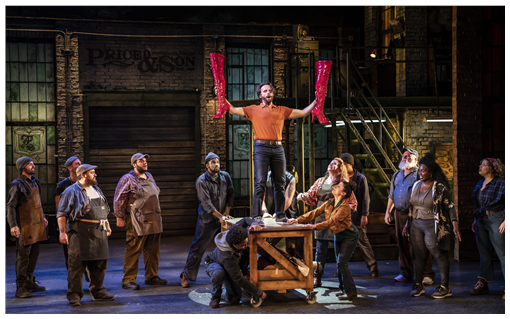 With just three weeks to design and make a line of kinky boots for the Milan shoe shows, Charlie told the staff that this is the only thing that will save their jobs.  Unfortunately, many of the male workers won't accept Lola/Simon.  When the name-calling escalated, Don (Mark Lancaster) challenged Simon to a boxing match.  Simon, a trained boxer, let Don win. 
When Charlie fired Lola, refused to use his Angels as models in Milan, and threw a hissy fit because the boots aren't being made to the highest standard, Lola quit and the workers walked out.  Next morning, they're all back at work, thanks to Don.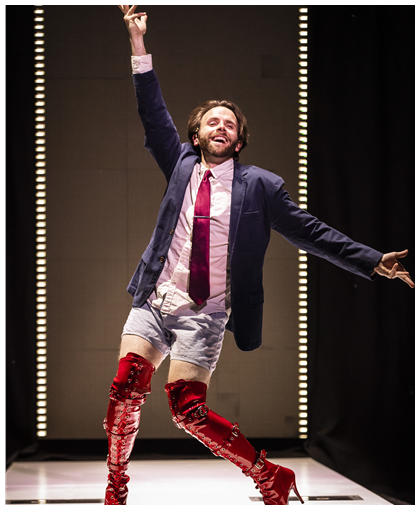 Without models, Charlie decided to model the boots himself, staggering out in red, sparkly over-the-knee boots and boxer shorts.  Suddenly, Lola and her Angels, all wearing stunning, sparkly boots, strut on stage, taking Milan by storm.   
Cyndi Lauper's fabulous score sets "Kinky Boots" apart.  This music is guaranteed to get you on your feet.  Add Paramount's choreography and you have a dynamite combo.  The first act finale, done to a song called "Everybody Say Yeah!", is fabulous.  The finale, "Raise You Up/Just Be", had everyone in the audience dancing in their seats. 
"Kinky Boots" runs through October 17th at the Paramount Theatre, 23 East Galena Blvd, Aurora.  Valet parking is available, plenty of street parking too.  Running time is 2 hours, 30 minutes, with an intermission.  Performances are Wednesdays at 1:30 and 7:00 p.m.; Thursdays at 7:00 p.m.; Fridays at 8:00 p.m.; Saturdays at 3:00 and 8:00 p.m.; Sundays at 1:00 and 5:30 p.m.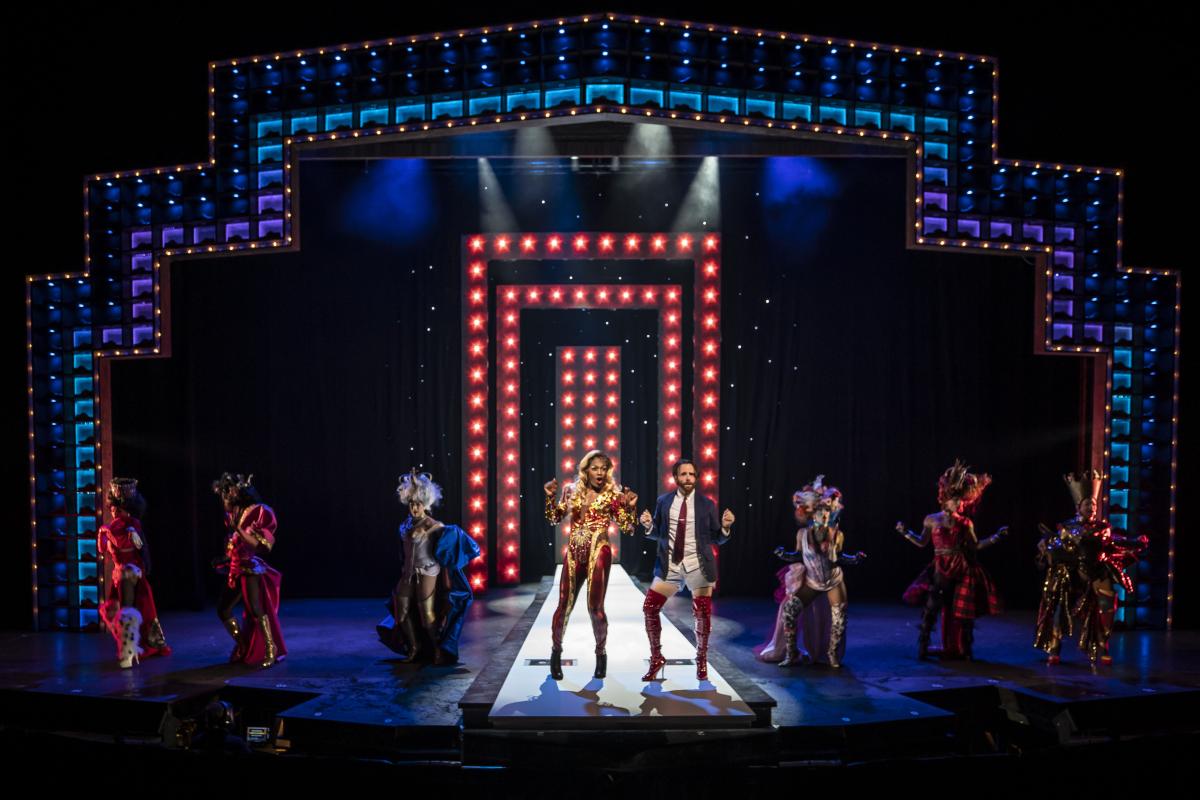 Tickets range from $36-$76.  Kinky Boots is suggested for ages 12 and up due to sexual content and adult language.  FYI (630) 896-6666 or www.paramountaurora.com.  
Note: Guests must show proof of vaccination with photo ID before entering the theater.  Guests are required to wear masks while inside the building.