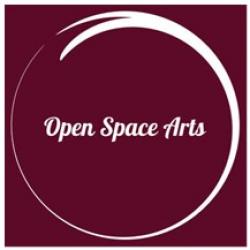 Open Space Arts announced its inaugural production of THE KRAMER PROJECT directed and adapted by David Zak from Larry Kramer's (THE NORMAL HEART) watershed speech "The Tragedy of Today's Gays". "In this season of anti-trans legislation, looming supreme court decisions, and orders to 'Don't Say Gay", I found myself wondering 'What would Larry Kramer say?'" recounts Zak. "'The Tragedy of Today's Gays' calls out to be shared in a new way even now, two years after his death." This will be the first production for Open Space Arts, a non-profit dedicated to producing works of social relevance. All proceeds of the production will go to the Center on Halsted, a community center for LGBT+ Chicagoans in Lakeview. The production runs July 22 - July 31 at Center on Halsted, 3656 N Halsted. Press Opening Friday, July 22 at 7PM.  
Demoralized by the reelection of George W. Bush in 2004 and the 60 million voters who chose his 'Moral Values,' Larry Kramer gave what he called 'the most difficult speech I ever had to give." That speech, titled "The Tragedy of Today's Gays", was heralded as a "strident but truthful lecture" by The Boston Globe. In the wake of Trump's presidency, David Zak revisited the speech and "found it still vibrant and stirring." Zak initially worked with Kramer to adapt his speech into a theatrical work, having worked with the author previously on the Chicago premiere of Kramer's comedy about the Reagans JUST SAY NO. 
THE KRAMER PROJECT is the first event for Open Space Arts, a new non-profit dedicated to works of social relevance. Ticket sales from the six performances will benefit Center on Halsted, the Midwest's most comprehensive community center dedicated to advancing community and securing the health and well-being of the Lesbian, Gay, Bisexual, Transgender, and Queer (LGBTQ) people of Chicagoland. 
The Cast includes Tom Chiola, Keith Butler, Elijah Newman, Hailey Hance, Roberto del Rio, Theo Wampuszyc, AlexandrIa Moorman, and Khloe Janel. The video design is by Magdiel Carmona, and the original music is by Elijah Newman. 
 (TOP - LEFT TO RIGHT: KHLOE JANEL, ROBERTO DEL RIO, TOM CHIOLA
MIDDLE - LEFT TO RIGHT: HAILEY HANCE, ELIJAH NEWMAN, KEITH BUTLER
BOTTOM - LEFT TO RIGHT: ALEXANDRIA MOORMAN, DAVID ZAK)
LISTING INFORMATION 
THE KRAMER PROJECT
Adapted and Directed by David Zak from "The Tragedy of Today's Gays" by Larry Kramer
Produced by Open Space Arts
July 22, 23, 24, 28, 30, and 31 at 7PM
Press Opening Friday, July 22 at 7PM  
Hoover-Leppen Theater on the 3rd Floor of  Center on Halsted, 3656 N Halsted, Chicago, IL 60613  Located in Lakeview, north of the Addison Redline stop, near the 36, 8, and 152 CTA Bus lines
Tickets are $30 VIP reserved seating, $20 General, $10 Seniors and Students.
Tickets on sale starting June 15 at https://www.centeronhalsted.org/
Demoralized by the reelection of George W. Bush in 2004 and the 60 million voters who chose his 'Moral Values,' Larry Kramer gave what he called 'the most difficult speech I ever had to give." In this season of anti-trans legislation, looming supreme court decisions, and orders to 'Don't Say Gay", THE KRAMER PROJECT asks, 'What would Larry Kramer say?' 
Tickets QR (for print):

BIOS - Ensemble
Keith Butler is known from stage performances with A Real Read and Barry B. Productions. He played the title role of Kevin in KEVIN'S ROOM, a 3-part TV series produced by Chicago Department of Public Health. He can now add to his resume Author. His debut book LITTLE BLACK GAY BOY released in December of 2021 and is being well recognized.
Tom Chiola was the first openly gay candidate elected to office in Illinois when he won a seat as Circuit Court Judge. He served as the first President of the Alliance of Illinois Judges formed by the gay and lesbian Judges in Cook County to serve as a resource to fellow Judges throughout Illinois and as mentors to LGBT attorneys and law students. In 1998, Tom was inducted into the Chicago Gay and Lesbian Hall of Fame. He was also instrumental in assisting the development of the Legacy Walk and Education Project, resurrecting the history of LGBTQ individuals that has been lost, denied or willfully neglected. As the AIDS crisis was rearing its ugly head in the 1980's, Tom started the first pro bono legal project for people with AIDS through the Howard Brown Health Center. Tom also volunteered for Open Hand meals-on-wheels and grocery center, the AIDS Memorial Quilt, and as a board member of the Federation for Human Rights (the precursor of Equality Illinois) and the Gay Athletic Association (which became the Chicago Metropolitan Sports Association). He organized and ran some of the first gay softball, bowling and volleyball leagues and tournaments in Chicago, and he was Race Director for the Proud to Run 5K/10K race in the early 1990's.
Hailey Hance (she/they) is a BS Theatre Studies graduate of Missouri State University where they were in a number of productions including EVERYBODY (Everybody/Somebodies), ARGONAUTIKA (Aphrodite and others), and PARLIAMENT SQUARE(Mum), just to name a few. Since graduation, they have spent their time in local Springfield productions such as The SPONGEBOB SQUAREPANTS (Bubble Girl), STEEL MAGNOLIAS (Annelle), and MAMMA MIA (Ensemble). 
Roberto Del Rio is a writer and performer from the north side.
Khloe Janel's (they/them) poetry has been featured in several literary publications such as Braided and Lez Spread The Word. Their theatre credits include KING JAMES (Steppenwolf theatre), HATFIELD & MCCOY (House Theatre), FLY HONEY SHOW (Den Theatre), HAYMARKET (Underscore Theatre) and LAST STOP ON MARKET STREET (Chicago Children's Theatre). Their Film/TV credits include I USED TO GO HERE, WIZDOM, CHICAGO P.D, CHICAGO FIRE, EASY, EMPIRE and THE CHI.
Alexandria Moorman (she/her) selected Chicago credits: CULLUD WATTAH (Victory Gardens), WHAT TO SEND UP WHEN IT GOES DOWN (Congo Square Theatre), THE BEFORE HAITI PROJECT (HAMOC), WOLVES (Exit 63), MOTHER OF THE DARK WATER (IMPAACT), TUBMAN: ROAD TO FREEDOM, CHRISTMAS CAROL (GreatWorks Touring Co). Short films: HOW TO RE-CAULK YOUR TUB dir. Sean Pierce (Best INTL Short, Calgary Underground FF), MID 30S MARTYR dir. Eliaz Rodriguez (Best Actress Short, Austin Revolution FF & others). She's written and produced several sketch and improv shows at The Second City, iO, The Annoyance, CiC, Newport Theater, among others. She's returning this fall in Congo Square's critically acclaimed, Jeff-recommended play, WHAT TO SEND UP WHEN IT GOES DOWN at Lookingglass.
Elijah Newman (he/him) most recently appeared as Konstantin in THE SEAGULL with Steppenwolf Theatre Company. Select theatre credits include: AS YOU LIKE IT (Forest Park Theatre),TWELFTH NIGHT (The Frontier), PICKLERICKICLES (Otherworld Theatre), PETER AND THE STARCATCHER (Big Noise Theatre), and THE DARKLING (Theater Wit). Elijah also produces and co-hosts his podcast, "Dawescast" (Spotify, Apple Music, etc.)
Theo Wampuszyc (He/They) is a transgender actor, podcaster, and entertainer with a special passion for audio, activism, and comedy. His voice can be heard in numerous audio dramas and podcasts including the queer coffee comedy talk show "Petty Theft and Kindness," the actual-play podcast "Once Upon a Monster of the Week," and several times throughout the queer episodic series "Transthologies." His local credits include GAYME CHANGERS with About Face Youth Theatre and COALESCENCE: A QUEER, TRANS STORY HOUR with Gender F*ck Productions. 
About Director David Zak
David Zak has won seven Jeff Awards in Chicago, including four for Directing (ANIMAL FARM, DR. SEX, PARADE, POPE JOAN), two for writing (THE HIROSHIMA PROJECT, THE COUNT OF MONTE CRISTO) and a special Jeff for "Fostering Diversity in Chicago Theater." In his 27-year stint as Artistic Director of Bailiwick Repertory, he directed the world premiere production of THE CHRISTMAS SCHOONER, the US premieres of Sir Peter Hall's ANIMAL FARM and JERRY SPRINGER – THE OPERA, and many original works including the political dramas THE HIROSHIMA PROJECT and SIN: A CARDINAL DEPOSED. He has directed in London (THE IRISH CURSE), Seoul (DOLLHOUSE, FANTA STICK, THE GHOST'S COOKBOOK), Dublin (OH, HOLY ALLEN GINSBERG, AT THE FLASH), Boston (SIN: A CARDINAL DEPOSED), Los Angeles (DR. SEX, AT THE FLASH) and New York (MARLOWE and POSEIDON: AN UPSIDE-DOWN MUSICAL). His productions of the American Premieres of JERRY SPRINGER – THE OPERA, Sir Peter Hall's ANIMAL FARM, PARADE, POPE JOAN, and Dennis DeYoung's HUNCHBACK OF NOTRE DAME all won the Jeff Award for best musical. His most recent Chicago productions have included: THE BOY FROM OZ, Terrence McNally's SOME MEN, AFTERGLOW, PRISCILLA: QUEEN OF THE DESERT, THE BOOK OF MERMAN, HIS GREATN$ESS, and UNDER THE RAINBOW FLAG. He was inducted into Chicago's Gay and Lesbian Hall of Fame in 2013.
About Author Larry Kramer
Larry Kramer (1935-2020) founded Gay Men's Health Crisis in 1981 with five friends; the organization remains one of the world's largest providers of services to those with AIDS. In 1987, he founded ACT UP, the AIDS advocacy and protest organization, which has been responsible for the development and release of almost every life-saving treatment for HIV/AIDS.
Kramer was the author of THE NORMAL HEART, which was selected as one of the 100 Greatest Plays of the Twentieth Century by the Royal National Theatre of Great Britain and is the longest running play in the history of the New York Shakespeare Festival's Public Theater. He was also the author of THE DESTINY OF ME, which was a finalist for the Pulitzer Prize and won an Obie and the Lucille Lortel Award for Best Play. Both THE NORMAL HEART and THE DESTINY OF ME are published by the Samuel French imprint of Concord Theatricals.
Mr. Kramer's screenplay adaptation of D.H. Lawrence's Women in Love, a film he also produced, was nominated for an Academy Award. His writing about AIDS is published in Reports from the Holocaust: The Story of an AIDS Activist and The Tragedy of Today's Gays. His novel Faggots is one of the bestselling of all gay novels.
About Open Space Arts 
Open Space Arts illuminates contemporary and historical issues through film and live performances. OSA will perform where the arts can have the most impact. With the freedom to perform anywhere, from libraries, theaters, empty storefronts, and online, OSA can respond quickly to bring important issues to life. www.openspacearts.com.