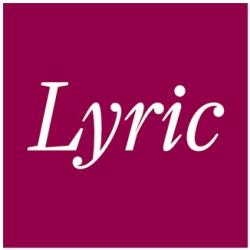 The Factotum on Film is now available for free streaming!
Experience the full journey, from page to stage, of the world premiere opera The Factotum in a new film by Chicago filmmaker Raphael Nash, now available for free online viewing. Commissioned by Lyric Opera of Chicago and Houston Grand Opera, created by Grammy award-winning baritone Will Liverman and producer/DJ/multi-instrumentalist DJ King Rico, The Factotum received a fully sold-out run at the Harris Theater and rave reviews.
In The Factotum on Film, you'll be immersed in the action of the onstage barbershop in a full capture of the opera with the original cast, along with insights from the creators.
Set in a Black barbershop on Chicago's South Side, The Factotum is an irresistibly upbeat work that blends diverse musical styles with boundless imagination to create a soul opera, moving from gospel and funk to rap, hip-hop, classic barbershop quartet, and R&B. The Chicago Tribune called it "...an extraordinary event in Chicago's cultural history, re-imagining the definition of opera." Don't miss this "vibrant, often heartwarming" (Chicago Sun-Times) opera, streaming for a limited time.
Endangered Peace Productions in association with JJE Productions by Chicago filmmaker Raphael Nash
Concept, Music, and Lyrics by Will Liverman and DJ King Rico
Book by Will Liverman, DJ King Rico, and Rajendra Ramoon Maharaj
Dramaturgy by Rajendra Ramoon Maharaj
Commissioned by Lyric Opera of Chicago and Houston Grand Opera. Co-production of Lyric Opera of Chicago, Houston Grand Opera, Portland Opera, and Washington National Opera.
Lyric's world premiere of The Factotum is generously made possible by the Ford Foundation, The Patrick G. and Shirley W. Ryan Opera Center Board, Roberta L. & Robert J. Washlow, the John R. and Grace K. Stanek Charitable Fund, Gene & Jean Stark, OPERA America, the Bill & Orli Staley Foundation, Mary Stowell, the Eisen Family Foundation, an Anonymous Donor, and Laurel Appell Lipkin.
Additional support is provided by Lyric Opera of Chicago's Production Circle.
Lyric Opera of Chicago thanks its Official Airline, American Airlines, and acknowledges support from the Illinois Arts Council Agency.
Original mural artwork by Barrett Keithley commissioned by Lyric Opera of Chicago.
Photo: Todd Rosenberg