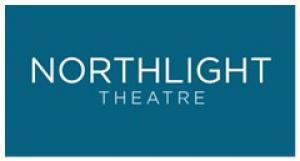 Northlight Theatre, under the direction of Artistic Director BJ Jones and Executive Director Timothy J. Evans, continues its 2021–2022 season with Ken Ludwig's Dear Jack, Dear Louise, directed by Jessica Fisch and featuring Casey Hoekstra and Sarah Price.  The production runs July 7 – August 7, 2022 at Northlight Theatre, 9501 Skokie Blvd in Skokie. The press opening is Friday, July 15, 2022 at 8pm.   
When two strangers meet by letter during World War II, a love story begins. U.S. Army Captain Jack Ludwig, a military doctor stationed in Oregon, begins writing to Louise Rabiner, an aspiring actress and dancer in New York City, hoping to meet her someday if the war will allow. But as the war continues, it threatens to end their relationship before it even starts. Two-time Olivier Award-winning playwright Ken Ludwig tells the poignant story of his own parents' unlikely courtship during World War II.
BJ Jones comments, "Dear Jack, Dear Louise, written before the pandemic, is a very personal play based on the love letters between Ken Ludwig's parents during WWII. These were not fictionalized characters, but real people, rooted in truth, inspired by the letters he'd heard about from his family. Pre-pandemic and the war in Ukraine, it was meant to be an uplifting and enjoyable evening in the theatre, which it most certainly is. Seen through the lens of this moment, it is more resonant and timely than I could have imagined. In a world that is rife with Anti-Semitism, the threat of global disease, and set against a backdrop of a war with near genocidal proportions, Dear Jack, Dear Louise has grown in stature and seems spookily prescient."
The cast is Casey Hoekstra (Jack) and Sarah Price (Louise).
The creative team includes Yeaji Kim (Scenic Design), Izumi Inaba (Costume Design), Jackie Fox (Lighting Design), Eric Backus (Sound Design), and Lonnae Hickman (Props). The production stage manager is Rita Vreeland.
Jessica Fisch (Director) Jessica is thrilled to be back at Northlight where she previously directed Cry It Out (Chicago Tribune "Top 10 Productions of 2018"). Recent credits: Athena (Writers Theatre), Every Brilliant Thing (Windy City Playhouse, "Top 10 Productions of 2019", Chicago Sun-Times "Best of the Decade"), And Then There Were None (Drury Lane), I Wanna F*#%ing Tear You Apart, The Firebirds Take The Field (Rivendell Theatre Ensemble), You Across From Me (Actors Theatre of Louisville, Humana Festival), Straight White Men (Associate Director, Steppenwolf Theatre), The Rosenkranz Mysteries: An Evening of Magic (Royal George Cabaret). In addition to her theatre work, Jessica, with her co-creator Grace McLeod, is the co-writer and director of the original scripted podcast series Two Truths and a Lie. Jessica is a proud member of SDC and a mom to two awesome kids. MFA: Northwestern University.
Ken Ludwig (Playwright) has had six shows on Broadway, seven in London's West End, and many of his works have become a standard part of the American repertoire. His 28 plays and musicals have been performed in over 30 countries in more than 20 languages and are produced throughout the United States every night of the year. Lend Me a Tenor won two Tony Awards and was called "one of the classic comedies of the 20th century by The Washington Post. Crazy For You was on Broadway for five years and won the Tony and Olivier Awards for Best Musical. He has won the Edgar Award for Best Mystery of the Year, two Laurence Olivier Awards, two Helen Hayes Awards, and the Edwin Forrest Award for Contributions to the American Theater. His plays have starred, among others, Alec Baldwin, Carol Burnett, Tony Shaloub, Joan Collins and Hal Holbrook
His stage version of Murder on the Orient Express was written expressly at the request of the Agatha Christie estate, and his latest play, Dear Jack, Dear Louise, won the 2020 Charles MacArthur Award for Best New Play of the Year and is optioned for Broadway. His book How To Teach Your Children Shakespeare, published by Penguin Random House, won the Falstaff Award for Best Shakespeare Book of the Year, and his essays are published in the Yale Review. He is a graduate of Harvard and Cambridge and is a frequent guest speaker for groups as varied as The Oxford-Cambridge Society, The Jane Austen Society of North America, The Folger Shakespeare Library, and The Baker Street Irregulars.
Casey Hoekstra (Jack), making his Northlight debut, has performed at Chicago Shakespeare, Writers Theatre, and Drury Lane, and frequently works at American Players Theatre in Wisconsin. Regional credits include Indiana Repertory Theater, Minneapolis Children's Theater, and the Guthrie Theater in Minneapolis where he grew up and went to school. He received a Jeff Award for his fight choreography in Ethiopian American for Definition Theatre Company.
Sarah Price (Louise) is making her Northlight Theatre debut. Recent Chicago theatre credits include The Secretaries: A Parable (First Floor Theater), The Wolves (Goodman Theatre), Harvey (Court Theatre), and Earthquakes in London (Steep Theatre), as well as X and Mai Dang Lao at Sideshow Theatre, where she is an Artistic Associate. She's also worked with Remy Bumppo Theatre Co., A Red Orchid Theatre, The Hypocrites, Lifeline Theatre, Indiana Repertory Theatre, and Boise Contemporary Theater. TV: Chicago Fire (NBC). Sarah is also a comedian, writer, and voiceover artist.
Title: Ken Ludwig's Dear Jack, Dear Louise
Written by: Ken Ludwig
Directed by: Jessica Fisch
Dates: Previews: July 7-14, 2022
Press Opening: Friday, July 15, 2022 at 8pm 
Regular run: July 16-August 7, 2022
Featuring: Casey Hoekstra (Jack) and Sarah Price (Louise).
Creative Team: Yeaji Kim (Scenic Design), Izumi Inaba (Costume Design), Jackie Fox (Lighting Design), Eric Backus (Sound Design), and Lonnae Hickman (Props). The production stage manager is Rita Vreeland.
Schedule:               
Tuesdays: 7:30pm (July 12 and August 26 only)
Wednesdays: 1:00pm and 7:30pm
Thursdays: 7:30pm
Fridays: 8:00pm
Saturdays: 2:30pm (except July 9) and 8:00pm
Sundays: 2:30pm; and 7:00pm (July 10 and 24 only)
A Touch Tour. Open Captioning and Audio Described performance will be held on Saturday, July 30 at 2:30pm. A Relaxed performance for individuals with sensory sensitivity will be held Sunday, July 24 at 7:00pm.
Location: Northlight Theatre is located at the North Shore Center for the Performing Arts, 9501 Skokie Blvd, Skokie
Tickets:                  
Previews: $30-$61
Regular run: $30-$89
Student tickets are $15, any performance (subject to availability)
Box Office: The Box Office is located at 9501 Skokie Blvd, Skokie. 847.673.6300; northlight.org
Up-to-date Covid-19 related policies are available at northlight.org/health-safety.
Notes of Interest:
Ken Ludwig has been writing comedies for Broadway and regional theatre for decades. As a student in England, his serious study of farce, the trickiest of comedic genres, led to such work as Lend me a Tenor, Crazy for You, and Moon Over Buffalo. His first play on Broadway won three Tony Awards and was nominated for nine. Dear Jack, Dear Louise is a very personal play based on the love letters between Ludwig's parents during WWII.
Like Jack Ludwig and Louise Rabiner, director Jessica Fisch's own grandparents were introduced by their families who were members of the same Jewish community. Though they met before her grandfather left for WWII, they also carried on a letter-writing courtship while he was away; Fisch's family still has all the letters, which she has read and revisited in preparation for this production. Her grandmother, now 97, will be joining rehearsal through Zoom to share her first-hand experience.
Jessica Fisch will direct Agatha Christie's Murder on the Orient Express, adapted for the stage by Ken Ludwig, at Drury Lane Theatre this fall.
Northlight Theatre aspires to promote change of perspective and encourage compassion by exploring the depth of our humanity across a bold spectrum of theatrical experiences, reflecting our community to the world and the world to our community.
Founded in 1974, the organization has mounted over 220 productions, including more than 40 world premieres. Northlight has earned 208 Joseph Jefferson Award nominations and 36 Awards, as well as ten Edgerton Foundation for New Play Awards. As one of the area's premier theatre companies, Northlight is a regional magnet for critical and professional acclaim, as well as talent of the highest quality.
Northlight is supported in part by generous contributions from Allstate Insurance; the Paul M. Angell Family Foundation; BMO Harris Bank; Bulley and Andrews; Byline Bank; The Elizabeth F. Cheney Foundation; CoBank; ComEd, An Exelon Company; Eckenhoff Saunders; Evanston Arts Council; Evanston Community Foundation; Lloyd A. Fry Foundation; Full Circle Foundation; The Gross Foundation; Gruman Butkus Associates; John R. Halligan Fund; Illinois Arts Council, a state agency; Illinois Humanities; Katten Muchin Roseman LLP; Kirkland & Ellis Foundation; The John D. and Catherine T. MacArthur Foundation; Modestus Bauer Foundation; National Endowment for the Arts; Niles Township; NorthShore University HealthSystems; Northwestern University; The Offield Family Foundation; The Pauls Foundation; PNC Bank; Polsinelli; Ralla Klepak Trust for the Performing Arts; Room & Board; Sanborn Family Foundation; The Saints Foundation; Dr. Scholl Foundation; The Shubert Foundation, Inc.; The Harold and Mimi Steinberg Charitable Trust; The Sullivan Family Foundation; and Tom Stringer Design Partners.