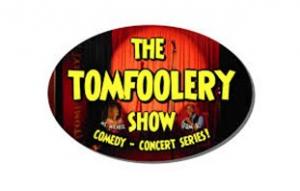 Tomfoolery is pleased to partner with an exciting new venue in Griffith, IN called Avenue 912! 
A state-of-the-art event space, Avenue 912 is eager to welcome the Fun Club this coming July 31st at 7:00 pm!
Comedians Jayson Acevedo, Marci Deloney and Colleen Brennan will be on hand to provide the laughs.
Sax aficionado Audley Reid will be on hand with a full band to keep the place alive with music!
Don't miss this one!
$15 – $100
OUTDOOR FUN - CLASSIC ROCK!
Tomfoolery, in conjunction with the Indiana Ballet Theatre, is pleased to present rock legend M&R Rush as they continue their "Out of The Basement" 2021 concert tour!! Please join us on Saturday, August 14, 2021 at 7:30 PM for an evening of incredible music at the beautiful Central Park Plaza - Northwest Health Amphitheater in downtown Valparaiso, IN!!