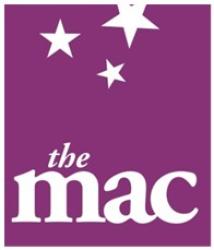 New Philharmonic, the professional orchestra in residence at the McAninch Arts Center (MAC), starts its 2022-2023 Season with "Tchaikovsky Piano Concerto" 7:30 p.m., Saturday, Sept. 24 and 3 p.m., Sunday, Sept. 25. Filipino-American Steinway pianist Victor Santiago Asuncion will join New Philharmonic for one of Tchaikovsky's most famous compositions, "Piano Concerto No. 1" in B-Flat Minor. The concert also includes excerpts from Sergei Prokofiev's original "Romeo and Juliet Ballet Suite," Op. 64, known for its moving melodies that capture the emotion of the classic Shakespearean tale. A free MAC Chat will precede the concerts beginning one hour prior to the performances.
Pictured Victor Santiago Asuncion. Photo courtesy of the artist
"We always try to make our programs meaningful and engage our audiences," New Philharmonic Maestro Kirk Muspratt said. "There's a redemption story behind Tchaikovsky and Prokofiev's compositions, early criticism to worldwide acclaim, that is inspiring and hopeful in a time of persistent hostility. Even though audiences may have heard these famous pieces before, I think the popularity of the pieces allows people to resonate with them off the bat and find new nuances. Someone who brings novelty to the program is our incredible guest pianist Victor Santiago Asuncion, adding freshness to the famous classics that I can't wait for people today to experience."
International piano artist Victor Santiago Asuncion has been hailed for his "poised and imaginative playing" by The Washington Post. He first appeared at age 18 with the Manila Chamber Orchestra and went on to play in concert halls in New York, Brazil, Canada, Italy, Japan and Germany to name a few. He has also been featured on the award-winning recording of "Songs My Father Taught Me" with Lynn Harrell. As a chamber music enthusiast, he received his Doctor of Musical Arts degree in 2007 from the University of Maryland at College Park. Asuncion has also founded the FilAm Music Foundation, which promotes Filipino classical musicians through scholarships and performance.
Pyotr Illyich Tchaikovsky (1840 – 1893) is one of the most prominent Russian composers of all time. He began his musical interest at a young age, composed his first song at age four with his sister, and became one of the first students at the St. Petersburg Conservatory in 1862. During his career, Tchaikovsky found acclaim similar to a national treasure in Russia but was highly criticized abroad due to his homosexuality. Despite the international disproval at the time, Tchaikovsky's compositions, like "Swan Lake," "The Nutcracker" and Piano Concerto No. 1, have grown in fame and persist in popular culture. "Piano Concerto No. 1" appeared in the television show "SpongeBob SquarePants" and as the winning anthem for Russian athletes competing under the banner Russian Olympic Committee (ROC) at the 2020 and 2022 Olympics.
The program also features excerpts from Sergei Prokofiev's (1891 – 1953) original "Romeo and Juliet Suite," Op. 64, which brims with lyrical romance and tragedy from Shakespeare's classic tale. First composed in 1935, it was substantially revised for its Soviet premiere in early 1940. The composition was considered a homecoming for the Russian-born composer who lived abroad after the Russian Revolution of 1917 and was his first production for the Soviet Union when he returned to in 1936. The piece was initially dismissed by ballet companies and criticized for its controversial happy ending, which changed in most future theatrical productions but has become one of the most esteemed dance productions and orchestral suites. Featured narrators will be Warrenville's Erika and Ryan Morrison.
Tickets:
New Philharmonic, featuring guest pianist Victor Santiago Asuncion, presents "Tchaikovsky Piano Concerto" at the McAninch Arts Center, 425 Fawell Blvd. on the campus of College of DuPage 7:30 p.m. Saturday, Sept. 24; 3 p.m. Sunday, Sept. 25. Tickets are $53.  A limited number of $10 tickets are available for students with valid ID. For more information visit www.AtTheMAC.org or call the MAC box office at 630.942.4000, Tuesday – Sunday, 12 noon – 6 p.m. and three hours prior to the performance.
About New Philharmonic:
New Philharmonic, the only professional orchestra based in DuPage County, Ill., has inspired classical music enthusiasts in Chicago and the suburbs for more than four decades. It continues to thrive with the goal to give innovative treatment to both classic compositions and modern works while striving to make the music accessible to new audiences and youth through a variety of educational efforts. Today, under the direction of Kirk Muspratt, named 2018 Conductor of the Year (Professional Orchestra) by Illinois Council of Orchestras, New Philharmonic consists of more than 60 professional musicians and typically performs more than a dozen concerts a year, reaching more than 7,500 from the greater Chicago area annually. New Philharmonic was recently honored with the Illinois Council of Orchestras' 2020 ICO Award in the category Programming of the Year.
About the MAC:
McAninch Arts Center (MAC) at College of DuPage is located 25 miles west of Chicago near I-88 and I-355 at 425 Fawell Blvd. It houses three indoor performance spaces (the 780-seat proscenium Belushi Performance Hall; the 186-seat soft-thrust Playhouse Theatre; and the versatile black box Studio Theatre), an outdoor venue, the Lakeside Pavilion, plus the Cleve Carney Museum of Art and classrooms for the college's academic programming. The MAC has presented theater, music, dance and visual art to more than 2 million people since its opening in 1986 and typically welcomes more than 100,000 patrons from the greater Chicago area to more than 230 performances each season.
The mission of the MAC is to foster enlightened educational and performance opportunities, which encourage artistic expression, establish a lasting relationship between people and art, and enrich the cultural vitality of the community. For more information about the MAC, visit www.AtTheMAC.org and @AtTheMAC on Facebook and Instagram.
Season Support for New Philharmonic is provided in part by the JCS Fund of the DuPage Foundation; Bjarne R. Ullsvik; Brookdale Glen Ellyn; STG Divorce Law; the Illinois Arts Council, a state agency; WDCB 90.9 FM and the College of DuPage Foundation.
Established as a 501(c)(3) not-for-profit charitable organization in 1967, the College of DuPage Foundation raises monetary and in-kind gifts to increase access to education and to enhance cultural opportunities for the surrounding community. For more information about the College of DuPage Foundation, visit www.foundation.cod.edu or call 630.942.2462.
Programs at the MAC are partially supported through a grant from the Illinois Arts Council Agency.