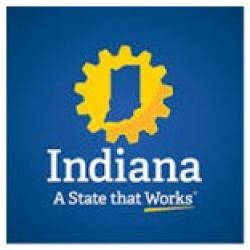 New Federal Program – Restaurant Revitalization Fund
The U.S. Small Business Administration has launched the Restaurant Revitalization Fund to provide relief for the restaurant and food service industry, which has been disproportionately affected by the COVID-19 pandemic.
Demand for this funding is high, so the Indiana Economic Development Corporation (IEDC) and the Indiana Small Business Development Center (Indiana SBDC) are encouraging Hoosier businesses to register and apply for funding through this program as soon as possible.
To help Hoosier restaurant and food service owners apply for and access available funds, the Indiana SBDC is partnering with Gener8tor to offer no-cost webinars, including two in Spanish. SBDC is also offering consultations and application assistance through designated virtual office hours beginning next week. In addition, Spanish interpretation services will be offered through the regional Indiana SBDC offices.
Registration, more details and the application are available here.
Expanded Indiana Small Business Restart Grant
In April 2021, Governor Eric J. Holcomb announced a significant expansion of the Indiana Small Business Restart Grant that will add $60 million to the program, which allows small businesses to seek reimbursement for eligible expenses incurred between March 1, 2020-May 1, 2021.
The program provides working capital to eligible companies by reimbursing certain expenses incurred during and related to the global pandemic for qualified business expenses incurred between March 1, 2020 and May 1, 2021. Businesses that have already received Small Business Restart Grants - but have not reached the maximum reimbursements of $50,000 - may re-apply during this expanded program.
The deadline for applying is December 31, 2021. Eligible small businesses are encouraged to apply as soon as possible as grants will be issued in the order in which applications are received until funding is exhausted or until the program expires.
More information is available here.
New Indiana Hospitality & Entertainment Grant
Indiana has announced a new grant program to support the state's hospitality and entertainment industries that have been disproportionately impacted throughout the pandemic and largely excluded from other government assistance programs.
The Indiana Hospitality & Entertainment Grant program is designed to help accelerate economic recovery activity by reimbursing certain expenses incurred during--and related to--the global pandemic.
More details and the grant application itself are available here.