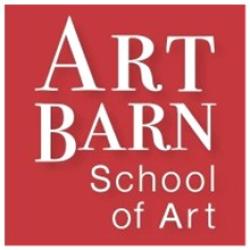 "Treasures from the Archive" on Exhibit at the Art Barn
Our collection of over 2000 pieces serves us as an investment strategy by founder Janet Sullivan and was bequeathed to Art Barn upon her passing in 2016. Now that the collection is organized we selected the most important and historically significant works to retain for our permanent collection and identified pieces to exhibit and sell in support of Art Barn operations and growth. 
Thirty-Seven works in total are on exhibit with many more unframed works on paper available for purchase. Key artists include multiple works by Ruth Bremner, Norman LaLiberte, Tom Lynch, Joanne O'Conner, Harriet Rex Smith, and Janet Smedley.  Other artists represented include: Inara Cedris, CA Gallagher, Jean Grasdorf, Ed Rosen, Art Barn founder Janet Sullivan, Valfred Thelin, Jean Uhl Spicer and an unknown artist. 
Undersea life depicted by artist Ruth Bremner can be seen in "Treasures from the Archive" exhibition
The exhibition is free to attend and will be on display through September 22, 2023.  Regular gallery hours are Tuesday through Friday from 10:00am to 4:00pm and Saturday from 10:00am to 2:00pm.
This exhibit has come together through the time and attention of several passionate volunteers.  Board Vice President, John Bernbom, and board Secretary, Denise Kirkland, have carefully selected the works included in this exhibit and compiled background information about the artists. Thom Carpenter and Terry Albrecht tirelessly organize and care for the collection and help to prepare works for exhibition. In June 2022 they were both publicly recognized as outstanding volunteers for their contributions. 
In the recent past Art Barn's collection focus has been on works produced by it's founder, Janet Sullivan, who was a prolific artist, but who surrounded herself with a community of artists who participated, instructed, exhibited and sold work at Art Barn. "Treasures from the Archive'' is intended to highlight them and their artistic contributions to the community. "Many of these works have been stored in flat files and have never been exhibited before, so this is a really special opportunity to see them," explains executive director Amy Davis Navardauskas.
"The collection is a treasure and [valued volunteers Thom Carpenter and Terry Albrecht] have treated it with a sensitive understanding of its value", states Bernbom. "A team effort produced what I believe is the most significant exhibit in recent Art Barn history.  It hits all the notes: great art, historical significance, enhancement of our brand, teamwork pride and a means to help fund our growth."
About the key artists:
Ruth Bremmer received her B.A. in art from Mundelien College and later continued her studies with Irving Shapiro and Konrad Juestel. Her work from her series, "Metamorphosis in Truk Lagoon," has appeared in American Artist Magazine, Watercolor and Horizon: A Magazine of the Arts. Bremner exhibited at the Art Rental & Sales Gallery of the Art Institute of Chicago, the North Shore Art League, Art Barn School of Art and the Schoolhouse Shop in Furnessville, IN.
Norman LaLiberté, born in Massachusetts and raised in Montreal, exhibited his first works at the Montreal Museum of Fine Arts after completing his education at the prestigious Institute of Design in Chicago, where teachers included Buckminster Fuller, Gropius, and Mies Van der Rohe. He received a Doctorate in Fine Arts from University of Notre Dame and an Honorary Doctorate from McGill University.
Tom Lynch has been referred to as one of the nation's premier watercolorists. He has written 7 books and hosted several award winning PBS TV Art Series. With his uniquely styled paintings, especially of Chicago area scenes, he achieved a level of excitement, movement and resonance that pushed beyond what the environment provided. 
Joanne O'Connor earned her MFA from the University of Notre Dame and was an accomplished artist as well as an energetic and dedicated art teacher. She was a valued part of the Art Barn community with particular interest in painting, etching and printmaking. She taught art at Munster and Lake Central high schools for many years and relocated to Arizona and began a career teaching at the college level at the Art Institute of Phoenix. 
Harriett Rex Smith was born in Montpelier, IN and lived in Northwest Indiana until 1977, when she relocated to southern Oregon. A graduate of Valparaiso HS, she attended Indiana University and earned an MFA from University of Notre Dame. Harriett was an integral part of a group of artists active in and around Art Barn in the second half of the 20th century.
Janet Smedley is a registered architect with a BFA and B in Architecture from Rhode Island School of Design, and MFA from the School of the Art Institute of Chicago. She has also completed the Art2life program with Nicholas Wilton.
All works are available for purchase and will provide a legacy for growth as we strategically expand our programming and community reach. 
View the exhibition during Art Blitz festival
Sept. 16 // 9am - 5pm
An engaging schedule of demonstrations and hands-on art activities for children and adults will also include our spectacular sunflower & butterfly gardens, live music, food, mini classes, and fun for all ages.
The 7th annual Art Blitz event helps Art Barn highlight its educational art offerings with live demonstrations and exhibitions of regional art, and collaborations with other arts organizations. The one-day festival is designed to encourage visitors and residents of all ages to actively engage in various art activities.  Art Barn's retreat-like atmosphere provides plenty of inspiration for creative minds. 
ABOUT ART BARN SCHOOL OF ART
Art Barn School of Art is dedicated to fostering a love of art in its unique 69-acre environment in Porter County, IN.  The Art Barn offers a full range of art education classes for children and adults and is a venue for performing arts and weddings. In the Spring, the Art Barn walls fill floor to ceiling for the annual Juried Art Exhibition (with a 29-year history). In September, Art Barn hosts it's annual outdoor Art Blitz which engages visitors in art-making, demonstrations, live music and food.