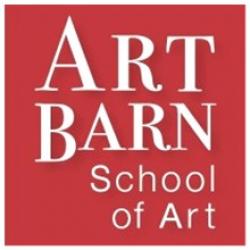 Art Barn School of Art is pleased to announce the opening of a new exhibition "Jan Sullivan's Nature: Works by the Founder of Art Barn School of Art" on view now through Saturday September 25, 2021. As the title implies, the display features paintings primarily by our founder, but also includes works by other artists involved along the way. 
A reception on Saturday September 18 from 3:00 to 5:00p.m. (during our annual Art Blitz festival) will provide an opportunity for the public to celebrate exhibiting artists and Sullivan's centennial birthday.  Admission to the festival is free and refreshments will be served during the reception.
ABOUT JANET SULLIVAN
Jan Sullivan (1921-2016) was a prolific artist inspired to create a place of learning and inspiration in Northwest Indiana.  She began hosting workshops, classes, and plein air painting at the Jackson township farm that she and her husband purchased in 1969. Our 50-year history of providing arts education along with our growth strategies position Art Barn as a key arts resource in the community.
Born and raised in Chicago, Sullivan grew up constantly drawing and started drawing lessons at age 11. She received a Bachelor of Arts in painting from the University of Illinois and a Master of Art Education from the Institute of Design and the Illinois Institute of Technology. Jan was Art Supervisor in the Chicago Public Schools and Assistant Professor of Art Education at Valparaiso University. In October 1974 Janet Sullivan was appointed Director of the Artists in Schools Program in the Department of Public Instruction for the State of Indiana. She then served as Art Consultant for the Department, working out of the Northern Regional Service Center in South Bend. By 1977 local legends such as Hazel Hannel, Konrad Juestel, Harriet Rex Smith, David Sanders and Virginia Phillips had joined her in teaching at the barn.  That same year Sullivan established the Art Barn School of Art with help from a grant from the Indiana Arts Commission and in 1984 the organization was designated as a not-for-profit.
Known for her colorful, spontaneous work in oil, watercolor and pastel, Jan's paintings won numerous awards including several best in show.  It is included in many important collections. Her work has been shown at the 1990 New York Art Expo through the Edelman Gallery and in the Hoosier Salon, the Midwest Museum of American Art, and the Chesterton Gallery.  She painted until her death at age 94.
ADDITIONAL ARTISTS
Pieces selected for display for this retrospective also represent years of friendship between Jan Sullivan and other artists including Herb Helm of Berrien Springs, MI, Ken Hosmer of North Platte, NE, Marlies Glickauf (1929-2013) of Valparaiso, IN, Lesley Rich of Palo Alto, CA and Renee Ricks-Miller of Chesterton, IN. 
For more information about the exhibition please visit artbarnschool.org, email info@artbarnschool.org, or call 219-462-9009.
ABOUT ART BARN SCHOOL OF ART
Art Barn School of Art is dedicated to fostering a love of art in its unique 69-acre environment in Porter County, IN.  The Art Barn offers a full range of art education classes for children and adults and is a venue for performing arts and weddings. In the Spring, the Art Barn walls fill floor to ceiling for the annual Juried Art Exhibition (with a 27-year history). In September, Art Barn hosts it's annual outdoor Art Blitz which engages visitors in art-making, demonstrations, live music and food.