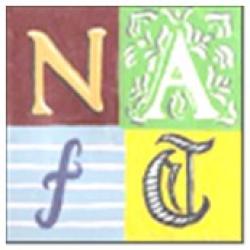 New American Folk Theatre is pleased to present The Summer of Daisy Fay, the inaugural production of NAFT's "season of audio theatre," featuring new recordings of three of the company's past productions. The one-woman show starring Charlie Irving* is written by Ed Howard, based on the novel "Daisy Fay and the Miracle Man" by Fannie Flagg and directed by Co-Artistic Director Anthony Whitaker*. The Summer of Daisy Fay is available for audio download ($10 tickets) now for an open run. To download, visit newamericanfolktheatre.org. Additional productions will be announced shortly.
Charlie Irving* returns to her 2016 Jeff-nominated role of Daisy Fay Harper. We meet a charming, spunky young woman from small town Mississippi who has dreams of and ambitions for something more. Daisy carries the audience with her as she recounts memories, both heartfelt and jovial, from her tom-boyish youth to her theater success to her beauty pageant ambitions.
Renowned author Fannie Flagg has entrusted the stage adaptation of her bestselling novel "Daisy Fay and the Miracle Man" to Ed Howard, one of the creators of the famous Tuna, Texas plays. "Daisy Fay and the Miracle Man" was on the New York Times Bestseller List for 10 weeks. Fannie Flagg's second novel, "Fried Green Tomatoes at the Whistle Stop Café," was on the Times list for 36 weeks.
The production team include includes Anthony Whitaker* (director), Josiah Robinson* (music and sound design), Charlie Irving* (performer, producer), and Jamal Howard* (producer).
*Denotes New American Theatre company member
About the Artists
Ed Howard (Playwright) is the co-author of the plays Greater Tuna, A Tuna Christmas, Red, White and Tuna and Tuna Does Vegas, all published by Samuel French. He also co-authored Splendora based on the novel by Edward Swift, and book and lyrics of the musicals The Body Snatchers and Boy Problems. He is presently at work on the play The Landscaper about a conservative cul-de-sac neighborhood and a mysterious immigrant from Central America. Howard is also the author of The Summer of Daisy Fay and The Glory Getter, both based on "Daisy Fay and the Miracle Man," the first novel by Fanny Flagg; Hamlet, Texas, a modern day retelling of Shakespeare's Hamlet set in West Texas on the ranch of an oil tycoon; and book and lyrics for The Tempest Tossed, a musical comedy spoof of the The Tempest featuring Shakespeare and the Muses. Over the last thirty-plus years, Howard has directed Tuna co-authors and stars Joe Sears and Jaston Williams and other stars, including Oscar nominee John Hawkes and Oscar, Emmy and Tony winner Michael Jeters, in national tours of the Tuna plays. Off-Broadway, he directed Greater Tuna and on Broadway, A Tuna Christmas. Off-off Broadway, he directed Laughing Stock by Romulus Lenny, starring Frances Sternhagan and Jane Connell, which was selected by TIME magazine as one of the top ten plays of 1984. The Tuna plays were awarded the Los Angeles Dramalogue award, the San Francisco Bay Area Critics Award and received Helen Hayes Award nominations. After its critically acclaimed Broadway debut, A Tuna Christmas was published in "Best Plays of 1995" and garnered for Mr. Sears a Tony nomination.
Fannie Flagg (Author, "Daisy Fay and the Miracle Man") started her career in the fifth grade when she wrote, directed and starred in her first play entitled The Whoopee Girls, and she has not stopped since. At age 19. she began writing and producing television specials, and later wrote and appeared on "Candid Camera." She then went on to distinguish herself as an actress and a writer in television, films and the theater. She is the New York Times bestselling author of "Daisy Fay and the Miracle Man," "Fried Green Tomatoes at the Whistle Stop Café," "Welcome to the World, Baby Girl!," "Standing in the Rainbow," "A Redbird Christmas" and "Can't Wait to Get to Heaven." Flagg's script for the movie "Fried Green Tomatoes was nominated for an Academy Award, and the Writers Guild of America Award and won the highly regarded Scripter Award for best screenplay of the year. Flagg lives happily in California and Alabama.
Charlie Irving (Daisy Fay, Producer) is a Chicago based actor and writer. She is a company member of New American Folk Theatre and has appeared in many of their shows including HOT PINK and The Summer of Daisy Fay, for which she received a Jeff nomination. She has also worked with theatres like the Factory Theater, Artemesia and Metropolis and was trained at the Gately/Poole Conservatory. Coming up she will be appearing in Broken Nose Theatre's Bechdel Fest in the show Going Green. The experience of bringing Daisy back to life with Anthony has been a gift and adding Josiah to the team this time made it that much more special.
Anthony Whitaker (Director) grew up in Greenville, SC, where he began performing at age 10. Since leaving South Carolina, he has performed in Atlanta (Center Stage Atlanta and Georgia State University), The Lost Colony in Manteo, NC, The Golden Apple Dinner Theatres in Sarasota and Venice, Florida and many venues in Chicago (The Royal George, Emerald City Theatre, Porchlight Music Theatre, Music Theatre Works). In addition to performing, Anthony teaches theatre, music and improv throughout the Chicago area and has directed over 40 school plays. He co-founded NAFT with Jamal Howard and they share the title of Artistic Director. I am very proud to be able to bring together the work of two of my favorite writers with one of my favorite people.
Josiah Robinson (Music, Sound Design) is an actor and audio producer based in Chicago. His recent theatre credits include Sanders Family Christmas with the Commonweal Theatre, Cabin Nite Dinner Theatre in Denali National Park, and as Jimmy Ray in Bright Star at Boho Theatre. He is also a voice over artist and audiobook narrator. You can check out his projects at josiahrobinson.biz.
Jamal Howard (Producer) is New American Folk Theatre's Co-Founder and Co-Artistic Director. He has most recently directed the world premiere of Scraps as well as Dirty Girl and Dark of the Moon. He was the Associate Artistic Director at Emerald City Theatre, Chicago's theatre for young audiences, where he directed and choreographed Corduroy, Magic Tree House: Showtime with Shakespeare and The Wiz. Jamal grew up in San Jose, California and moved to Chicago where he got his bachelor's in Theatre and Public Relations/Advertising. He has taught theatre and dance in the Chicago area and has worked with T.U.T.A., The Den Theatre, The Beverly Arts Center, Children's Musical Theatre San Jose and Quest Theatre Ensemble.
About New American Folk Theatre
New American Folk Theatre is dedicated to an honest and creative retelling of the American story while embracing the foundation of folk art. NAFT believes that by being inclusive and inquisitive we can reexamine and reimagine our stories through the haunting truths of folktales new and old. The company's art is handmade – designed to be useful and utilitarian. It is of, by, and for the people, all the people, inclusive of class, status, culture, community, ethnicity, gender and religion. Since 2011, NAFT has produced 10 productions and 15 unique cabarets and festivals while earning a Jeff Award nomination for 2015's The Summer of Daisy Fay. For additional information, visit newamericanfolktheatre.org.