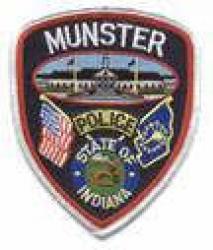 Last winter, the Munster Police Department's Community Policing Unit posted stickers near the entrances to local cigarette and liquor stores as well as gas stations in an effort to warn individuals about the dangers of leaving your vehicle running and unoccupied.
Auto thieves will often wait near gas stations for individuals who do this and will only take a few seconds to drop-off someone to steal your vehicle. Last year, approximately 75% of the reported auto thefts in Munster occurred as a result of being left unattended outside of businesses or homes while running and unattended.
Please make sure that you NEVER leave your vehicle unlocked, running, and unattended while entering a business, even if it's only for a few seconds. Lock your vehicle and take the keys inside with you.