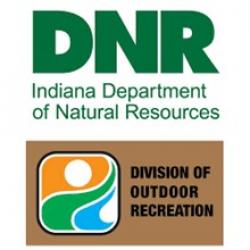 Take a First Day Hike on New Year's Day
Welcome 2022 with an Indiana DNR tradition — a First Day Hike on Jan. 1.
First Day Hikes are a healthy way to start the new year and provide a chance to get outside, exercise, and enjoy nature. These hikes have become a tradition for thousands of Hoosiers.
2022 state park passes and permits now available
The 2022 Indiana state park passes, lake permits, off-road cycling permits, and horse tags are now available at property offices and front gates, and online. 
A resident annual entrance pass costs $50. A nonresident annual entrance pass for visitors who live outside the state costs $70. 
Golden Hoosier Passports cost $25 and are available to all Hoosier residents 65 and older.
Upcoming winter eagle watch programs
Mark your calendars for Eagle Watch season at Indiana State Parks. January and February bring concentrations of bald eagles to areas of open water, and several of our properties host guided car caravans and talks where you can see these majestic birds. Advance registration is generally required for these events, and some may have associated program fees. 
Jan. 8 – Patoka Lake
Jan. 15, 22 – Mississinewa Lake 
Jan. 22-30 – Monroe Lake Eagles over Monroe
Jan. 28-30 – Eagles in Flight Weekend at Turkey Run State Park
Feb. 5, 12, 19 – Salamonie Lake
Bald eagles recovered thanks to your donations.
Celebrating the Indiana Nongame Wildlife Fund's 40th birthday
The Indiana Nongame Wildlife Fund turns 40 in 2022, and in celebration DNR will be sharing 40 stories that highlight the accomplishments that were made possible through the generosity of donors, partners, and volunteers.
Established in 1982, the dedicated fund supports nongame and endangered species conservation in Indiana. These wildlife species and their habitats are essential to our quality of life from improving environmental health to providing opportunities to see beautiful and unique animals across the state. Don't miss upcoming stories – sign up to receive Nongame Wildlife Fund News for more information.
Need a last minute gift?
Don't know what to buy for the person who has everything? Giving a holiday gift pack from the DNR may be your solution.
Whether that person enjoys camping outdoors or sleeping in the comfort of one of seven Indiana State Park Inns, the gift pack is sure to please.
The $99 gift pack includes a 2022 resident annual entrance permit, a one-year subscription to Outdoor Indiana magazine, and one of two $65 gift card options. There's a $65 gift card that can be used at the campgrounds — or for those who like to enjoy nature from the comfort of the indoors, a $65 State Park Inns gift card. There's also an option to upgrade the gift card to $100 for $35 more.
Stay safe, always assume you are on "thin ice"
With the inevitable upcoming drop in temperatures across the state, Conservation Officers advise Hoosiers on the potential hazards of being on frozen lakes, ponds, rivers, and streams.
It's also important to keep a watchful eye for other people who may venture out on neighborhood retention ponds, lakes and other waterways and find themselves in trouble.
Every winter, thousands of Hoosiers safely enjoy fishing, skating, hiking, or just sliding around on frozen ponds and lakes. And every year, people drown after falling through ice. Don't let this happen to you.
Winter Special: 2 nights for 1 at State Park Inns
Winter is a great time to visit the beauty of the parks and enjoy savings at the inns. From lodge rooms to cabins, inns offer accommodations located in the most beautiful places in Indiana.
Turkey Run Inn, Abe Martin Lodge, and Potawatomi Inn offer cabins as well as lodge rooms.
Stay two nights for the price of one, Sunday–Thursday only, through Feb. 24, 2022. Blackout period Dec. 19-30, 2021.
Call and reserve at 1.877.LODGES1.
Deer hunting seasons continue through January
Deer hunting season isn't over just yet. Archery season ends Jan. 2. The deer reduction zone season will remain open until Jan. 31. Find hunting and trapping season dates online.
Celebrate MLK Day of Service, Jan. 17, by volunteering
Honor the legacy of Martin Luther King Jr. by becoming a volunteer at one of Indiana's DNR properties this year. DNR provides a variety of ways to make a difference in maintaining, improving, and restoring Indiana's natural and cultural heritage. Several opportunities are available, including maintaining trails, helping in nature centers, and sharing photography or artwork. DNR also welcomes citizens to bring their own unique talents to a volunteer opportunity.  
On Jan. 17, Martin Luther King Jr. Day, some properties will have self-directed service opportunities, such as litter pickup along trails. Check the DNR calendar for lists of activities on Jan. 17 or for upcoming volunteer opportunities. 
Hunting, fishing, trapping license fees increase in 2022
For the first time since 2006, Indiana DNR has increased fees for hunting, fishing, and trapping licenses. Commercial license fees also increased, some for the first time since the 1980s.
The increases will be applied to personal licenses starting with the 2022-23 license year (April 1, 2022 – March 31, 2023) that will go on sale in January. 
The new fees allow DNR to maintain core programs, including habitat restoration, maintenance of public lands, scientific research and education, and expansion of other services to manage Indiana's fish and wildlife for everyone to enjoy.
Funds will also go to the DNR Division of Law Enforcement to ensure it is equipped to provide public safety and enforce the laws governing natural resources.
Snow geese congregate at Goose Pond FWA starting in January.
Winter waterfowl watching opportunities
January brings icy temperatures, but those willing to brave the cold can be rewarded with some fantastic waterfowl viewing opportunities.
During winter, both food and open water are in short supply, so ducks and geese tend to crowd where these resources are available. Staying in large flocks also increases their defense against predators. This is a great time to see huge numbers of waterfowl, as well as a greater variety, as more species fly down from the colder regions of North America. Chances are there is a DNR property near you where waterfowl are spending the winter in Indiana.
The Foundation celebrates and preserves Indiana's natural legacy by raising funds to support the Indiana Department of Natural Resources and its programs.