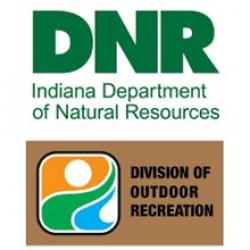 Fall fun and Halloween events
A cornucopia of fall fun and Halloween events are happening at DNR properties throughout October.
Campsite decorating, pumpkin decorating, costume contests and a variety of other events are a part of these weekends. You can come for one activity, stay for a day, or spend the entire weekend at most events.
For details regarding a fall or Halloween event near you or one that's well worth a road trip, visit the DNR Calendar at calendar.dnr.IN.gov.
State Park Inns Winter Special - 2 nights for 1
From Nov. 21 to Feb. 24, 2022 stay two nights for the price of one, Sunday-Thursday only. Certain restrictions may apply. (Blackout period Dec. 19-30, 2021)
Call 1.877.LODGES1 or visit IndianaInns.com to reserve your room.
Enjoy Indiana's fall foliage
It's going to be a beautiful autumn at Indiana State Parks. Make your reservation at one of the seven State Park Inns and take full advantage of Mother Nature's colorful show. 
Deer hunting season is underway
Indiana's 2021-22 deer hunting season began Sept. 15 with the deer reduction zone season. Archery season begins Oct. 1. Many DNR properties allow hunting, so it's important to be aware of your surroundings while you enjoy refreshing fall weather at a property near you. Consider wearing hunter orange when entering areas where hunters may be present, especially when venturing off trail. 
Planning to hunt deer this fall? Buy your license early and check that you can log into your Access Indiana account. You can find information about seasons, license types, equipment, and more on our Deer Hunting FAQs page. Questions about deer seasons and regulations can also be directed to the Deer Hotline at INDeerHotline@dnr.IN.gov or call 812-334-3795, 8:30 a.m. to 4 p.m. ET, Monday through Friday.
Deer hunters urged to remember safety tips
With the deer reduction zone season underway, and the statewide archery deer season starting Oct. 1, Indiana Conservation Officers remind hunters to stay safe.
The various deer hunting seasons run through Jan. 31, 2022. It's estimated that more than 300,000 people will participate in some form of deer hunting in Indiana during that span.
The most common injuries during deer seasons are accidents involving tree stands and elevated platforms.
Watch these videos on properly installing your tree stand.
Summer in Indiana
Check out the sights and sounds from around Indiana during Summer 2021. Scenic views from nature preserves, fish & wildlife areas, and state parks are some of the places featured in this seasonal video.
Red-winged blackbird
Try birdwatching with DNR at a Big Sit!
Birdwatching is an activity that anyone can enjoy, and the Big Sit! is designed for new birdwatchers and people who enjoy birdwatching while seated.
On Sunday, Oct. 10, from 7 a.m. to 7 p.m. ET, birdwatchers can stop by Goose Pond Fish & Wildlife Area (FWA) near Linton or Pisgah Marsh Wildlife Area near North Webster and enjoy the company of other birdwatchers while recording birds observed at each property. Whether you are new to birdwatching or an avid birdwatcher, come and share your excitement with others, bring a chair, and enjoy the birds.
Learn more and register for the Big Sit! at Goose Pond FWA or the Big Sit! at Pisgah Marsh Wildlife Area online.
The state-endangered loggerhead shrike. Biologists have detected less than 10 nesting pairs in the entire state.
Learn more about DNR's efforts to conserve imperiled wildlife
Interested in finding out about hellbender releases, the Shrubs for Shrikes program, and freshwater mussel conservation efforts? Subscribe to the Nongame Wildlife Fund News, a free e-newsletter that provides updates about ongoing projects, success stories, and research funded by the Indiana Nongame Wildlife Fund. DNR's biologists are working hard to research, conserve, and restore Indiana's Species of Greatest Conservation Need. Find out how you can help by subscribing.
NRC approves new nature preserve in LaPorte County
The Natural Resources Commission (NRC) approved the designation of Sebert Woods Nature Preserve in LaPorte County during its regularly scheduled September meeting.
This nature preserve protects 39.15 acres of the Northwestern Morainal Natural Region, Chicago Lake Plain, and Valparaiso Moraine sections. The site contains boreal flatwoods, mesic forest, and shrub swamp as well as their associated plant communities. It's located directly south of Wintergreen Woods Nature Preserve.
The area is a remnant northern boreal flatwoods natural community, which is a type of forest restricted to a narrow area just south of the Lake Michigan dunes. Many of the 362 plant species found in Sebert Woods are usually located much farther north. Included are paper birch, a number of sedge species, goldthread, Canada mayflower, and starflower.
Sandhill cranes begin fall migration at Jasper-Pulaski
Sandhill cranes can be seen at Jasper-Pulaski Fish & Wildlife Area from late September through December. Crane numbers peak in mid-November. Cranes return to the property about an hour before sunset to socialize and settle down for the night, offering excellent views and great lighting for photos. 
Indiana's K-9 Conservation Teams
Each year, DNR's K-9 officers and their handlers from the Division of Law Enforcement save lives and protect our natural resources. From tracking missing persons to sniffing out poachers, the impact K-9s leave on our public lands is vast. You can help support the Indiana K-9 teams and thank them for their service.
Breeding season for deer means greater risk of car collisions
White-tailed deer begin their breeding season, also called the rut, during October. During this time, deer (especially bucks) will be moving across roadways more frequently as they search for mates. 
Staying aware and keeping the following information in mind can help motorists reduce their chances of becoming another deer-vehicle collision statistic:
Deer are most active at dawn and dusk.
Deer often travel in groups. If you see one deer, another is likely nearby.
Be especially careful in areas where you have seen deer before.
Use high beams when there is no oncoming traffic. Scan for deer's illuminated eyes or dark silhouettes along the side of the road.
If you see a deer, slow your speed drastically, even if it's far away.
Exercise extreme caution along wooded edges, on hills, and during blind turns.
Never swerve to avoid hitting a deer. Most serious crashes occur when drivers try to miss a deer and hit something else.
Fall for Outdoor Indiana
Subscribe to Outdoor Indiana magazine to see autumn in the Hoosier state as you've never seen it before. View excerpts of the September/October issue.
The Foundation celebrates and preserves Indiana's natural legacy by raising funds to support the Indiana Department of Natural Resources and its programs.