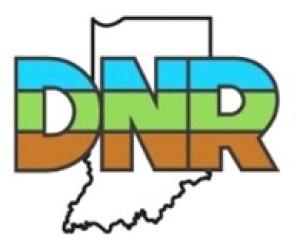 Save with the 2024 Holiday Gift Pack
The $99 State Park Holiday Gift Pack includes:
A 2024 Indiana resident State Park Annual Entrance Pass.
A $65 gift card (you choose either an Inns card for hotel lodging or a Camp card for site reservations).
A 1-year (6 issue) subscription to Outdoor Indiana magazine.
All for just $99. You save $31.
Offer ends Dec. 31 or when sold out. Limited quantity available.
Holiday Gift Packs are also available for seniors and nonresidents.
Lodge to be built at Potato Creek State Park
Gov. Eric Holcomb joined the DNR on Oct. 19 to break ground on the Lodge at Potato Creek, which will be the first state park lodge in Indiana built since 1939.
The lodge will be the eighth to join the Indiana State Parks Inns system.
The lodge will include 120 guest rooms, a full-service dining room that seats 150, a conference center with three break-out rooms and capacity for 350 guests, an indoor aquatic center, a variety of indoor and outdoor spaces for small gatherings, a mini-nature room for programs and exhibits, a café, a gift shop, and access to the lake and other park features.
The lodge will provide a base for four seasons of outdoor recreation for guests, with activities ranging from bike riding and boating in summer to ice fishing and hiking in winter, along with the viewing of spring wildflowers, migratory birds, and fall colors in the woods and prairies.
Prepare for a great hunt in deer season
Are you prepared for deer hunting? Make sure to bring and wear your blaze orange item of clothing, your firearm or bow, and a print or digital copy of your hunting license.
If you haven't bought your deer license yet, consider buying DNR's Deer License Bundle for the season. The Deer License Bundle includes privileges to harvest either a total of two antlerless deer plus one antlered deer or three antlerless deer. It can be used in the special youth, archery, firearms, muzzleloader, and special antlerless deer seasons. 
Hunting for answers or a new license?
Search no more. For questions about equipment, regulations, or which license you need, use the Deer Hotline by calling 812-334-3795 or emailing indeerhotline@dnr.IN.gov.
For questions related to the CheckIN Game system, your online license system account, license-purchasing errors, or deer control permits, email inhuntfish@dnr.IN.gov or call 317-232-4082.
Remember to buy your deer license early. Find a list of license retailers online and be sure to check your license for accuracy before you leave the store. If you plan to purchase your license online, log into your Access Indiana account before the season begins—don't risk delays.
See sandhill cranes at Jasper-Pulaski FWA
Migration is underway for sandhill cranes, and these interesting birds are gathering by the thousands at Jasper-Pulaski Fish & Wildlife Area. 
Experience the sights and sounds of flocks numbering in the thousands from the property's viewing platform, which is accessible for all ages and abilities. We recommend timing your visit for when crane numbers are high by checking our website, which is updated weekly.
Join us for OptOutsideIN2023
Planning is underway for OptOutsideIN2023, Friday, Nov. 24, a day often referred to as Black Friday. OptOutsideIN2023 is promoting the great outdoors and all the gifts it has to offer.
There will be giveaways, free admission to DNR properties that normally charge an entrance fee, and a chance to share photos and stories. Watch for more information on DNR social media channels.
Veterans can also enjoy free admission on Veterans Day (Nov. 11).
Indiana celebrates the dedication of 300 nature preserves
Toothwort Woods in Jennings County is Indiana's 300th nature preserve.
The conservation of this scenic and biologically rich area marks a major milestone in protecting Indiana's natural character. Indiana's state dedicated nature preserves – which now number 300 statewide –provide the highest level of protection for Indiana's most significant natural areas.
Toothwort Woods Nature Preserve, which is managed as part of Crosley Fish & Wildlife Area, is the only place in the state where all four of Indiana's native toothwort plant species are found growing together. The preserve also protects multiple diverse habitat types that support other rare plants and animals.
Winter 2 for 1 savings at State Park Inns
Nov. 26 – Feb. 29, 2024
Stay two consecutive nights, Sunday – Thursday, and your second night is free. Blackout dates are Dec. 24 – Jan. 4, 2024. Certain restrictions may apply.
18 state parks scheduled for deer management hunts
Select Indiana state parks will close for four days in the coming weeks to allow for controlled deer management hunts. The dates for the closings are Nov. 13-14, and Nov. 27-28. 
The properties are:
Cave River Valley Natural Area
Chain O'Lakes State Park
Clifty Falls State Park
Fort Harrison State Park
Harmonie State Park
Indiana Dunes State Park
Lincoln State Park
O'Bannon Woods State Park
Ouabache State Park
Prophetstown State Park
Raccoon State Recreation Area
Shades State Park
Shakamak State Park
Spring Mill State Park
Tippecanoe River State Park
Turkey Run State Park
Versailles State Park
Whitewater Memorial State Park
Help feed hungry Hoosiers
Donate your harvested deer to feed hungry Hoosiers. One donated deer can provide 200 meals for an Indiana family.
Enjoy a deer hunting experience.
Harvest a deer.
Drop off the field-dressed deer at a local participating processor.
Processing fees are paid for by Hunt for Hunger (at no cost to you).
The processor creates healthy venison burgers to distribute to food banks.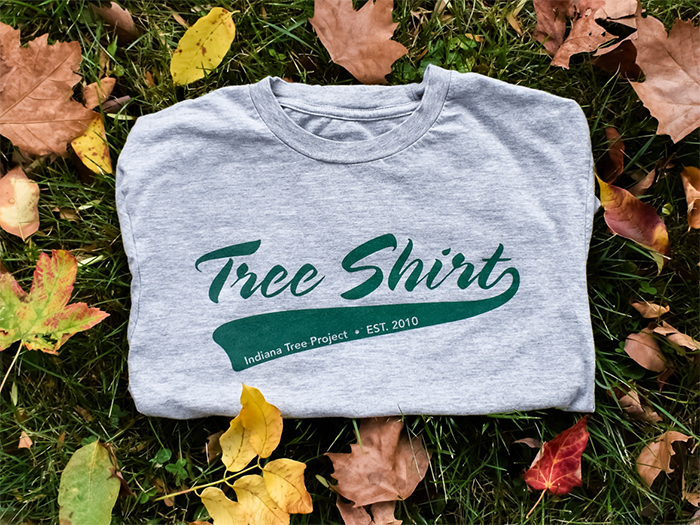 Help reforest Indiana
With each Tree Shirt purchase, one tree will be planted in an Indiana State Forest as part of the Indiana Tree Project. Along with your shirt, you will receive an official tree certificate with information on where your tree will be planted. 
Fill your fall with hunting opportunities
Plan your hunt for these hunting seasons this month:
Deer:
Archery: open now – Jan. 7, 2024
Firearms: Nov. 18 – Dec. 3, 2023
Gray & Fox Squirrel: open now – Jan. 31, 2024
Rabbit: open now – Feb. 28, 2024
Quail (North of I-74): Nov. 1 — Dec. 15
Quail (South of I-74): Nov. 1, 2023 — Jan. 10, 2024
For a full list of hunting seasons, see the 2023 Hunting & Trapping Guide.
Visit a DNR shooting range
Indiana DNR operates 19 shooting ranges across the state that serve as places to recreationally shoot or check your sights before your hunt. If you don't have a DNR shooting range near you, see the National Shooting Sports Foundation's map of shooting ranges nationwide. Be sure you know the range type, rules, and applicable fees before you visit the range. DNR is not affiliated with any non-DNR-owned public or private shooting ranges.
Celebrate Kankakee FWA's 100-year anniversary at its volunteer tree planting
Kankakee Fish & Wildlife Area (FWA) is celebrating its 100-year anniversary and invites you to join the celebration. Volunteer to be a part of the next 100 years of Kankakee's habitat conservation on Saturday, Nov. 4 from 10 a.m. – 2 p.m. CT and help plant 100 native oak and hardwood seedlings.
This final event of the year-long celebration will help create crucial oak bottomland forest for Indiana's birds and mammals. Volunteers of all ages can join the fun and learn how to plant a tree on DNR Fish & Wildlife areas or in their own back yard.
Shop the official store of Indiana State Parks
To skip the holiday shopping chaos, consider getting the outdoor lover on your shopping list a gift from the Indiana State Parks online store. There you will find gifts, clothing, permits, gift cards, and of course the Holiday Gift Pack.
New issue of Outdoor Indiana features 2024 Calendar
The new Outdoor Indiana features the 2024 Calendar, along with a feature on the progress being made on controlling invasive carp and much more.  
Read excerpts at OutdoorIndiana.org and subscribe today. If you love Indiana's outdoors, you'll love Outdoor Indiana.
The Foundation celebrates and preserves Indiana's natural legacy by raising funds to support the Indiana Department of Natural Resources and its programs.