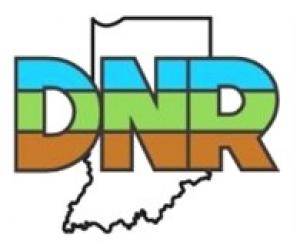 State of Indiana Partners with College Football Playoff Foundation to Support Educators
Free Admission Available for Teachers at State Parks on Sept. 12
As part of the College Football Playoff (CFP) Foundation's Extra Yard for Teachers Week, Hoosier teachers are invited to visit an Indiana state park, reservoir, or state forest for free on Sunday, Sept. 12. 
"If there's one thing the last year has taught us, it's that great teachers change lives," said Gov. Eric Holcomb. "Indiana is proud to partner with the Indianapolis Host Committee to give all Indiana teachers – our 2021 Teachers of the Year – the recognition they so deserve." 
How to keep your backyard birds healthy
DNR recently updated its recommendations related to the bird disease outbreak. Based on the data received from reports submitted by Indiana residents, it appears that the bird illness is consistently affecting specific areas. Find which counties are continuing to be affected by this outbreak on our website.
One of the simplest and most effective ways residents can help wild birds is by regularly cleaning bird feeders. Seed and suet feeders should be cleaned at least once every two weeks, and hummingbird feeders should be cleaned at least once a week. Bird feeders can be a breeding ground for disease if not properly cleaned. Help your feathered visitors stay healthy year-round by scrubbing feeders with soap and water, followed by a short soak in a 10% bleach solution.
Indiana Archaeology Month starts Sept. 1
September marks the 26th annual statewide celebration of Archaeology Month, an opportunity for all ages to learn about archaeology in Indiana.
Hoosier history buffs can meet archaeologists and learn about the state's past at events held by universities, museums and other organizations and individuals throughout Indiana. 
Celebrate National Public Lands Day, Sept. 25-26
National Public Lands Day is Saturday, Sept. 25. Hoosiers can celebrate by supporting their favorite DNR property by doing volunteer work or simply visiting.
National Public Lands Day is the nation's largest single-day volunteer effort involving public lands. DNR properties will have programs for visitors to volunteer as individuals or as part of many events across Indiana, but they can also choose to visit and just enjoy their favorite areas.
On Sunday, Sept. 26, Indiana State Parks, Indiana State Forests, and State Recreation Areas will offer free admission. The entire weekend serves as a reminder that public lands are places for outdoor recreation, conservation, and making memories with families and friends. Events include hikes, pioneer activities, crafts, fishing programs, live bird shows, volunteer activities, and more. 
For a complete list of programs, see calendar.dnr.IN.gov. Information about how to be a DNR volunteer can be found at on.IN.gov/dnrvolunteer.   
Share your DNR public land experience by using #NPLD2021.
Connect with nature on Sept. 25
Sept. 25 is National Hunting & Fishing Day. Created in 1971 to thank hunters and anglers across the U.S., the day recognizes the power of individuals as a positive force in the protection of natural resources.
The day also serves as a way to acknowledge all the ways these groups have provided the funding foundation for wildlife conservation. Join us in this celebration by exploring some of the many Fish & Wildlife areas, parks, forests, and other public lands available throughout Indiana.
Looking for a more hands-on way to experience the state's natural spaces? Sept. 25 is also the last Free Fishing Day of 2021. On Free Fishing Days, Indiana residents can fish Indiana's public waters without a fishing license or trout/salmon stamp. Several hunting seasons will also be open, including dove, sora, snipe, teal, and squirrel. Also, youth deer season starts the same weekend. As fall begins in Indiana, invite your friends and family to join you outdoors and take time to safely do what you love with those you love spending time with.
Explore Indiana's Geologic Wonders at Turkey Run 
Watch a video looking at the history and founding of Turkey Run State Park. When visiting you'll marvel at the natural geologic wonders of this beautiful park as you hike along its famous trails. The park offers the chance to explore deep, sandstone ravines, walk along stands of aged forests, and enjoy the scenic views along Sugar Creek.
Hunting seasons are starting – stay in the know
Hunters are taking to the fields and forests as several hunting seasons open in September. Squirrel hunting season is already underway. Beginning Sept. 1, several game bird seasons, including dove, snipe, and sora will open. Sept. 11 marks the start of waterfowl season for early teal and geese. Deer reduction zone season starts Sept. 15 – you can find the designated locations for this season on our website.
Outdoor recreationists should check with DNR property offices before visiting if they plan to go off the trails. Certain areas may be closed for reserved hunts or designated seasons. Individuals should wear hunter orange as an additional precaution when entering areas where hunters may be present.
Stay informed on upcoming hunting and trapping seasons.
Pints for Parks: Moontown Brewing Company Gives Back
Moontown Brewing Company is giving back to State Parks with Pints for Parks, a line of unique beers created to celebrate Indiana's public lands. Each new brew is named for one park, and a portion of sales goes directly to the DNR Division of State Parks. 
Moontown Brewing Company in Whitestown started when friends Bobby Mattingly and Cody Peczkowski developed a passion for brewing traditional European beers at home.
"We were inspired to give back when COVID hit," Mattingly said. "We wanted to support Indiana since we both grew up here. We're both outdoor enthusiasts, and we're animal and nature lovers.
Black bear track with a dollar bill for size reference.
Bears in Indiana
As bear populations in neighboring states continue to expand, black bear sightings in Indiana are becoming more common. Indiana was once home to black bears, and the hills and forests of southern Indiana are excellent habitat for bears.
If you see a bear, report your sighting to Indiana DNR. Biologists use these reports to monitor bear activity and provide recommendations to local residents. Residents can protect black bears and their property by securing potential food sources. 
Join in the Big Sit! on Oct. 10
If you're looking for accessible places to enjoy birding, consider Pisgah Marsh Area and the Goose Pond Fish & Wildlife Area Visitor Center.
Both of these locations are designed to provide an excellent birding experience for everyone, including those who enjoy birds while seated.
On Oct. 10, both locations will host a Big Sit!, a stationary birding opportunity. While other birding outings can involve multiple stops and walking, the Big Sit! encourages people who enjoy birding to sit together and enjoy the birds in one place. All ages and experience levels are welcome.
Learn more about the Goose Pond Big Sit! and the Pisgah Marsh Area Big Sit!.
Preservation Conference Moves Online
Preserving Historic Places, Indiana's Statewide Preservation Conference, offers inspiring lectures, educational sessions, tours, and networking opportunities. Indiana Landmarks, Indiana Division of Historic Preservation & Archaeology, and Indiana University join in sponsoring the annual conference, hosted virtually in 2021 with plans for an in-person conference in South Bend for 2022.
Get your copy of Outdoor Indiana
The new Outdoor Indiana features a cover article on ducks as well as a feature on Hoosier home design legend Avriel Shull and a photo essay on the state's historic neon signs. Read excerpts and subscribe today.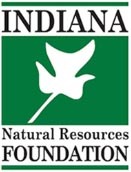 The Foundation celebrates and preserves Indiana's natural legacy by raising funds to support the Indiana Department of Natural Resources and its programs.