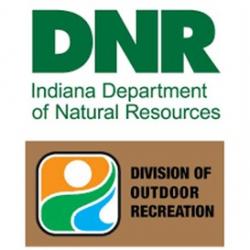 Free state parks admission on Black Friday
Looking for a great place to socially distance and avoid crowds on Black Friday? Give yourself some space and #OptOutside at a DNR property this year.
"Opt Outside" on Nov. 26 and get free admission to any DNR property that charges a gate fee on that day.
You also can be entered in drawings for DNR annual passes, lake permits, Outdoor Indiana subscriptions, Smokey Bear materials, gift cards and DNR staff-led outdoor experiences, among other items, just by choosing to #optoutside at a DNR property.
Winter Special - 2 nights for 1 
Now through Feb. 24, 2022
Stay two nights for the price of one at a state park inn, Sunday - Thursday only. Certain restrictions may apply. (Blackout period Dec. 19-30, 2021). Reserve online at IndianaInns.com or call 1.877.LODGES1.
State park holiday gift packs available
Don't know what to buy for the person who has everything? Giving a holiday gift pack from the DNR may be your solution.
Whether that person enjoys camping outdoors or sleeping in the comfort of one of seven Indiana State Park Inns, the gift pack is sure to please.
The $99 gift pack includes a 2022 resident annual entrance permit, a one-year subscription to Outdoor Indiana magazine, and one of two $65 gift card options. There's a $65 gift card that can be used at the campgrounds — or, for those who like to enjoy nature from the comfort of the indoors, a $65 State Park Inns gift card. There's also an option to upgrade the gift card to $100 for $35 more.
Deer hunting continues into January
Multiple deer hunting seasons are ongoing or will be starting soon. Firearms season ends on Nov. 28, and archery season lasts until Jan. 2, 2022. Muzzleloader season for deer hunting is open Dec. 4-19 and deer reduction zone season runs through Jan. 31, 2022. Remember to stay aware of your surroundings and wear hunter orange if you plan to enter areas where hunters may be present.
Questions about deer seasons and regulations can be directed to the Deer Hotline by email at INDeerHotline@dnr.IN.gov or by phone at 812-334-3795, 8:30 a.m. to 4 p.m. ET, Monday through Friday.
Students Discover the Outdoors at Mounds State Park
Thanks to Discover the Outdoors, fourth graders from Hamilton Heights Elementary recently enjoyed a fun and informative field trip to Mounds State Park. Mounds is a popular field trip destination due to its rich cultural heritage. The park gets its name from earthworks that were built by an ancient civilization of Native Americans first known as the Adena and later called the Hopewell.
Sandhill crane migration peaks in early December
At Jasper-Pulaski Fish & Wildlife Area, thousands of sandhill cranes are descending upon the property's wetlands to rest before continuing their journey south. Each year, the property offers a unique opportunity to witness the natural spectacle of fall migration, with crane numbers sometimes reaching into the tens of thousands. Plan a visit to witness this natural spectacle and check out weekly counts on our website.
Snowy tracks tell a story in nature
Following animal tracks is an incredible way to connect with nature. If you follow a trail long enough, it's possible to find the animal that made it. This is a skill many hunters practice, but it's also used by biologists, photographers, or anyone else who loves watching wildlife. Snowfall offers an ideal chance to go out and do some tracking. Animals tell a story with the prints they leave behind. Find a trail to read this winter at a DNR property near you.
Pokagon SP Toboggan Run opens Friday
Get ready to ride, Hoosiers — Pokagon State Park's toboggan run opens Friday, Nov. 26.
Riders drops 90 feet over the distance of a quarter-mile in this exciting thrill ride.
Coyote activity increases in wintertime
Coyotes are on the move, but sightings are no cause for alarm. Indiana residents are more likely to see them during wintertime. Coyotes become more active during winter as the young leave their families to find a new home and begin breeding. Coyotes may look larger than they are due to their thick winter coats. The average coyote weighs only 20-30 pounds.
Green salamander surveys are supported by the Indiana Nongame Wildlife Fund.
Give a gift to Indiana's wildlife
The Indiana Nongame Wildlife Fund supports habitat management and conservation efforts for more than 160 species of greatest conservation need. Donations have helped in the recovery of the bald eagle and river otters, and increased the numbers of osprey, barn owls, and Eastern hellbenders. Depending on the amount, your donation could be equivalent to:
$10 – buys a band for a peregrine falcon so biologists can learn where they live and how long they survive
$50 – buys a handcrafted least tern decoy to use to attract these rare birds to safe nesting islands
$100 – buys a radio collar biologists use to follow the success of a released Allegheny woodrat
$150 – buys a barn owl nest box to replace lost nesting habitat
$200 – buys a lake sturgeon transmitter biologists use to find and protect their spawning habitat
More to explore at Goose Pond FWA
Come explore the new interpretive exhibits at Goose Pond Fish & Wildlife Area (FWA). They include a display about wetland habitats, information about migratory birds, and exciting interactive features that highlight other wildlife you can find at the property. An accessible trail is currently in development; in the meantime, visitors can enjoy the mowed path around the building.
The visitor center is located at 13540 W 400 S in Linton and is open from 9 a.m. to 5 p.m. Monday through Saturday and from noon to 5 p.m. on Sunday.
Fishing-themed gift ideas for friends and family
Want to get the special angler in your life something for the holidays? Here are some gift ideas from stocking stuffers to memorable experiences:
$0-5: lip balm (with SPF), package of hooks (size 8 or 3/0), lures like 1/8 oz. inline spinner, 3/8 oz. spinner bait, package of 1/15 oz. mushroom style jig heads, or a package of 3" black plastic stick baits
$5-10: sunscreen, spool of 6 lb. monofilament line, package of 6-8" black plastic worms, ice fishing ice scoop, fishing reel oil and grease combo pack
$10-20: fishing pliers, package of assorted ice fishing jigs, ice fishing gloves
$20-50: polarized sunglasses, fishing rod holder, ice fishing spinning combo
$50-100: ice fishing auger, fishing life jacket, waders with boots
$100-150: inflatable life jacket, fly fishing lessons
$150-400: kayak, fish finder, trolling motor, guided creek, river, lake, or muskie fishing trip (half or full day trip)
$400-1,000: Lake Michigan charter fishing trip, fishing kayak
Get your outdoor lover Outdoor Indiana
Subscribe to Outdoor Indiana magazine to see the Hoosier state as you've never seen it before. View excerpts of the November/December issue. 
The Foundation celebrates and preserves Indiana's natural legacy by raising funds to support the Indiana Department of Natural Resources and its programs.