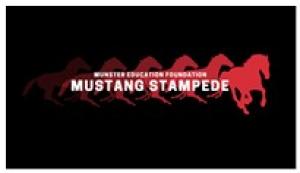 From April 11th-June 20th you can send these wooden yard sign foals to any neighbor's home—as a thank you, a congrats, or just for a fun surprise!  The stampede will trot through their yard for 24 hours and then gallop off to the next house. Giddy-up!
Send a Stampede on a Specific Date
You have the option to request that your neighbor gets Stampeded on a specific date, such as around graduation. Since these mustangs are wild, we'll provide you with an option of three dates that you can request.
You can choose to send a Stampede to your neighhhbor at any time during the fundraiser (i.e. April 11 to June 20). Once our wranglers have corralled the mustangs we'll email you the date of when the Stampede will occur.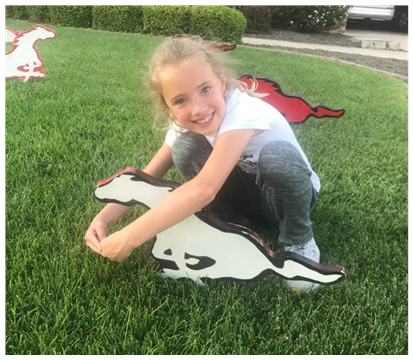 Were you stampeded?
If you would like to find out who sent your stampede, you can do so by making a donation to MEF (suggested donation: $20). The kind person who sent you this surprise will then be revealed to you via email!
Funds raised through this fundraiser directly support the Munster Education Foundation's grantmaking to teachers in the five Munster schools to provide innovative and experiential learning opportunities.
Learn more and make a donation to send a stampede at www.munstereducationfoundation.org/fundraisers