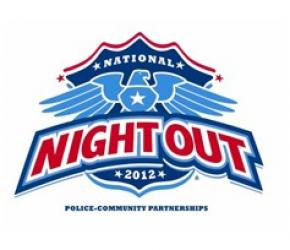 Coming Up in Just Four Weeks!
Munster's 26th Annual NATIONAL NIGHT OUT AGAINST CRIME CELEBRATION - TUESDAY, AUGUST 3RD
4:30PM - COMMUNITY PARADE - Our parade will run south on Columbia Avenue from Park Drive to the south lot of Munster High School and will include emergency vehicles, safety mascots, student groups, and community organizations. You can then follow the parade to the main event at the Munster Community Pool.
5:00PM - MAIN EVENT - Our family night at the Munster Community Pool is for residents of all ages and will include free swimming for Munster residents, a performance of the National Anthem, door prizes, kids games, approximately 100 booth participants, a police helicopter landing, emergency vehicle displays, K-9 demonstrations, safety information, a SWAT vehicle and equipment exhibit, special guests, a blood drive, Citizenship Award presentations, student performances, crime prevention information, food vendors, glow necklaces for kids, music.
8:30PM - an awesome closing FIREWORKS SHOW generously sponsored by Krazy Kaplan's Fireworks.
For more information, please visit our Facebook event page below or contact Officer James Ghrist at 219-836-6639 or jghrist@munster.org. We hope to see you there!
https://www.facebook.com/events/munster-community-pool/munsters-national...celebration/1816132361890190/
Please Create Your Safety Profile Today and Register for Alerts at www.smart911.com