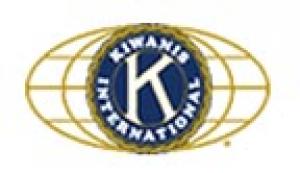 The Kiwanis Club of Munster and the Kiwanis Indiana Foundation proudly announce that James Krieg of Munster has been awarded a $1000 scholarship from the Indiana Kiwanis Foundation to attend Purdue University.
James Krieg is one of 120 applicants in the state of Indiana vying for twenty-four $1000 scholarships awarded annually to deserving high school seniors by the Foundation.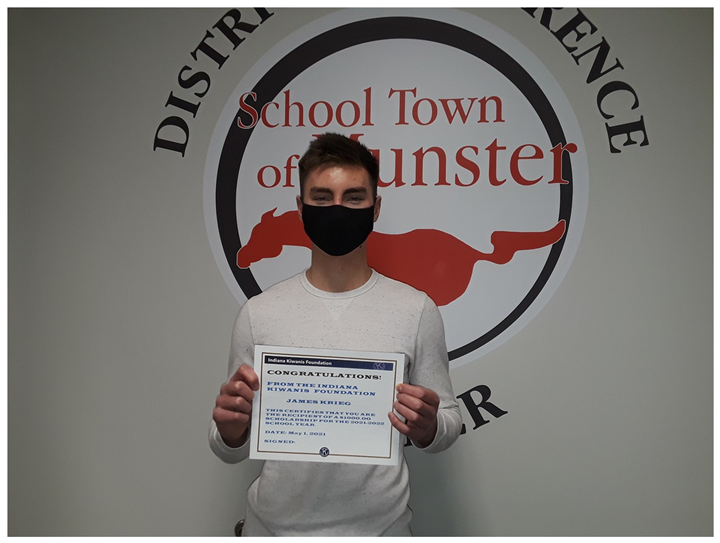 Krieg is a senior at Munster High School, where he maintains a 4.42 GPA.  Krieg is a National Merit Scholar.  He has participated in the Science Olympiad and the Academic Superbowl.  In addition, he's been on the MHS Tennis Team for four years, a Varsity player for two. 
The Kiwanis Indiana Foundation is funded by donations from Kiwanis Club members and other sources.  The Foundation also funds worthwhile service projects in the form of grants to local clubs.
The Munster Kiwanis Club is part of an international service organization of men and women.  Each month, the Club honors two seniors at Munster High School as our Students of the Month.  Munster Kiwanis Club awards at least two $500 scholarships every spring.  We sponsor K-Kids Clubs at all three Munster elementary schools.  We participate in community activities such as Munster's National Night Out Against Crime event every August.   
Munster Kiwanis Club meets at 12:00 noon on the first and third Thursdays of the month at Giovanni's Restaurant, 603 Ridge Road, Munster.  Visitors are welcome any time. 
Our defining statement is "Kiwanis is a global organization of volunteers dedicated to improving the world, one child and one community at a time."  We believe that one volunteer can make a difference in the life of a child. 
For more information, contact Carol Moore at (219) 923-5167.