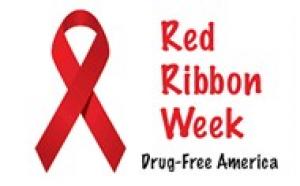 The Munster Police Department and Choice Community Council would like to congratulate each of this year's Munster Red Ribbon Week Poster Contest winners. Each year, the contest is held to help promote drug prevention among our community's youth and to encourage students to get involved with our drug-free message in Munster.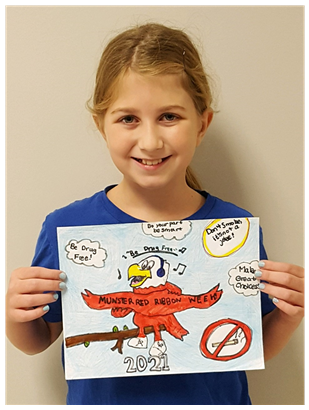 This year's grand prize winner was Alexia Tripologos, a fifth grade student at Frank Hammond Elementary School.
Additional winners from each of the individual schools included Alexi Ramirez (Eads Elementary School), Layla Anguiano (St. Thomas More School), Kara Boganwright (Elliott Elementary School), Rushil Parekh (Wilbur Wright Middle School), and Ian Hadley (St. Paul's Lutheran School). Tripologos received a $50 gift card and the other winners received $25 gift cards sponsored by the Choice Community Council.
Tripologos' winning poster is pictured below.  Photos of the other winners and their posters are displayed on the Munster Police Department's Facebook page. Congratulations again to our contest winners and thank you to the many students who submitted entries this year.
For more information about the Choice Community Council, please call 219-836-6639.