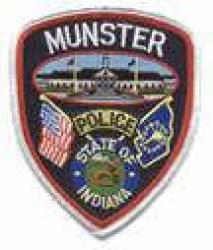 The Munster Police Department would like to remind each of our residents, especially during this holiday season, that our police department lobby (located at 1001 Ridge Road) is monitored by video and audio surveillance 24 hours a day, 7 days a week and that we encourage any resident who is making an internet purchase exchange to arrange to meet inside our lobby for safety purposes.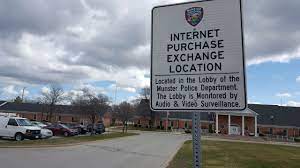 Each year, there are stories in the news about individuals making unsafe exchanges with strangers in parking lots or other areas which have at times resulted in robberies or assaults to one of the parties who is making the exchange. Please help to avoid these types of incidents by using our lobby whenever you need to do so. Officers can also stand by just inside of the police station or in the parking lot when available.
Signage is posted along the front of the town municipal building and police department to remind any individuals who are contemplating possible criminal activity that the area is monitored by surveillance. If you are particularly nervous or concerned about a scheduled exchange, please feel free to come early and discuss it with a police officer so that additional support can be provided. We hope that many residents will take advantage of our lobby for any future exchanges to promote safety.
INFORMATION: Please call 219-836-6639