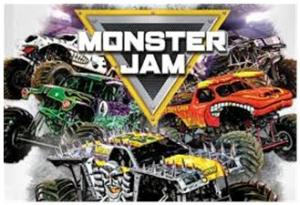 Although I wasn't able to attend  This. Is. Monster Jam®!  on September 17th, my niece Becka Salach Smith and her kids, Parker (11), Winston (6) and Maeve (3) went in my place.  They had a great time!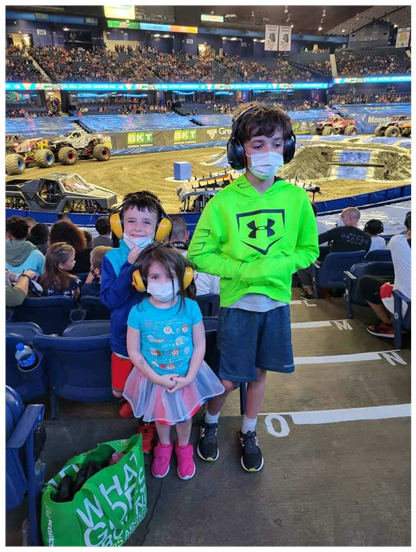 This just in:  After five sold-out shows in September, Monster Jam will be back for another weekend of performances at Allstate Arena February 25th – 27th.  Tickets go on sale to the general public on September 28th on www.ticketmaster.com .   
Here's Becka's review
 This. Is. Monster Jam®!  - September 17, 2021
Monster Jam is becoming a family favorite. The variety of trucks and quality of the drivers makes this a fascinating event for the entire family.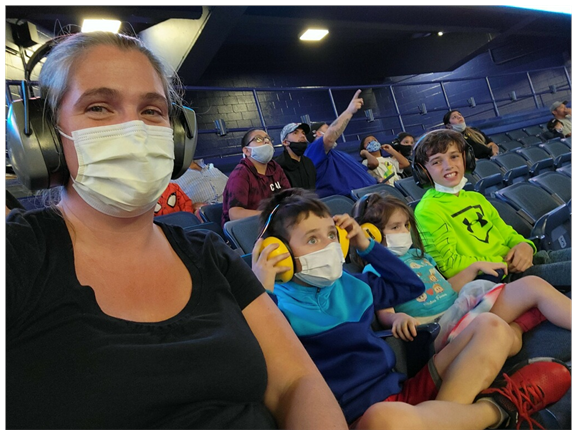 My favorite part of the show was the Two Wheel Competition. The Monster Truck drivers show off their driving prowess by performing basically a handstand with their trucks while driving it in both forward and reverse, it is an intense round.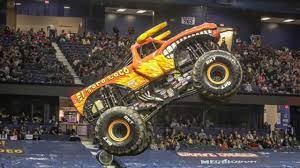 The kid picks for the evening were the Donut Challenge, which produced an amazing amount of flying dirt into the stands, and then the Freestyle Competition.  This is the round where the drivers can really show off their preferred stunts and strut their expertise, creativity and grit. 
The FMX team made a guest appearance.  They raced their dirt bikes up ramps doing flips and other aerial tricks, it was a jaw dropping bonus we all enjoyed.