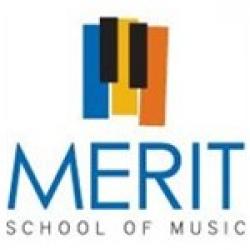 Merit School of Music presents a series of family-friendly, interactive summer pop-up events, including free Pop-ups in the Parks, Music at the Markets, and Musical Storytimes, throughout various Chicago neighborhoods from Pilsen to Lincoln Park.
Pop-ups in the Parks offers free instrument tunings, instrument demos, and performances by students and faculty, at Kelly Park, Saturday, July 24, 10 a.m. – 12 p.m.; Harrison Park, Saturday, August 14, 10 a.m. – 12 p.m.; and John Wash Park, Sunday, August 15, 10 a.m. – 12 p.m.
Music at the Markets presents student and faculty performances and music goodies giveaways at Time Out Market, Friday, July 30, from 7-8 p.m., and at Green City Market's two locations, Lincoln Park (1817 N Clark St) Saturdays, July 31 and August 28, from 7 a.m. – 1 p.m., and at Mary Bartelme Park (115 S Sangamon St), Saturday, August 7, from 8 a.m. – 1 p.m.
Musical Storytimes features Merit's Early Childhood specialists leading a series of fun and educational musical storytimes and activities for families to sing, dance, and read along, at Kido Chicago (150 W Roosevelt Rd), Saturday, August 21, from 11 a.m. – noon., and at Time Out Market, Saturdays, July 24, August 14, and August 28 from 11 a.m. – noon.
"We are delighted bring live music to the community once again. This summer's pop-up events are great opportunities to spark and explore children's interest in music. With info tables at all events, students and families can learn more about our school directly from our faculty and staff as well as parents and students," says Kurt Gildow, Dean & Vice President for Educational Affairs at Merit School of Music.
Registration for Fall 2021 classes and camps open on Monday, August 2, 2021. Merit's current curriculum for the summer include a wide range of classes and music camps for students to choose from, between instruments, vocal, and conducting; beginning to advanced; virtual and in-person; 8-weeks classes and 1-day workshops, and more. For more information on Merit School of Music and its summer and fall activities, please visit www.meritmusic.org.
ABOUT MERIT
For over 40 years, Merit School of Music has been dedicated to helping young people transform their lives by providing equal access to the highest quality music education, with nearly 70 percent of students benefitting from need-based financial aid and low-cost instrument rental. Merit enables motivated students, regardless of economic circumstance, to develop their talent and to use music as a springboard for achieving their full personal potential, with 100 percent of our conservatory graduates going on to college.