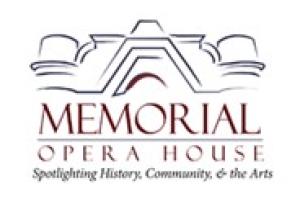 LimeLights 2023 Class Enrollment
On April 4 Memorial Opera House's LimeLights Youth Theatre program will begin classes for youth ages 8 to 18. All classes will be held at the Boys and Girls Club of Greater Northwest Indiana, 708 Evans Ave., Valparaiso IN 46383. All classes require a Boys & Girls Club Annual Membership. The fee is $40 for all new members, payable separately to Boys & Girls Club.


Membership Information can be found here: https://www.bgcgreaternwi.org/become-a-member
Class enrollment is available at https://app.arts-people.com/index.php?class=pcmoh
The following classes are now open for enrollment:
Auditioning 101
And Scene! Intro to Improv
Let's Get Musical! Dance Camp
Broadway Bound!
Take the Stage: Dancers
Take the Stage: Vocalists
Holiday Play: An Old-Fashioined Christmas
The LimeLights Youth Theatre program and all classes are sponsored by Memorial Opera House Foundation, a 501(c)(3) not-for-profit entity, and the LimeLights Sponsorship Fund.
The Mission of Memorial Opera House Foundation is to provide financial support to Memorial Opera House so that they may use theatre and the arts to build community and create a sense of belonging. For additional information please contact LimeLights' Director of Education: limelights@memorialoperahouse.com