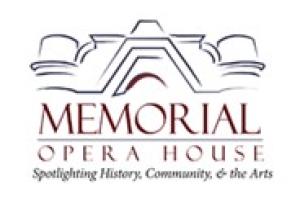 The Memorial Opera House Foundation in partnership with The Boys and Girls Club of Greater Northwest Indiana and The Penguin Project® will introduce the premiere performance of a fully-inclusive theatre production designed specifically for children with disabilities. Annie Jr. will debut on September 23rd and 24th at 2:00 PM at the Boys & Girls Clubs of Greater Northwest Indiana, 708 Evans Ave, Valparaiso IN.
The Penguin Project is a national non-profit organization dedicated to providing theatrical opportunities for children. Memorial Opera House is the first chapter in Indiana to perform an inclusive theatre production with all characters portrayed by artists with disabilities. Directors Lindsey Elderkin and Heather Chaddock, along with a talented crew of choreographers, vocal specialists, behavioral specialists, and volunteers, have been working hard to prepare the artists for these performances. Each artist is partnered with a peer mentor who assists them throughout the rehearsal process and performs alongside the artist during the show.
Elderkin said, "This is the first opportunity many of these kids have ever had to be in a show. But it's bigger than that-they're making friends, collaborating, learning, and growing. For many of our kids, it's life changing. We feel honored to be providing this memorable experience." Codirector Chaddock added, "We are so excited to offer this experience in an inclusive, accessible environment for local families."
Prior to the performances, attendees can shop beginning at noon in a pop-up market with local vendors and artisans as well as take photos on the Annie Jr. red carpet. Additional information regarding community social service organizations will also be available before the performance.
Tickets can be purchased at www.memorialoperahouse.com and at the door for general seating. For more information about the Penguin Project, visit www.penguinproject.org.