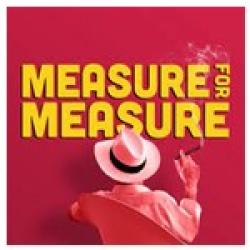 *** Recommended *** I admit it!  I love Shakespeare, so I always look forward to seeing one of his plays produced at Chicago Shakespeare Theatre – and I usually give them rave reviews, too.  That said, I was kind of disappointed with Measure for Measure. The acting was wonderful but for the first time ever, I had a hard time hearing/understanding the dialogue.  Normally it takes a minute or two to get comfortable with Shakespeare's language – because the actors are speaking conversationally.  In this play, I never got comfortable because it seemed like the actors were racing through the dialogue.  3 ½ Spotlights
Director Henry Godinez chose to set Measure for Measure in Havana before the revolution, an excellent choice.  Using actual newsreel footage of Havana both before and during the revolution, provided context and ambiance.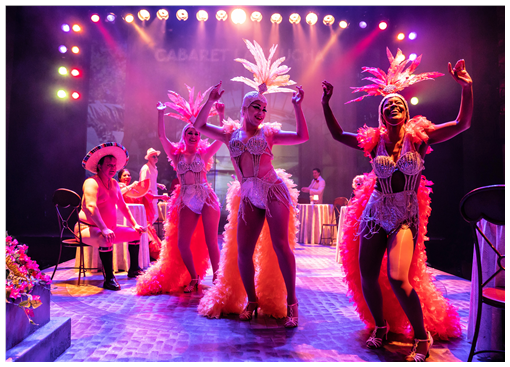 There is a short (10 minutes or so) prologue which is supposed to immerse the audience in the Havana nightclub scene.  It was more confusing than it was helpful.  It looked like a nightclub, with singers, dancers, and patrons enjoying the evening, but, judging by the guy in his underwear sitting at one of the tables, it was something else. 
Mistress Overdone (Ana Santos) owns the club.  Her employee, Pompey (Elizabeth Ledo), the clown, supervises the floor.  Performers are Alejandra Escalante, Kidany Camilo, and Kierra Bunch).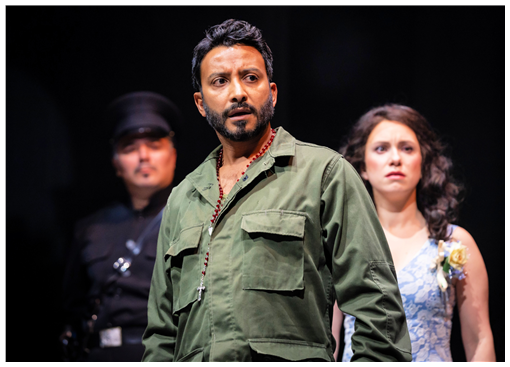 Measure for Measure is one of Shakespeare's raunchier plays.  Although it has its comedic moments, the dark side seems prevalent.  Feeling that he's somehow responsible for the moral decay of his people, the Duke (Kevin Gudahl) decides to take a time-out.  He hands the reins of government over to his two closest advisors, his deputy, Angelo (Adam Poss) and Escalus (Lanise Antoine Shelley), a judge. 
The holier-than-thou Angelo decides on strict enforcement of existing morality laws. To the horror of Mistress Overdone, all brothels are to be shut down!  One unlucky citizen, Claudio (Andrés Enriquez), who got his fiancée, Julietta (Felicia Odoh), pregnant, is condemned to death for his crime; Julietta is sent to jail.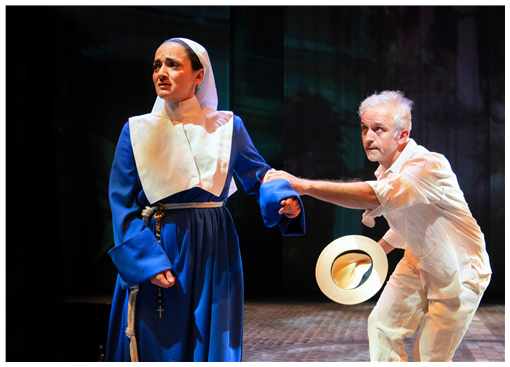 His friend Lucio (Gregory Linington), a man-about-town type, rushes to tell Claudio's sister, Isabella (Cruz Gonzalez-Cadel), a novice in a nearby convent, urging her to visit Angelo and beg him to spare Claudio's life.  After repeatedly denying Isabella's pleas, Angelo says he will spare Claudio if Isabella surrenders her virtue.  
Masquerading as a priest, the Duke – disguised as Friar Lodowick – visits the prison where he meets Claudio and Isabella.  As a priest, he concocts a scheme to deceive Angelo, preserve Isabella's virtue and get Claudio released with the help of Marianna (Alejandra Escalante), Angelo's betrothed.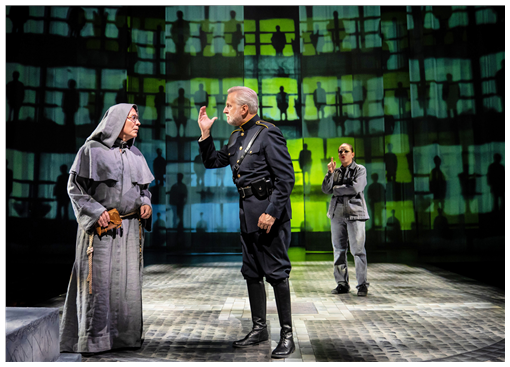 Will the Duke's scheme work?  Of course not.  Will Angelo get his comeuppance?  Of course.  Will virtue triumph?  You'll have to see Measure for Measure to find out. 
Measure for Measure runs through November 27th in the Courtyard Theatre at Chicago Shakespeare Theatre on Navy Pier, Chicago.  Parking in CST's designated area in the Navy Pier Garage is available at a 40% discount with validation from CST.  Running time is 1 hour, 40 minutes, no intermission. 
Performances are Wednesdays at 1:00 & 7:30 pm; Thursdays & Fridays at 7:30 pm; Saturdays at 3:00 & 8:00 pm; Sundays at 2:00 pm with additional performances on Tuesdays, May 17th & 24th at 7:30 pm. 
Accessible performances: Open-captioned, Wednesday, November 16th at 1:00 & 7:30 pm; ASL Duo-interpreted, Friday, November 18th at 7:30 pm; Audio-described, Sunday, November 20th at 2:00 pm. 
Tickets range from $49-$92.  FYI (312) 595-5600 or www.chicagoshakes.com/qchristmas.