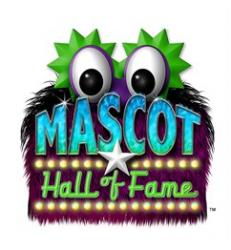 WE ARE SO EXCITED!!!
Join us at the Mascot Hall of Fame for Meet the Mascots! 
First up on July 10th - Mudonna! The diva of the diamond, the divine swine, the one, the only MUDONNA! Mudonna is the official mascot of the Saint Paul Saints. We are tickled pink that she is making a trip all the way from Minnesota to entertain at the Mascot Hall of Fame. 
See Reggie Redbird on July 17th! Reggie's flying in for a visit from Illinois State University! Always a fan favorite on the field, we're excited to see what Reggie will do at the Mascot Hall of Fame!
Let's end the month right with a meet and greet with Skates! Skates is preparing for his 28th season as the mascot of the Chicago Wolves. Skates spends much of his time helping his fellow animals with the Adopt-A-Dog program, which has helped more than 1,500 dogs find homes.  Come on out and Give Skates a howl!  
We'll have a craft for the kids, and drink specials for the grownups!
Mudonna
July 10, 2021
12PM & 3PM
Reggie Redbird
July 17th 
12PM & 3 PM
Skates
July 31st
12PM
The Mascot Hall of Fame has 2 play sessions on Saturdays. Choose from either 10AM until 1PM or from 2PM until 5PM. Mudonna and Reggie  Redbird will appear at noon and at 3PM.  Skates will  make one appearance at noon.
Tickets are limited, purchase yours HERE!
Per CDC guidelines masks are required for anyone ages 8 and up who has not yet been fully vaccinated. Masks are optional for anyone fully vaccinated and encouraged for unvaccinated children ages 2-7.