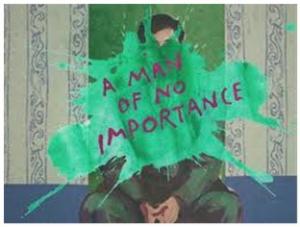 Dublin, 1964. Alfie Byrne (Ryan Lanning) is a very lonely and middle-aged man who works for the transit system as a fare collector on a bus route. He lives with his sister Lily (Sarah Beth Tanner), who has recently turned into a matchmaker of sorts because she thinks that only a female companion can make Alfie
content. But Alfie harbors a very deeply embedded secret -- one that he cannot reveal to anyone. For, you see, Alfie is a closeted gay man who has a crush on his handsome and younger co-worker Robbie Fay (Nick Arceo). Forced to bury his sexual desires and deny his true feelings towards Robbie,
Alfie divides his time equally between his job and the small ensemble of actors that gather in the vacant hall of the nearby Catholic church to rehearse his latest production. Having never mounted Wilde's version of "Salome," Alfie decides that it will be their next show once he meets Adele Rice (Ciera Dawn) on his bus route and realizes that she is the perfect person to perform the title role of the temptress.
Much of the comedy in "A Man of No Importance" occurs within the scenes of Alfie preparing the show with his fellow actors, a group of ten local individuals with varying backgrounds and differing jobs. None of them could be classified as close friends, so Alfie has configured a best friend that he feels comfortable confiding in. That personage is the spirit of Oscar Wilde himself.
The music in "A Man of No Importance" is completely engaging. Written by Lynn Ahrens and Stephen Flaherty (they also are credited with the lyrics), much of it is infused with the delightful sound and lilt of traditional Gaelic melodies. Two of the best songs are the Act One "Books," which is a very clever little ditty sung by Lily and her sweetheart William Carney (Tommy Bullington) and the show's second to last number "Welcome to the World," which is sung by a newly-empowered Alfie. It's striking how similar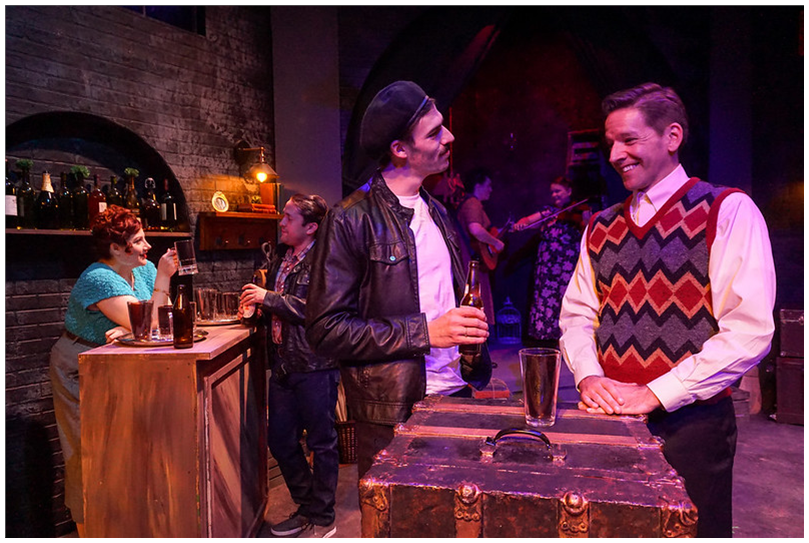 "Welcome to the World" is to the finale of Stephen Sondheim's musical "Company" in which that show's lead character Bobby (another very lonely bachelor who may also be a highly-conflicted gay man) sings the soaring ballad "Being Alive." 
The always outstanding Robert Ollis does another wondrous job here as music director. Director Donterrio Johnson has created a pleasantly charming production which is loaded with plenty of genuine heartfelt emotion. "A Man of No Importance" can be slightly dark at times and almost seems, as it nears its conclusion, that it will turn out to be that rarest of all creatures -- a musical that does not have a happy ending. While the resolution may be swift and the shift in tone can be rather abrupt, the fault is more with Terrence McNally's book than with the merits of this appealing production.
_______________________________________________________________
"A Man of No Importance" had been extended until November 17, 2019
The Broadway, Pride Arts Center, 4139 North Broadway, Chicago, IL
Curtain Times: Thursdays through Saturdays at 7:30 PM, Sundays at 2:30 PM, plus Wednesday, November 6 at 7:30 PM
Tickets: Premium reserved seats are $40, general reserved seats are $30, student/senior/military $25 (not valid on Saturdays)
Tickets available by phone at 866-811-4111 or 773-857-0222 or online at www.pridefilmsandplays.com
Running time is 2 hours and 20 minutes with one intermission.