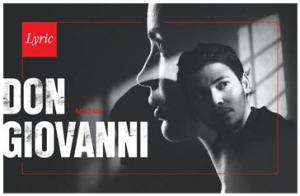 As with all forms of any great works of art, of which "Don Giovanni" most definitely is, we learn again and again that they can both personally move and mentally stimulate us. Mozart's brilliant score perfectly matches its myriad of timbres to an array of human emotions. The comprehensive libretto by Lorenzo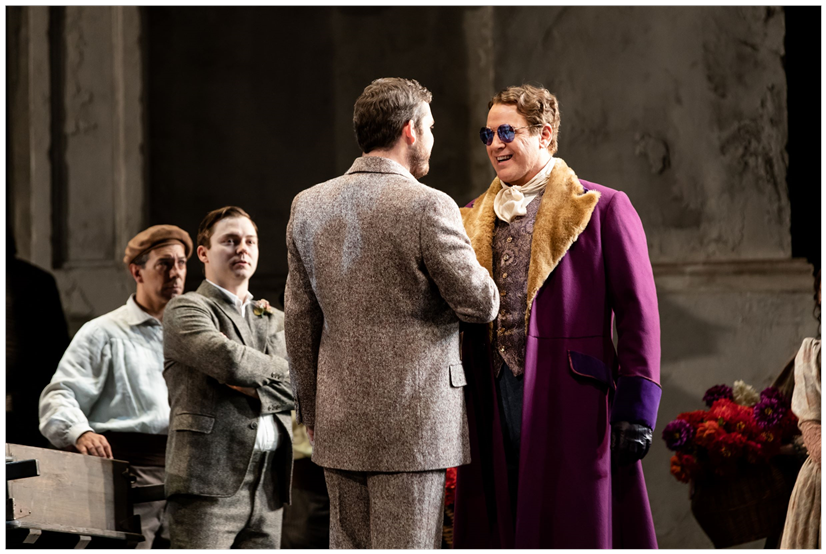 Da Ponte, who was one of Mozart's most frequent collaborators, proves that things haven't changed all that much since this work first premiered in 1787. 
Don Giovanni (baritone Lucas Meachem) is much more than a legendary seducer of women. Within the first ten minutes we realize that he is also a possible rapist and undoubtedly a murderer. Leporello (bass Matthew Rose) acts as a sort of loyal assistant, one who not only supplies plenty of fresh sexual conquests but is also complicit in much of Don Giovanni's wrongdoing. As played by Rose, who does a wonderful job, he comes off as a sort of comical henchman.
This current production of "Don Giovanni" is special because the ladies seem to steal most of the thunder and they easily dominate their male counterparts. Truly poetic justice. All three sopranos are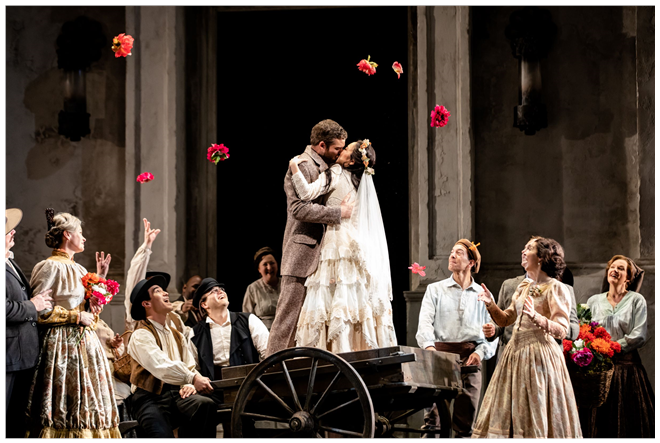 remarkable for very different reasons. Ying Fang is captivating as Zerlina, the nubile and innocent bride whom Don Giovanni abducts on her wedding day from her bridegroom Masetto (bass-baritone Brandon Cedel). Amanda Majeski is simply stunning as Donna Elvira, the fiery and headstrong spurned lover who can't seem to get Don Giovanni out of her system yet publicly tries to put a stop to his endless attempts to ensnare women and throw them away when he has finished using them. Rachel Willis-Sorensen is transcendent as Donna Anna, the grieving victim who along with her betrothed Don Ottavio (tenor Ben Bliss) vows to avenge the death of her father, the Commandatore (bass Mika Kares).
Something else that's striking about this production is the fact that there are many new faces on stage here, and all of them are accomplished singing actors. Of the eight principal roles in "Don Gioivanni", five of these performers are making their Lyric debut (Willis-Sorensen, Fang,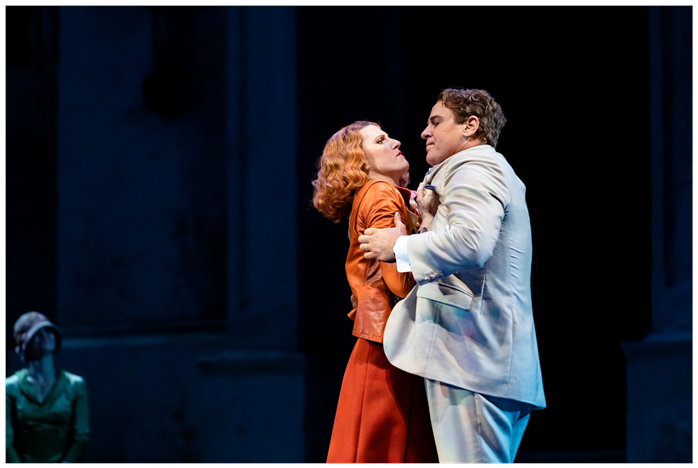 Bliss, Cedel and Kares). Add to that list the name of Italian baritone Davide Luciano, a newcomer to Lyric who will take over the role of Don Giovanni for all of the December dates.
Walt Spangler's set design ranges from the massively majestic facades in Don Giovanni's ballroom to the verdant garden of his villa and the abstract fragmentation of a village square. Ana Kuzmanic's costumes are visually stunning, especially the burnt orange full-body fitted leather jumpsuit that Elvira wears upon her initial entrance as well as the boldly-colored masquerade outfits and masks heavily covered in hand-sewn beads. Duane Schuler's lighting design is pristine in its crispness due to the lack of added color gels and is most eerie in the final dining room scene, aided by the use of copious amounts of billowing water-based haze and the subtle play of shadows.
Director Robert Falls, who is the artistic director of Chicago's Goodman Theatre and has been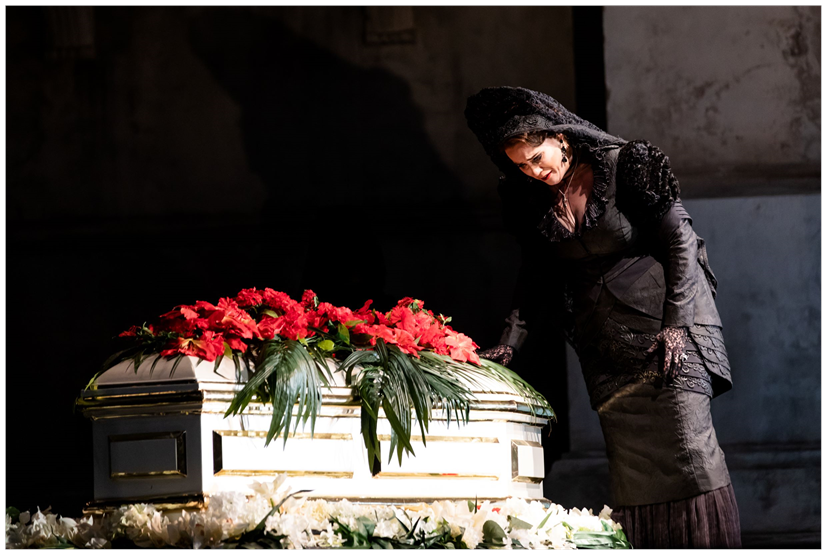 honing his craft for over 30 years, clearly worked very diligently with this cast so that what you experience is a cohesive ensemble delivering extremely well sung and authentically acted portrayals of characters you can't help but become invested in. Much of the work here is reminiscent of several of Falls' most recent productions of Shakespeare at the Goodman and the most stylized moments occur in that famous ending in which Falls and his team of designers have technically conjured a bit of stagecraft that is truly mind-blowing.
Regardless of his alleged posturing, you can rest assured that Don Giovanni does indeed get the retribution that he so justly deserves. In the end, he does go down -- very, very far down. Mozart, in his concluding musical coda and Da Ponte's parting verbal shots (and one helluva lighting cue) sends a very strong message to any of the like-minded rakes or Lotharios who may happen to be in the audience. We see you. Oh yes, we all see you...and guess what? Time's Up.
____________________________________________________________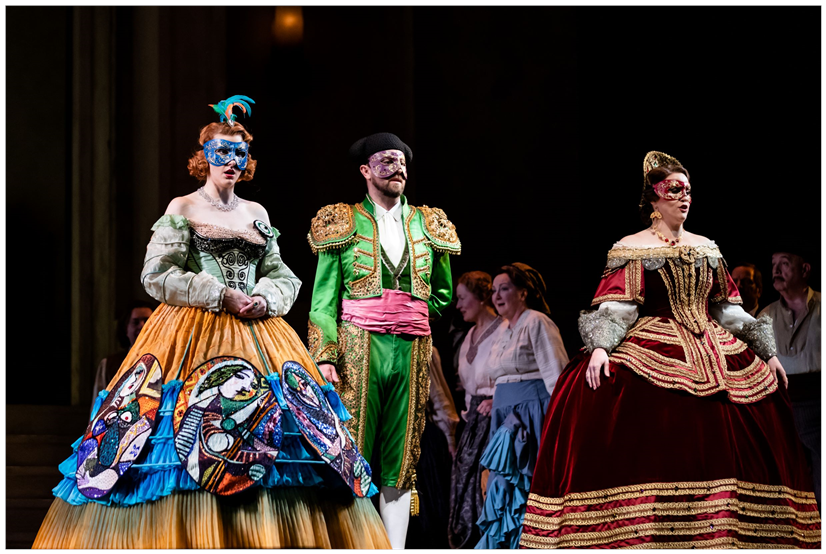 "Don Giovanni" continues to December 8, 2019 with the following performances:
November 26 at 7:00 PMNovember 23 at 7:30 PM
November 30 at 7:30 PM
December 3 at 7:00 PM
December 5 at 2:00 PM
December 8 at 2:00 PM
Lyric Opera of Chicago is located at 20 North Wacker Drive, Chicago, IL
Tickets start at $39 and can be purchased by calling (312) 827-5600 or visit www.lyricopera.org
Running time is 3 hours and 30 minutes with one intermission.