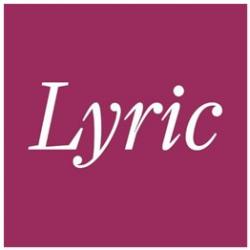 Lyric Opera of Chicago announced today that registration is now open to secure a free link to screen the film of the critically acclaimed and sold-out presentation of Twilight: Gods — a radical reimagining of Wagner's Götterdämmerung, directed by Yuval Sharon, that took place at Millennium Lakeside Parking Garage in late April 2021. Audiences can now secure a link for a free, on-demand viewing of the innovative opera production. The film will be available to watch until October 29. To obtain a free link to view the Twilight: Gods film, visit lyricopera.org/twilightfilm.
The film of Twilight: Gods was conceived and directed by Raphael S. Nash, who captured every aspect of Yuval Sharon's immersive drive-through opera experience and transformed it into a compelling digital feature.
This experiential operatic production — conceived, directed, and with new English translations by Yuval Sharon, plus original narrative poetry by Chicago interdisciplinary artist avery r. young — stars soprano Christine Goerke/Brünnhilde, mezzo-soprano Catherine Martin/Waltraute, tenor Sean Panikkar/Siegfried, bass Morris Robinson/Hagen, and baritone Donnie Ray Albert/Alberich. Three current Ryan Opera Center Ensemble members portray the Rhinemaidens — soprano Maria Novella Malfatti; mezzo-soprano Katherine Beck, and mezzo-soprano Kathleen Felty — with music from members of the Lyric Opera Orchestra.
"Lyric's production of Twilight: Gods in the Millennium Lakeside Parking Garage was one of the most experimental and collaborative projects this company has ever imagined and executed," says Anthony Freud, Lyric's general director, president & CEO. "We are delighted to now have another unique life for the production, created expressly for film viewing, to share the experience of the work with an unlimited audience. Twilight: Gods — the live presentation and the film — highlight Lyric's commitment to commissioning new operatic work and continuing to produce high level products designed for the digital mediums."
The Twilight: Gods film production team includes:
Director: Raphael S. Nash
Director of Photography: Jason Boulware
1st AC: Michael David Thomas
Camera Operator: Quinton Worthy
Camera Operator & Grip: Eron Evans
Data Manager: Michael Pavlisan
Production Manager: Terrence Thompson
Editing & Color Correction: Magdalena Hernández
Sound Design and Music Post Mixing: Lewis Pesacov
More information about the Twilight: Gods film and the overall production is available at lyricopera.org/twilightfilm.
Twilight: Gods is a collaboration between Lyric Opera of Chicago and Michigan Opera Theatre.
Production space generously provided by Millennium Garages - Millennium Lakeside Parking Garage.
Twilight: Gods is a project of Lyric Unlimited and is generously made possible by Julie & Roger Baskes, Ethel & William Gofen, and Donald & Anne Edwards.
This project and other programming innovations from Lyric Opera of Chicago are generously supported by Sylvia Neil & Daniel Fischel, Patricia A. Kenney & Gregory J. O'Leary, Susan & Robert Morrison, an Anonymous Donor, and Virginia Tobiason.
Lyric Opera of Chicago thanks its Official Airline, American Airlines.
Lyric Opera of Chicago is supported in part by a grant from the National Endowment for the Arts in response to the COVID-19 pandemic and acknowledges support from the Illinois Arts Council Agency.
About Lyric
Lyric Opera of Chicago is committed to redefining what it means to experience great opera. The company is driven to deliver consistently excellent artistry through innovative, relevant, celebratory programming that engages and energizes new and traditional audiences.
Under the leadership of General Director, President & CEO Anthony Freud, Music Director Enrique Mazzola, and Special Projects Advisor Renée Fleming, Lyric is dedicated to reflecting, and drawing strength from, the diversity of Chicago. Lyric offers, through innovation, collaboration, and evolving learning opportunities, ever-more exciting, accessible, and thought-provoking audience and community experiences. We also stand committed to training the artists of the future, through The Patrick G. and Shirley W. Ryan Opera Center; and to becoming increasingly diverse across our audiences, staff, programming, and artists—magnifying the welcoming pull of our art form, our company, and our city.
Through the timeless power of voice, the splendor of a great orchestra and chorus, theater, dance, design, and truly magnificent stagecraft, Lyric is devoted to immersing audiences in worlds both familiar and unexpected, creating shared experiences that resonate long after the curtain comes down.
Join us @LyricOpera on Twitter, Instagram, and Facebook. #Lyric2122 #LongLivePassion
For more information, visit lyricopera.org.