Lyric Opera of Chicago's Opera in the Neighborhoods program brings live performances of youth-focused operas to neighborhood venues throughout the Chicago area. Through this program, Lyric is thrilled to once again stage The Scorpions' Sting, an opera for families and young people from acclaimed Canadian composer and librettist Dean Burry. Tickets are now on sale for the single public performance on Friday, May 12.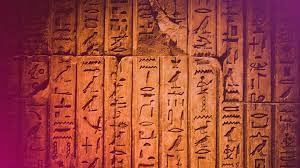 The opera follows a group of archaeology students and their professor as they uncover the Lost Temple of Isis, the ancient Egyptian goddess of healing. A mythic tale unfolds as they discover the ancient hieroglyphics, and the students learn the importance of knowledge and the power of forgiveness. The production is ideal for families with children ages 7-12. Lyric presented the work's North American premiere in 2017.
"After the success of the 2017 production, we are delighted to present The Scorpions' Sting to Chicago families once again," said Robert C. Goodwin, Vice President of Lyric Unlimited. "The piece by Dean Burry really shines, and I could not think of a more perfect production to reintroduce our Opera in the Neighborhoods program to local children and families following our nearly 3-year hiatus due to COVID. This program not only fosters a love of the arts in young audiences, but also guides social and emotional development in surprising ways."
The Scorpions' Sting is being presented for student groups in and around Chicago. The 2023 tour will feature performances at sites throughout the city during the first two weeks of May, and be available to an audience of nearly 4,500 students in grades 3-6.
Tickets ($5) are now on sale for the public performance of The Scorpions' Sting at the Reva & David Logan Center for the Arts (915 E 60th St, Chicago) on Friday, May 12 at 7:00 p.m. Visit lyricopera.org/the-scorpions-sting for tickets and additional information.
Opera in the Neighborhoods is supported by the Mazza Foundation and CIBC Bank USA, with support from the Nancy Knowles Fund for Children and Family Performances.
Lyric Opera of Chicago thanks its Official Airline, American Airlines, and acknowledges support from the Illinois Arts Council Agency.
About Lyric
Lyric Opera of Chicago is committed to redefining what it means to experience great opera. The company is driven to deliver consistently excellent artistry through innovative, relevant, celebratory programming that engages and energizes new and traditional audiences.
Under the leadership of General Director, President & CEO Anthony Freud, Music Director Enrique Mazzola, and Special Projects Advisor Renée Fleming, Lyric is dedicated to reflecting, and drawing strength from, the diversity of Chicago. Lyric offers, through innovation, collaboration, and evolving learning opportunities, ever-more exciting, accessible, and thought-provoking audience and community experiences. We also stand committed to training the artists of the future, through The Patrick G. and Shirley W. Ryan Opera Center; and to becoming increasingly diverse across our audiences, staff, programming, and artists—magnifying the welcoming pull of our art form, our company, and our city.
Through the timeless power of voice, the splendor of a great orchestra and chorus, theater, dance, design, and truly magnificent stagecraft, Lyric is devoted to immersing audiences in worlds both familiar and unexpected, creating shared experiences that resonate long after the curtain comes down.
Join us @LyricOpera on Twitter, Instagram, and Facebook. #LongLivePassion
For more information, visit lyricopera.org.