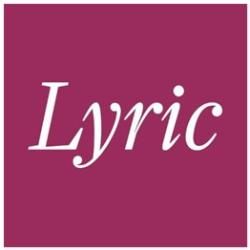 After a critically acclaimed and fully sold-out run at the Harris Theater earlier this month, Lyric Opera of Chicago's world-premiere production of The Factotum, by Grammy award-winning baritone Will Liverman, DJ King Rico, and Rajendra Ramoon Maharaj is making a comeback. Due to its limited run and the high interest in the production, Lyric will release the film of The Factotum, from Endangered Peace Productions in association with JJE Productions by Chicago filmmaker Raphael Nash, for free online viewing this April via Lyric's YouTube channel. Beyond capturing the striking stage performances with the original cast, the film will feature behind-the-scenes glimpses on the opera's journey from page to stage with never-before-seen cast and creative team interviews and footage.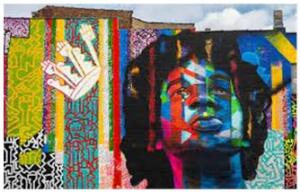 Regarded by the Chicago Tribune as "...an extraordinary event in Chicago's cultural history, re-imagining the definition of opera," and hailed by the Chicago Sun-Times for being among the "first anywhere to have an entirely Black and BIPOC cast and creative team," The Factotum has left a lasting impact on the art form and the city of Chicago. Additionally, three other opera companies have signed on to Lyric's vision for the production: Houston Grand Opera (also a co-commissioner), Portland Opera, and Washington National Opera will each present The Factotum in future seasons, ensuring the opera's tributes to Black joy and to its Chicago roots extend to live audiences across the country.
The Factotum, loosely inspired by Rossini's The Barber of Seville, has grown into a joyful and original piece all its own. Updating the action to a Black barbershop on Chicago's South Side, the powerhouse team of Will Liverman, DJ King Rico, and Rajendra Ramoon Maharaj have created an irresistibly upbeat work that celebrates the strength of community. The Factotum blends diverse musical styles with boundless imagination to create a soul opera, moving from gospel and funk to rap, hip-hop, classic barbershop quartet, and R&B. Those styles connect brilliantly with classical singing in a very human comedy that redefines everything that opera can be.
For more information about The Factotum and updates on the film, visit lyricopera.org/shows/upcoming/2022-23/the-factotum-film/.
Lyric's world premiere of The Factotum is generously made possible by the Ford Foundation, The Patrick G. and Shirley W. Ryan Opera Center Board, Roberta L. & Robert J. Washlow, the John R. and Grace K. Stanek Charitable Fund, Gene & Jean Stark, OPERA America, the Bill & Orli Staley Foundation, and Mary Stowell.
Lyric Opera of Chicago thanks its Official Airline, American Airlines, and acknowledges support from the Illinois Arts Council Agency.
About Lyric
Lyric Opera of Chicago is committed to redefining what it means to experience great opera. The company is driven to deliver consistently excellent artistry through innovative, relevant, celebratory programming that engages and energizes new and traditional audiences.
Under the leadership of General Director, President & CEO Anthony Freud, Music Director Enrique Mazzola, and Special Projects Advisor Renée Fleming, Lyric is dedicated to reflecting, and drawing strength from, the diversity of Chicago. Lyric offers, through innovation, collaboration, and evolving learning opportunities, ever-more exciting, accessible, and thought-provoking audience and community experiences. We also stand committed to training the artists of the future, through The Patrick G. and Shirley W. Ryan Opera Center; and to becoming increasingly diverse across our audiences, staff, programming, and artists—magnifying the welcoming pull of our art form, our company, and our city.
Through the timeless power of voice, the splendor of a great orchestra and chorus, theater, dance, design, and truly magnificent stagecraft, Lyric is devoted to immersing audiences in worlds both familiar and unexpected, creating shared experiences that resonate long after the curtain comes down.
Join us @LyricOpera on Twitter, Instagram, and Facebook. #LongLivePassion
For more information, visit lyricopera.org.