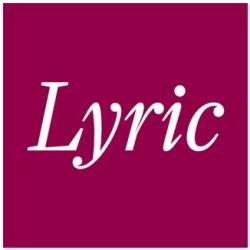 Anthony Freud, General Director, President & CEO of Lyric Opera of Chicago, announced the launch of a new Artist-in-Residence program. Developed by Lyric Unlimited, the company's learning and creative engagement division, the Artist-in-Residence program will extend Lyric's ongoing commitment to advancing the art form of opera while providing the foundation for an exceptional artist to develop original work.
"Through widening the range of the stories we tell and those who tell them, we are engaged in a long-term project to maintain and expand the vitality of opera," says Freud. "This program will support projects that push the boundaries of the genre even wider into exciting new spaces."
Soprano Whitney Morrison, a Chicago native and an alumna of The Patrick G. and Shirley W. Ryan Opera Center, Lyric's professional artist development program, was most recently celebrated for her work in the 2022/23 season's world premiere of Proximity at Lyric, where she has also appeared in Fire Shut Up in My Bones (2021/22), Dead Man Walking (2019/20) and Elektra and Idomeneo (both 2018/19). Morrison performed on the recording of X - The Life And Times Of Malcolm X, which received a Grammy nomination. As Lyric's first Artist-in-Residence, Morrison will not only perform existing and new work, but share her personal creative explorations and processes with an audience beyond the concert hall.
"I am grateful to Lyric and the greater Chicago community for providing a wealth of opportunity to share and hone my craft," says Morrison. "It is a true honor to be the first artist selected to participate in this program and I am excited to explore my creativity in this new capacity made possible by it."
Morrison's residency will comprise several elements united under the theme of "Natural Audacity," a phrase referring in part to the boldness of artists expressing their full identities beyond what is seen on stage. Morrison's first public offering will be Growing Room, a mobile greenhouse structure that will serve as a voice studio and practice room in public spaces around the city. In this series of pop-up installations, observers will be able to watch Morrison musically prepare and rehearse, part of the artistic process that is seldom visible to audiences but essential to the presentation of every kind of work. The soprano's presence inside the greenhouse is intended to serve as an interruption to daily lives, encouraging a greater awareness of the ongoing effort and dedication that goes into the growth and development of an artist.
Morrison plans to expand the audience able to experience these pop-up performances through social media and other channels.
Growing Room installations will take place over a two-week period and all locations are in Chicago.
May 21 Stony Island Arts Bank
            6760 S. Stony Island Avenue
            3:30 p.m. - 5:30 p.m.
May 24 Garfield Park Conservatory
            300 N. Central Park Avenue
            11:00 a.m. - 1:00 p.m.
June 1 Lyric Opera of Chicago
           20 N. Wacker Drive
           11:00 a.m. - 1:00 p.m.
June 2  Navy Pier
           West Performance Platform 
           11:00 a.m. - 1:00 p.m,
           600 E. Grand Avenue
           4:00 p.m. - 6:00 p.m.
"We can think of this first project as a kind of crucible for artistic discovery – a place open to partnership with a wide range of constituents," says Robert C. Goodwin, Lyric Unlimited Vice President. "It is tremendously exciting to be launching this expansion of our Lyric Unlimited mission with many more facets to come."
More information about this new effort and the first Growing Room installations is available at: lyricopera.org/Artist-in-Residence
About Lyric
Lyric Opera of Chicago is committed to redefining what it means to experience great opera. The company is driven to deliver consistently excellent artistry through innovative, relevant, celebratory programming that engages and energizes new and traditional audiences.
Under the leadership of General Director, President & CEO Anthony Freud, Music Director Enrique Mazzola, and Special Projects Advisor Renée Fleming, Lyric is dedicated to reflecting, and drawing strength from, the diversity of Chicago. Lyric offers, through innovation, collaboration, and evolving learning opportunities, ever-more exciting, accessible, and thought-provoking audience and community experiences. We also stand committed to training the artists of the future, through The Patrick G. and Shirley W. Ryan Opera Center; and to becoming increasingly diverse across our audiences, staff, programming, and artists—magnifying the welcoming pull of our art form, our company, and our city.
Through the timeless power of voice, the splendor of a great orchestra and chorus, theater, dance, design, and truly magnificent stagecraft, Lyric is devoted to immersing audiences in worlds both familiar and unexpected, creating shared experiences that resonate long after the curtain comes down.
Join us @LyricOpera on Twitter, Instagram, and Facebook. #LongLivePassion
For more information, visit lyricopera.org