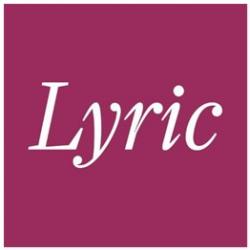 The leadership team at Lyric Opera of Chicago is pleased to announce that Paul Gunning will join the company as its new vice president and chief marketing officer. Gunning comes to Lyric after retiring from a successful career at DDB Worldwide, one of the world's largest marketing communications networks.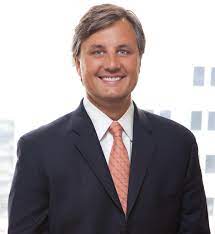 "Paul Gunning brings fresh strategic insights from the corporate world to the nonprofit arts arena at a time when we are redoubling our efforts to bring new audiences to opera," says Anthony Freud, Lyric's general director, president & CEO. "Like everyone at Lyric, Paul believes in continuing to build a strong future for the company and the importance of the arts in contributing to a city's cultural and economic vibrancy. His 30-year connection to Chicago will help us expand our outreach to communities throughout the city, the greater Chicagoland region, and the global opera world at large. We are looking forward to Paul joining the company and benefitting from his market knowledge and skills in this key role."
Paul Gunning's career includes more than 20 years within the DDB Worldwide network of advertising and marketing agencies. He most recently served more than seven years as president and chief operating officer of DDB U.S., overseeing a portfolio of $200 million and with full managerial and operational oversight of more than 600 employees in Chicago, New York, San Francisco, and St Louis. He managed integrated marketing campaigns for clients as diverse as McDonald's, The Field Museum, American Cancer Society, and State Farm. Previously, he spent 13 years at DDB's Tribal Worldwide, one of the world's largest digital marketing agency networks, including five years as its chief executive officer. He holds an MBA in marketing from DePaul University and a bachelor's degree from The College of Wooster.
The nationwide search for Lyric's new vice president and chief marketing officer was conducted by Russell Reynolds Associates. Gunning, 51, began his new role on November 8, 2021.
About Lyric
Lyric Opera of Chicago is committed to redefining what it means to experience great opera. The company is driven to deliver consistently excellent artistry through innovative, relevant, celebratory programming that engages and energizes new and traditional audiences.
Under the leadership of General Director, President & CEO Anthony Freud, Music Director Enrique Mazzola, and Special Projects Advisor Renée Fleming, Lyric is dedicated to reflecting, and drawing strength from, the diversity of Chicago. Lyric offers, through innovation, collaboration, and evolving learning opportunities, ever-more exciting, accessible, and thought-provoking audience and community experiences. We also stand committed to training the artists of the future, through The Patrick G. and Shirley W. Ryan Opera Center; and to becoming increasingly diverse across our audiences, staff, programming, and artists—magnifying the welcoming pull of our art form, our company, and our city.
Through the timeless power of voice, the splendor of a great orchestra and chorus, theater, dance, design, and truly magnificent stagecraft, Lyric is devoted to immersing audiences in worlds both familiar and unexpected, creating shared experiences that resonate long after the curtain comes down.
Join us @LyricOpera on Twitter, Instagram, and Facebook. #Lyric2122 #LongLivePassion
For more information, visit lyricopera.org.